Ego At The Schooner Inn Is Now Open After Raising £2,644 For Charity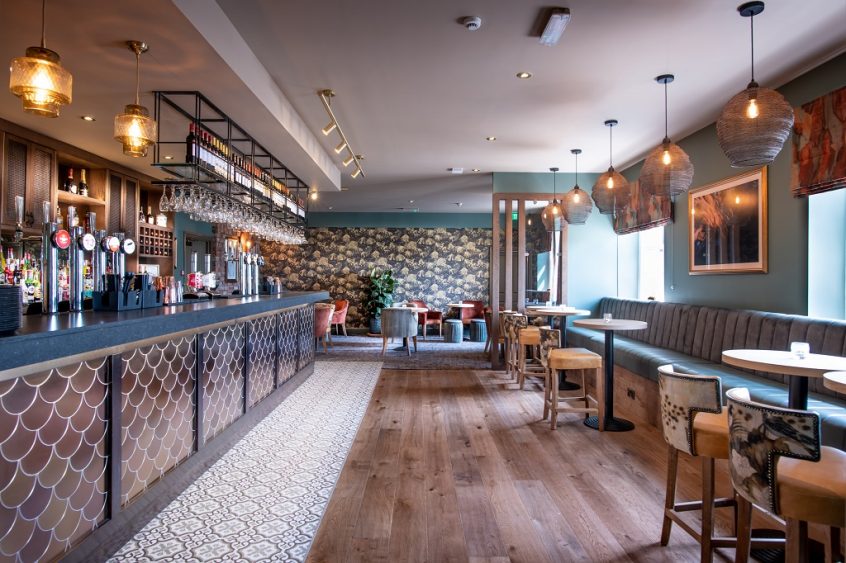 Ego at The Schooner Inn is now officially open to the public following an extensive refurbishment inside and out. After initially planning to open in late March, the much-anticipated transformation has seen the former Harvester site turn into a chic and modern Mediterranean restaurant and pub as Ego Restaurants welcome's its first expedition in Wales.
Two charity nights were held on Tuesday 11th and Wednesday 12th August inviting Penarth's residents and business owners to help raise money for two local charities, 2 Wish Upon A Star and Thrive Cardiff. A total of £2,644 was raised across the two nights which will be split equally between the two charities.
Rhian Mannings MBE, founder of 2 Wish Upon A Star expressed her gratitude, ''We cannot thank the team at Ego at The Schooner Inn, Penarth enough for their support this week. We receive very limited funding and it has recently been the most challenging time in our history. However, with the continued support of our communities 2 Wish Upon A Star continues to help families across Wales who have lost a child or young adult suddenly. We really have found the last few months truly humbling. I had the pleasure of attending the charity night on the Wednesday and both the food and the service were amazing…. Thank you once again and good luck for the future…''.
Craig Harding, General Manager at Ego at The Schooner Inn explained, ''Our charity nights were a huge success and we are thrilled to be able to say thank you to such incredible causes for the work they do throughout the region. It was great to welcome our guests and let them see the amazing transformation and try our delicious food. We look forward to welcoming the wider community to The Schooner Inn after our long-awaited opening''.
Guests can enjoy freshly cooked Mediterranean food, wine, cocktails, cask ale from Brains, and locally crafted gin from Penarth Gin Co. Ego at The Schooner Inn's menus and offers are all available to view online (https://www.egorestaurants.co.uk/restaurant-penarth/). Guests are also encouraged to sign up to the Ego Club to enjoy all the latest news and offers plus 20% off their a la carte menu every Sunday to Friday a free 3-course meal on your Birthday and bottle of Prosecco on your anniversary, or any day of your choosing.