Drawing Attention to Animation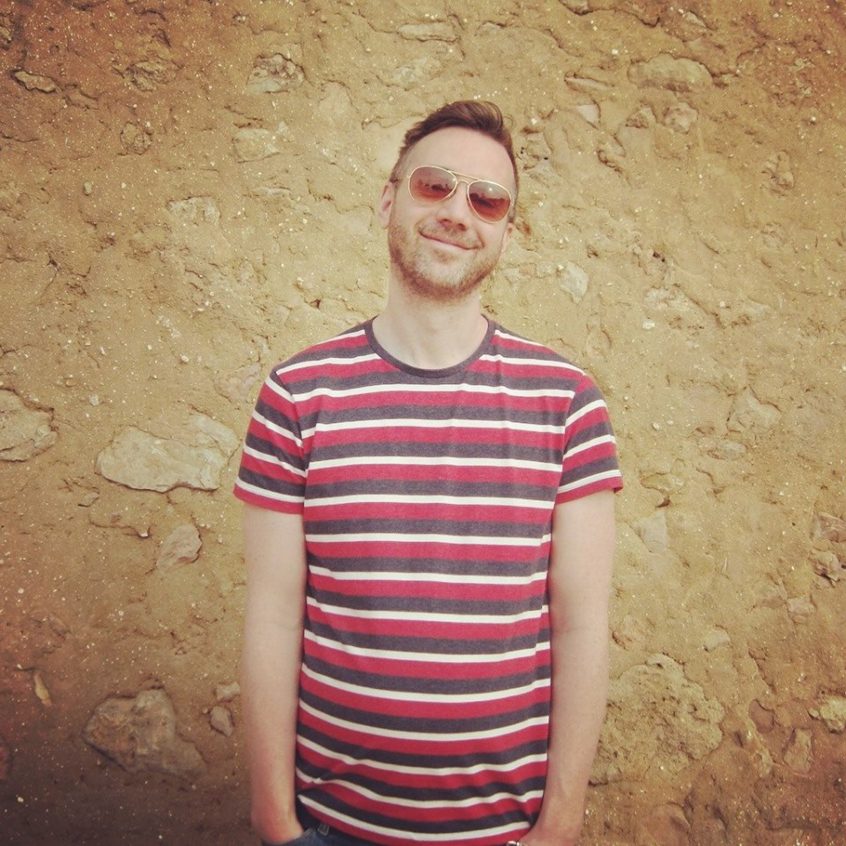 Penarth is chock-a-block full of interesting creatives, and in this first of new series of interviews, we speak to Penarth-based animator Matthew Gravelle-Eagles about his talent, his favourite projects and where his favourite Penarth haunts are. He is also a part-time lecturer in Animation of the University of South Wales.
Matthew Gravelle-Eagles is an award-winning animator and lecturer. A graduate from Newport Film School, Matthew has collaborated on a range of projects including multi-award winning short films, web designs and commercial campaigns. His own personal short animated films have been selected at film festivals worldwide, receiving several awards and nominations, including a Welsh BAFTA award for Best Newcomer. He has been interviewed on both television and radio, and his work has been broadcast nationally and internationally. He combines traditional hand-drawn animation with digital methods, prioritising choreography and sound to express his ideas and explore personal subject matters.
Hi Matthew, thanks for speaking with us. What is the inspiration behind your work?
I'm inspired by life experiences. My current project, Dear Dog, is a short animated film about the close friendship I had with my dog Sam, when I was young. He was my soulmate, so it was him who was the inspiration.
Wha is unique about your work?
For commercial animation I work digitally, but for my personal work I animate traditionally using pencil and paper. This isn't unique but is quite uncommon nowadays. It's my preferred way of expressing my ideas as it's more personal- you really can't beat pencil!
What are the biggest challenges you face? How do you overcome them?
Animation takes a long time to produce, so the biggest challenge is staying motivated. Being around other creative and inspiring artists helps me overcome this. I have also found that a steady supply of tea and Welsh cakes helps immensely.
How long, on average, do you spend working on a project?
This can vary hugely. A 30 second commercial can take up to four months to complete with a team of people, but working independently…well, let's just say my hair wasn't grey when I started this current project about Sam.
How did you become an animator? Did someone teach you, or are you self-taught?
As a young child, I loved telling stories through drawing. I then saw The Jungle Book and never looked back. I eventually studied animation at Newport Film School before starting in the industry, working on television commercials for clients; including Procter & Gamble (London and New York), United Airlines (Minneapolis) and Kal Kan (New York).
What is your favourite kind of project to illustrate? Why?
Projects that offer the opportunity to study and draw the human figure. I often observe dancers and how they express emotion through body language. Capturing their poses through drawing helps inform my own work when staging important drawings.
Describe your signature art style in 3 words.
Fluid, expressive and often minimalistic
What would be your ideal project?
The one I'm working on now, Dear Dog. Each short film I make is incredibly personal to me so couldn't be more ideal. Once I have finished this film, I plan to develop another short animation film, this time using dance as a narrative principle.
What are your go-to hangouts in Penarth?
Anywhere that's dog friendly and I'm there. Nothing makes me happier than spending time in the company of dogs…oh and my husband! I walk dogs quite regularly for friends and neighbours, and they really are man's best friend.