Dare to Wing-It This Christmas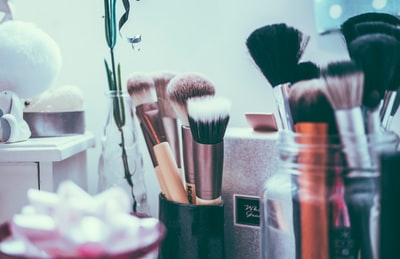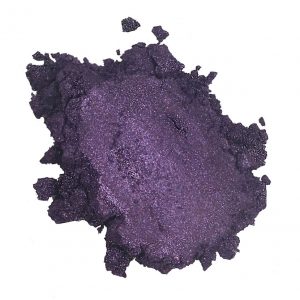 It's all too easy to be completely intimidated at the prospect of 'getting glam' at any time of the year, let alone party season! Pressure! Many shy away from the perceived 'Pro-only' tricks, or the overly-confusing product names and latest 'trends' that adorn the sparkly department stores…not to mention the horror of the 'pro' options available at many a trend-led salon where too often you're greeted with a menu of looks akin to a night out for Halloween with the added bonus of only spending a few quid. It's no wonder so many women feel it much safer just to 'stick with what we know' and dismiss anything outside of the 3-piece 'comfort' make-up bag!
My low-down of some festive user-friendly and gorgeous eco-luxe products, along with a couple of top tips will help de-mystify this season's most wanted looks…be super-easy to achieve yourself with minimal effort and will ensure you look, and feel, completely stunning!
Firstly don't be afraid to be fearless with your make-up application…simply consider the texture of the product, or intensity of colour in question to ensure you flatter and enhance your features, not fight against them. For example, look for textures that offer "Glow" or "Lustre" rather than "Glitter" for areas of the face where there is most natural movement and texture. Save glitter and bright jewel colours for the odd 'pop' to accentuate in a minimal yet striking way. Great examples can be seen at top New York Make-up Artist, Katie Jane Hughes (@katiejanehughes)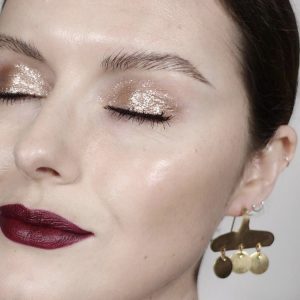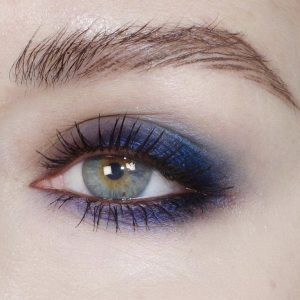 Next, don't stress if you don't own a 50-piece make-up brush collection, instead think more 'fun with finger-painting'! So many fabulous high-end make-up products across eyes, face and lips are now available in 'crayon' and 'pen' formats. Not only are these amazingly easy to use but also offer superior blending ability and a sharp finish making it look like you've been sneaking in hours of make-up tuition around the daily 9-5 and school runs! Look pigments are also surprisingly easy to use and offer a truly bespoke finish as you can layer and mix colours with minimal effort. A few 'key' brushes in your make-up bag are a good idea and the ones detailed here are a joy to use, look beautiful on your dressing table and won't comprise important cruelty-free values. Win!
Above all, each time you create a make-up look, it should be a moment for you, for enjoyable creative time and a passport to instant 'Feel-Good' before your evening ahead.
Have a beautiful and peaceful Christmas peeps,
Love Amy x