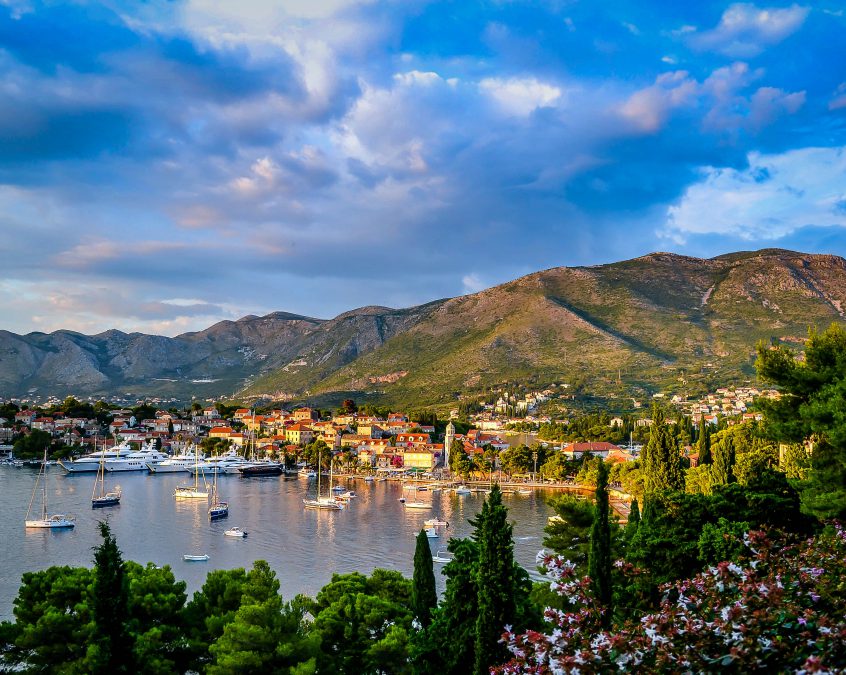 Top 10 tips when
visiting Croatia
The 1,100 mile stretch of coast and more than 1000 islands means there are a surprising variety of places to choose from when planning a visit. Despite the country growing increasingly popular with tourists in the past few years this hasn't faded its charm and appeal. 
Jo Baldwin
I have worked in travel all my life as an adventure tour leader and now as an independent Travel Counsellor. I provide friendly, professional travel advice and trusted tailor made holidays. I live in Penarth with my son and I love running, yoga and travel (of course).
02920 003530 or 07581 181 236
jo.baldwin@travelcounsellors.com
Short Break…
For a weekend away that combines a cultural city break with sun and swimming you'll be hard pressed to choose between Split and Dubrovnik. Both offer top notch eateries, a wealth of sightseeing and pretty beaches for relaxation. For a special break treat yourself at romantic hotel Villa Dubrovnik, perfect for honeymooners and anniversaries. For a winter break don't overlook the capital, Zagreb's, amazing Christmas markets- and you can also pop to see frozen Plitviče Lakes for a truly sparkling winter wonderland break.
A week in the sun…
For families the Istrian peninsula has some great hotels. The town of Rovinj, only 70 miles across the water from Venice, is a classic Mediterranean fishing port surrounded by wooded hills and the town's piazzas and steep streets make it a perfect place to while away a week in the sun. The local produce here is legendary- and the daily marketplace houses truffle traders who sell oil, honey and various other pungent products. There are two island hotels a boat ride from the old town which offer the perfect mix of island seclusion, great beaches and easy access to the bustling market town. Neilson's Alana Beachclub also has a perfect spot between the Adriatic and peaks of the Paklenica National Park and is perfect for active families looking for great kids clubs and a very family friendly atmosphere.
Two weeks to explore…
A fortnight in Croatia? Lucky you! Jump on board a cruise on a traditional wooden 'oldtimer' boat or a sleek luxury yacht for a week sailing around the Dalmatian Islands. The very best way to see Croatia is by boat, after all, there are over 1000 islands which are home to so many hidden gems- pristine coves and beaches, pine forests, terracotta roofs and pretty medieval towns with rich histories. Drop anchor at hidden coves to swim ashore and find secret beaches and hop from one pretty town to the next. All with the benefit on not having to unpack- and the views of each island as you arrive by boat are stunning. For the second week you can head inland to see Plitvice National Park, hire a car and head into Montenegro, or just relax on your choice of beach resorts along the coast.
Direct flights from Cardiff to Dubrovnik starting in 2019. Flights from Bristol to Split, Dubrovnik and Pula opens up the whole country to exploration. Speak to Jo for more information about booking your trip to Croatia:
travelcounsellors.co.uk/jo.baldwin
02920 003530 or 07581 181 236