Crafty Devil Brewing opening in Penarth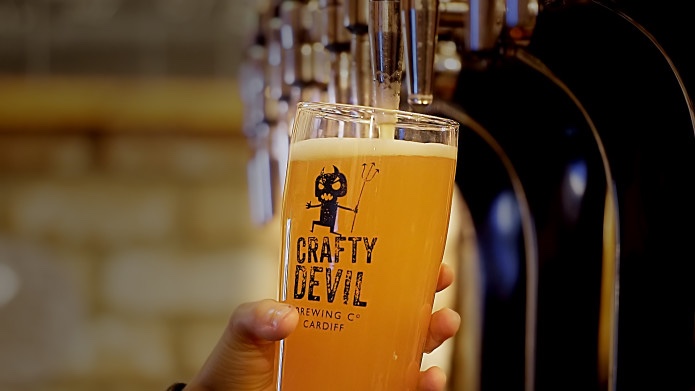 Crafty Devil Brewing Co is opening of its newest venue; Crafty Devil's Cellar Penarth.
The Cellar Penarth will be a community focused bar that specialises in great local beer and hand-picked locally sourced food.
What's it all about?
Childhood friends and founders of the brewery, Adam Edinborough and Rhys Watkins, grew up in the area of Penarth and the new venue will be a homecoming for the Crafty Devils. Crafty Devil (founded 2014) has grown from the fabled shed to one of top-rated breweries in Wales, with one venue in Canton and one in Cardiff city centre.
The Penarth Cellar will have seven dedicated Crafty Devil taps, a fine selection of wines and spirits and a lovingly picked menu of locally sourced food.
The venue will be working closely with the community to build an institution that is as well-known as the Penarth Marina or the Dolly Steps.
Crowdfunding
The team are currently crowdfunding for the new venture. This crowd-funder is not about gaining investment; it is to build a community hub and a chance to become part of the Crafty Devil family. Every penny that you invest will be returned as a bar tab from 1st April 2019, our grand opening.
In addition you will also get 10% discount for life in both Cellar Penarth and Cellar Canton.
This campaign is not about capital, it is about building a community hub that has great local beer, lovingly selected local food and friendly, welcoming staff. This is a chance to build a special, friendly and become a great addition to Penarth's thriving independent business scene.