Cosmeston Lakes Gets a New Playground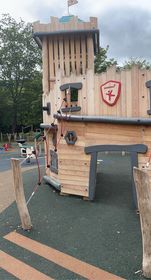 Cosmeston Lakes has always been a beloved part of Penarth. A tranquil part of our town to escape from our busy high streets, where you get take a long tree-lined walk around it's majestic lake. From feeding the ducks, a picnic with family and friends, or having an ice-lolly in the sun. As someone who grew up in Penarth, I will always remember the fun I had there as a child, especially in the play area.
Cosmeston play area had a £240,000 upgrade, which includes medieval themed play equipment suitable for children aged between 2 – 12 years old. And although we may miss the old Pirate Ship, the park has had a well-needed revamp.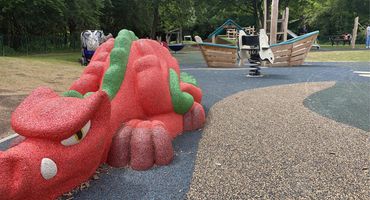 We spoke to a few of the parents about what they thought of the new play area. One mother said:
"The new park is really refreshing. It's nice that despite everything going on at the moment, kids can still be kids and have somewhere to play. The old park was really run down, so to see it restored is really lovely."
Another dad also shared excited for the new play area:
"We use to bring the kids down here a lot before Covid-19. It's nice that now restricitons are easing, we can rbing our kids back to a place they once loved coming to."
Speaking to a few of the kids, we could see that they all shared the excitment for the new park and seemed to enjoy just being allowed to play outside once again.
Despite everything being very difficult in the past year, it's nice to see things going back to normal and people enjoying themselves again.