Concept Players Return to The Paget Rooms with a Glittering Concert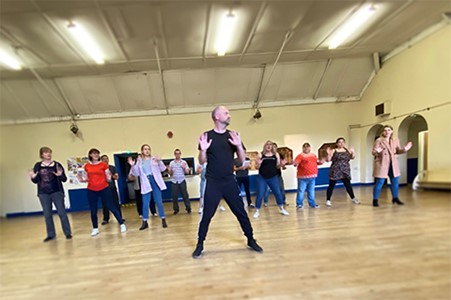 After a hiatus of 3 years, the consistently surprising and entertaining Concept Players return to the Paget Rooms in Penarth on Saturday 11th June for a one night only concert, Something Old, Something Borrowed, Something New.
Concept Players are regular visitors to the Paget Rooms and have been entertaining and intriguing audiences for over a quarter of a century. But planned recent productions have been understandably postponed due to covid restrictions. But they are returning with a stroll down memory lane with some of their biggest hits, a step into what is to come in the not-too-distant future and a giant leap into shows they may never do!
This brand-new concert celebrates everything Concept has to offer, revisiting classic award-winning shows such as My Fair Lady and Company, show stopping numbers from big hit musicals that they suspect they may never get the opportunity to do and a look at what is coming next for the company with a sneak-peek at their upcoming shows, Into The Woods and Anything Goes.
Paul Buckle, chairman of Concept Players said "It's such a relief to finally get back to doing what we really love. We have missed our audiences tremendously and we are really looking forward to picking up where we left off!".
Something Old, Something Borrowed, Something New is on Saturday 11th June at the Paget Rooms, Victoria Road, Penarth 7:30pm (Doors open at 7:00pm. Tickets only cost £10.00. Available from www.concept-players.com or 02920708037