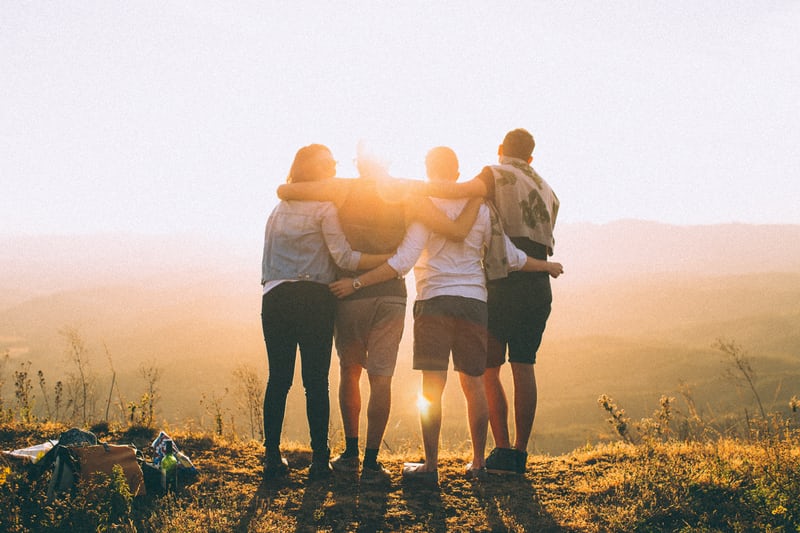 Street Sing-Along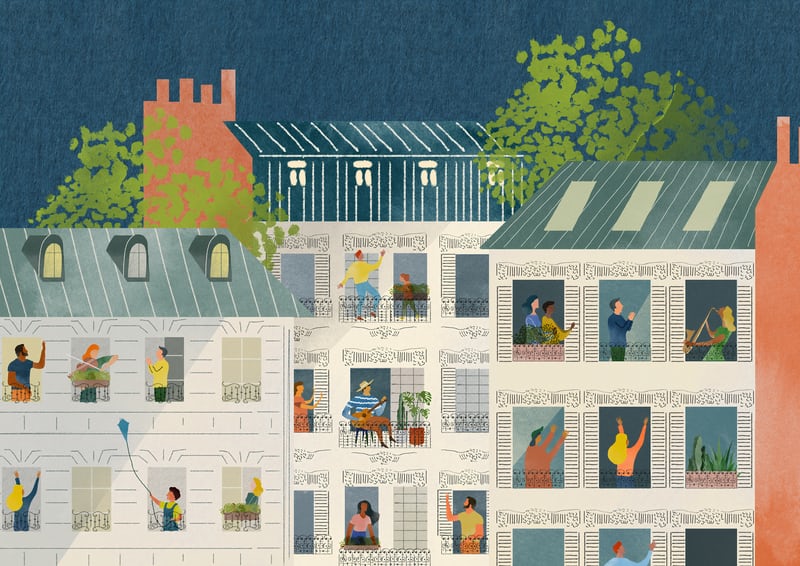 There's no silent nights on this Penarth street. Rhos Ddu residents are keeping spirits high throughout this local lockdown with their 'Sing-Along at Seven' every day of the week. Every evening you'll be able to see families along the street having a dance and a sing to some classic songs by legends including the Beatles, The Jackson Five and Queen.
Tribute to NHS in Selfies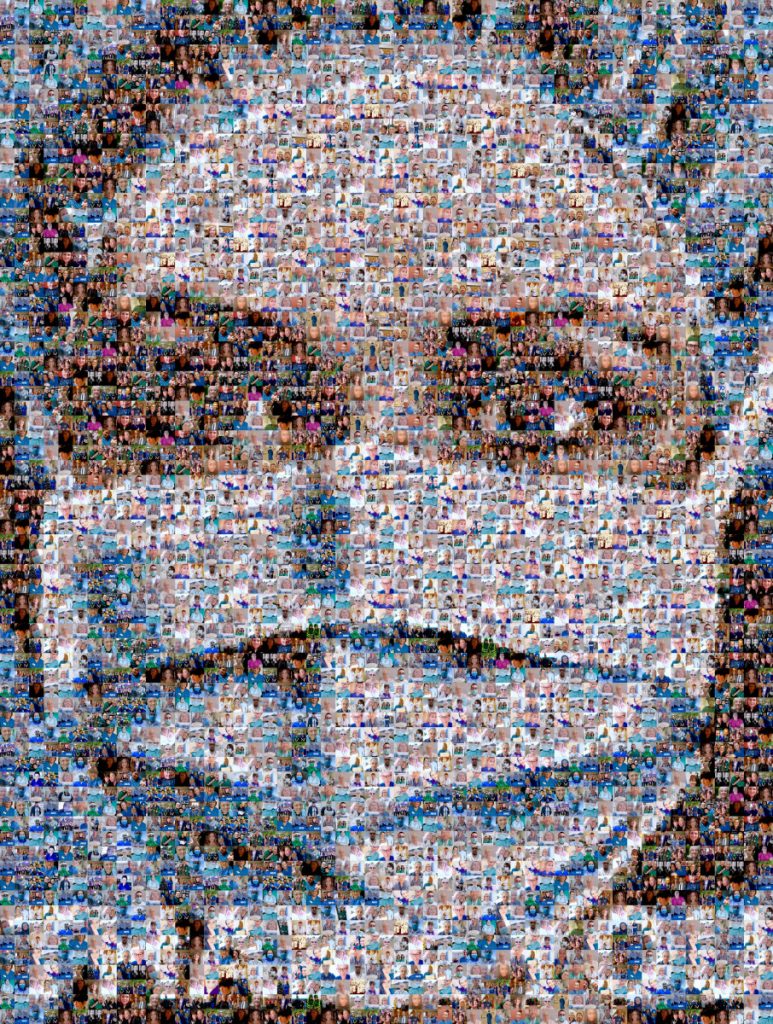 Throughout these difficult times, there is no doubt that the NHS has been the shining force against the virus. Cardiff-based artist Nathan Wyburn pays his tribute in selfies, using over 200 selfies of NHS staff on Facebook to create a digital portrait of a nurse. The three hour project has now been committed by Cardiff and Vale University Health Board to have these wonderful tribute displayed at Llandough Hospital and other sites around Cardiff and the Vale.
Barry tunnel lit up for Black History Month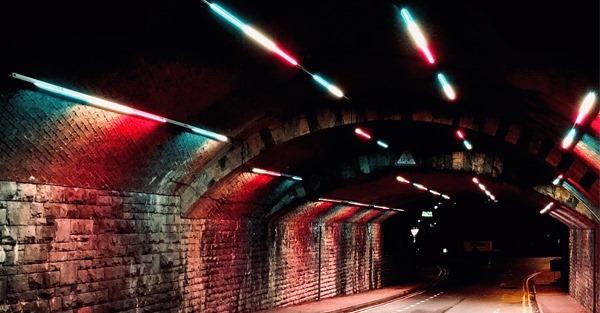 In honour of Black History Month, the Vale of Glamorgan Council has lit Hood Road Tunnel, Barry, in the pan-African colours; green, red and yellow. This links to the awareness event launched by Black History Month, a project called 2000 Nations: Celebrating Diversity.
Tales of the Vale
Historical non-fiction writer, Graham Loveluck-Edwards has published his latest work, titled 'Legends & Folklore of Bridgend and the Vale'. The book is filled with 26 chapters of myths, legends, superstitions, ghost stories and stories of historical incidents and of the supernatural. All orientated around Bridgend and the Vale of Glamorgan. Within each chapter of this fascinating new book, there are photographs and illustrations by Graham's daughter, Jessica Loveluck-Edwards, a local artist and photographer.
Couple raise money virtually for Stand Up To Cancer
Through these difficult times, couple Paul and Hannah Williams decided to run a total of 222 miles around South Wales, running around 7 miles a day, 'virtually' visiting each Cancer Research shop around South Wales. They hoped to raise £300 for Stand Up To Cancer but have already raised £1,465!
Help them continue raising for a good cause by donating here
Nisa Local in Dinas Powys giving packed lunches to children over half term
Following on from recent decisions, the staff at Nisa Local in Dinas Powys were there to help families in need during this difficult time. The offered to make up a packed lunch for any families in Dinas Powys who are in need of a little help providing lunches for their children during half term.
Only the Best in Dinas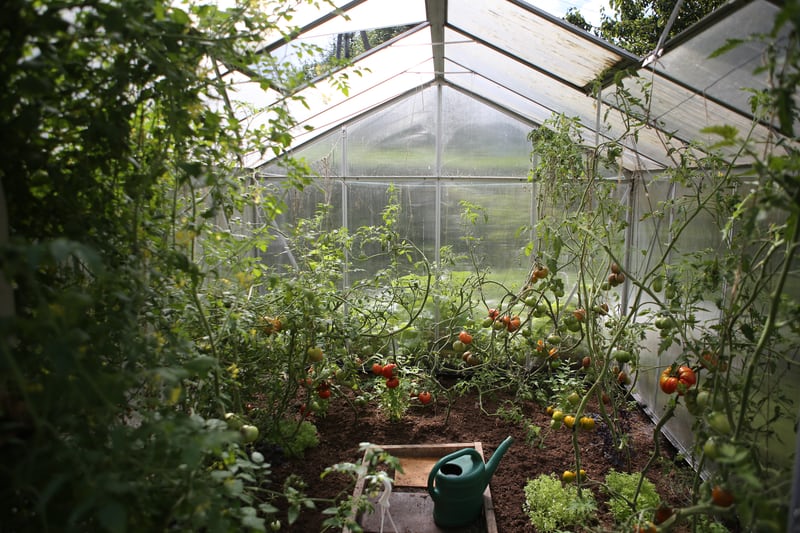 Despite it all, some good has come out of the restrictions this year. It seems that the community in Dinas Powys has taken to their allotments and it has definitely paid off, especially for Mr Marsh who received the prize for Best Allotment this year and Mr Bennet who won runner up.
Penarth in Pictures
Phil Lewis, a photographer from Penarth, has produced his second calendar of photographs of Penarth, all taken in the hour before the sun rises. Showing Penarth in all it's golden-hour glory.
This isn't his first calendar. In 2019, he sold over 300 of his calendars, raising £3,000 for Alzheimer's Society Cymru.
Make sure to grab your 2021 calendar to help support people living with dementia.
Helping Hands Penarth
As the second wave of Coronavirus takes hold across Wales, the Helping Hands COVID-19 Support Group are gathering together once again to support the community over the winter months. Volunteers will support those who are older or are isolating with tasks like collecting shopping and prescriptions, to just having a chat on the phone. To volunteer or to ask for support, contact their Admin Team on 029 2009 9359 (9am-5pm, 7 days a week).