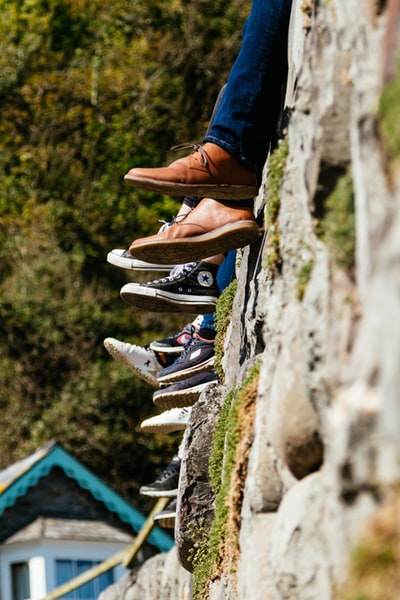 Here at Penarth View we are keeping you in the loop with this seasons short stories from the garden by the sea.
Your Penarth RNLI station update
Thankfully daylight hours are increasing as we shake off the winter blues and look forward to spring and summer at the station.
Whilst for many it has been a time for relaxation and hibernation it's not quite like that for the volunteers at the station. On average the number of calls is reduced in winter but from past experiences we know that the Bristol Channel remains a dangerous place throughout the year.
Water temperatures are low, and coupled with high tides, and winter gales this can present hazards to the unwary either at sea or on the coast. There is still plenty of sailing going on, and winter cod fishing too from boat and shore. Should the pagers activate we know we will have to react quickly especially if we are to save people in the water. At the time of writing we've had 3 call-outs in 2020, a fishing vessel tow, a yacht rescue in difficult conditions and a call which we were thankfully stood down before we launched.
Our volunteers continue to train weekly, and there are great opportunities to take the boats out on exercise – training in rough weather is an ideal opportunity to prepare for shouts by improving navigation and boat handling skills in challenging conditions. We've continued to maintain the boats and equipment, ensuring everything is in tip-top condition and making sure we have lots of warm winter woollies, gloves and balaclavas to hand! Not to mention hot drinks and chocolate when the boats get back to the boathouse.
Many of the crew have been undertaking formal assessments in order to progress training or maintain competence, and we've been assessing potential new volunteer crew members. So as we move from one season to another we're prepared for the challenges that lie ahead.
Spring into Song
Monday March 30th 7 pm at St Dochdwy's Church, Llandough
Thursday April 2nd 7 pm at Tabernacle Church, Penarth.
Members of the Penarth Community Choir are a happy bunch! Why's that?
Because not only is singing and being part of a social group great for overall wellbeing, the choir also raises money through its concert programme for good causes, mainly benefitting the Penarth area.
The choir rehearses weekly on a Monday in the Tabernacle Church and partners with the Llandough Hospital Community Choir for the concert programme. Concerts typically take place at key celebration points in the calendar, such as Easter, summer and Christmas at various local venues. Our concerts showcase an eclectic range from chorale pieces and hymns, to popular songs and showtunes. Last year, proceeds from concert ticket sales supported Home Access, an independent charity which works in partnership with the Tabernacle Church to provide advice and support for those who are homeless or threatened with homelessness in the Vale of Glamorgan.
If you can hold a tune and are interested in joining the choir, please contact Lynne on 07801 644192. The choir welcomes new members throughout the year who then rehearse with us for the next planned concert.
Otherwise, why don't you support the choir and its work supporting local charities by attending one of our concerts? We are very grateful to the many local businesses that support the choir through the donation of raffle prizes and displaying posters and flyers to publicise our events. We also publicise our concerts through our Facebook page ' Penarth Community Choir'; the Nextdoor Penarth website events page, and posters in key local sites, such as Penarth library. We look forward to entertaining you.
St Joesph's Primary School spearhead new curriculum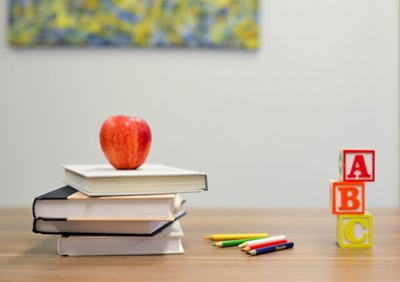 St Joesph's Primary school, working closely with Welsh Government to help create a new curriculum for primary schools nationwide. This new curriculum is unique, in taking into consideration new findings on children's development and cognitive functions. The new curriculum hopes to give children the opportunities to learn in the best way possible.
A memorial to fallen soldiers in memory Royal Marine Commando Paul Woodland has been unveiled after long campaign
Paul's partner, Sian Woodland, raised £17,500 to
pay for the memorial. She said: "The memorial is dedicated to those from the Vale of Glamorgan who lost their lives whilst serving with the Armed Forces. Because Paul was not killed in a war situation, we couldn't have his name on the cenotaph. We wanted his friends and family to have somewhere public they could go to remember
him and all the fallen of the Vale." The memorial was erected late last year, and officially opened on 3
March 2020, with a short service and refreshments at Willmore's 1938.
A Royal visit to Marie Curie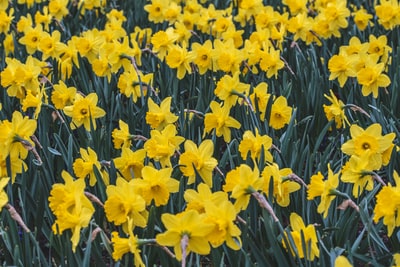 Celebrating their 60th anniversary, Marie curie Hospice, Cardiff and the Vale, receives a visit from His Royal Highness the Prince of Wales, unveiling a plaque to commemorate his visit. Prince Charles also visits the Aston Martin Lagonda factory in St Athan, Barry as part of his South Wales trip.
Penarth-based writer shortlisted for award
Laura Kemp, author of romantic comedy 'Bring me Sunshine' is one of the 5 finalists in the Romantic Comedy Novel Award Category. The award will be presented by writer and performer, Jenny Eclair, will present the award at Leonardo Royal London City Hotel in March.
Young girl with brain condition donates her hair to charity
Olivia Jones, a 9 year old school girl from Cogan, Penarth, has donated 16 inches of her hair to the Little Princess Trust charity. The charity caught Olivia's eye, as they use the donations of hair to make wigs for children who have lost their hair through illness. Along with donating hair, Olivia and her parents have raised over £1,700 for the charity. That's enough for three real hair wigs. Well done Olivia!
RFC Penarthians raise money for Better Life Appeal for Cystic Fibrosis
Penarthians RFC have supported a charity close to the club's heart, the Better Life Appeal. The club held a successful luncheon and raffle that raised over £3000 for the well deserved charity.
Welsh Wedding Awards 2020 has a Penarth Winner
Two local Penarth businesses have walked away as well deserved winners with Welsh Wedding Awards.
Karen Hatton of Andrea's Flower Boutique, winners of Florist of the Year, said, "We are absolutely thrilled to bits to have won this award."
Janet of White-Ashby's & Co, winners of Freelance Wedding Hair and Makeup, said, "Another award for our hair and makeup team. Very much a surprise, and embarrassed that I didn't have a speech ready. Thank you to all our brides for nominating and voting."
Sully comes together for flood victims in Wales
Flood victims in Taff Wells have received donations from the Sully residents, thanks to community councillor Kay Francis Bowring who organised for items to be collected.
Donations can still be given to Councillor Bowring at 34 South Road in Sully
Griffin Books Shortlisted for 2020 Independent Bookshop of the Year
Penarth's very own independent bookshop, Griffin Books, have been shortlisted for the award for the 3rd year running. Mel Griffin, owner of Griffin Books said, " We're thrilled to have been shortlisted once again for the Independent Bookshop of the Year. All of us here at Griffin Books love what we do, but we couldn't do it without the support of our lovely and loyal customers, so thank you all for the support."
The shortlisted shops will compete to win their region first, which will be announced in March. Winner will then battle for the top prize, to be announced in May.