City breaks, whatever the budget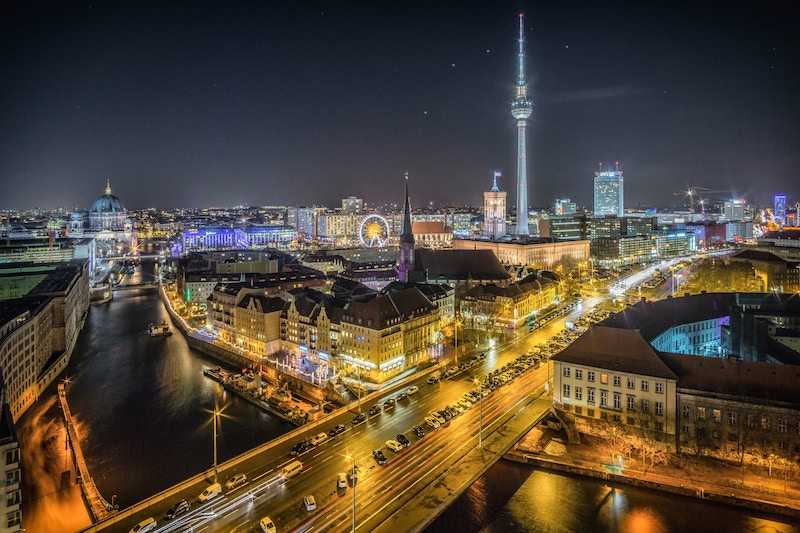 Where to stay?
Luxury: The Grand Mark Prague offers unrivalled elegance, glamour and luxury in a Baroque 17th-century residential palace with a spot on location bang in the city centre.
Mid Range: The central Three Storks Hotel offers a cosy 5 star experience. It dates back to the 14th century and was once home to a monastic brewery.
On a budget: Sir Toby's is a quirky hostel furnished with antiques. It has a sociable atmosphere and great bar plus it's only a short tram ride from the city centre.  
This riverside city rivals Paris for its architectural beauty, art museums and public spaces. The maze of jumbled streets and hidden courtyards are a wonderer's dream. Czech microbreweries offer a wide range of ales and the city boasts funky cafes and eateries tucked away in narrow streets. Prague is also a great match for the budget- conscious, offering superb value for money. The stunningly beautiful Signal Light Festival in October uses high-tech projectors on the facades of Prague's most iconic old buildings and is a celebration of light, art and technology combined.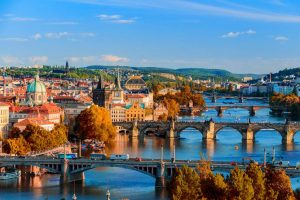 Where to stay?
Where to stay?
Luxury: Fairmont Royal Palm Marrakesh offers an exceptional level of luxury set amongst olive and orange groves overlooking the Atlas Mountains.
Mid Range: Club Med Marrakech La Palmeraie Hotel is only ten minutes from the city center and is ideal for families, offering all inclusive meals, drinks, activities and kids clubs.
On a budget: Riad Jonan is a small boutique hotel in the walled Medina area. This traditional house is built around a central courtyard and is the perfect place for some peace and quiet away from the bustle of the city.
For a winter city break that offers year round sunshine Marrakesh is only 4 hours away and offers a vibrant, colorful getaway. You can explore the maze of streets in the old town's medina and sample the exotic sights and sounds of Jemaa el-Fnaa- the large public square in the city center filled with small merchants, hawkers, and entertainers which are popular with tourists & locals alike. At night the square is busy, bustling and frenetic- full of street artists, snake charmers, and many small pop- up eateries cooking fresh food over open fires. The atmosphere is electric. The up and coming Oasis Dance Festival in September showcases dance music's biggest names and firmly puts Morocco on the international music map.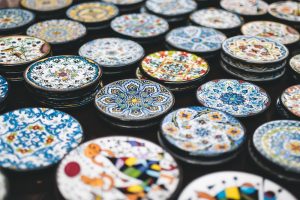 Where to stay?
Luxury: The EME Catedral Hotel boasts cathedral views from its chic panoramic rooftop pool and bar area and offers clean modern rooms with a superb location.
Mid range: Hotel Las Casas De La Judería Sevilla is located in the La Juderia quarter, one of the most traditional areas in Seville. This building housed wealthy Spanish families during past centuries and offer a rooftop pool and spa.
On a budget: Casa de Mestro boutique hotel is tucked away on a quiet side street and is the converted mansion residence of the master flamenco guitarist Niño Ricardo
A city of blue skies and pavement cafes, Seville offers orange trees bursting with fruit and the sweet smell of jasmine. It serves up the most amazing tapas, and the soundtrack of delicate flamenco guitar. It's a perfect city break for the autumn months as the weather here stays warm and sunny well into November. There's a weekly flea market on a Thursday morning on Calle Feria where the street comes alive with an assortment of vintage gems. For sightseeing don't miss the jaw dropping Real Alcázar, which GOT fans will recognise as the backdrop for the fictional land of Dorne. Seville's Easter Fair is a huge event which kicks off each year with the ceremonious turning on of the lights – starting with the 22,000 bulbs that cover the entrance gateway, followed by a wave of lights section by section.
Where to stay?
Luxury: The Hotel de Rome was once the headquarters of the Dresdner bank. It's now one of Berlin's most prestigious Bebelplatz address, with a great roof terrace spa and pool located in the former jewel vault.
Mid range: Sir Savigny Berlin is a smart, stylish hotel in the vibrant Art Nouveau district. Shoppers will love the proximity of this hotel to Kurfurstendamm, Berlin's shopping oasis.
On a budget: The Adina Apartments at Checkpoint Charlie offers spacious studio rooms with balconies in a residential district a few minutes walk from Checkpoint Charlie
Big on culture, rich in history and forever leading the way in culture and fashion, Berlin is a trendsetting modern city that never sleeps. Visit in winter for festive Christmas markets and steaming cups of Glühwein (mulled wine). The annual Festival of Lights in October illuminates well known landmarks around the city, from the The Brandenburg Gate to the Cathedral and Concert Hall. The Berliners know how to throw a party, and the festival is no exception. You can view the lights easily on foot, although it is possible to hire a segway to get around or take a tour by bus or boat.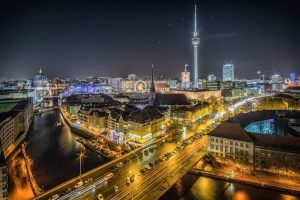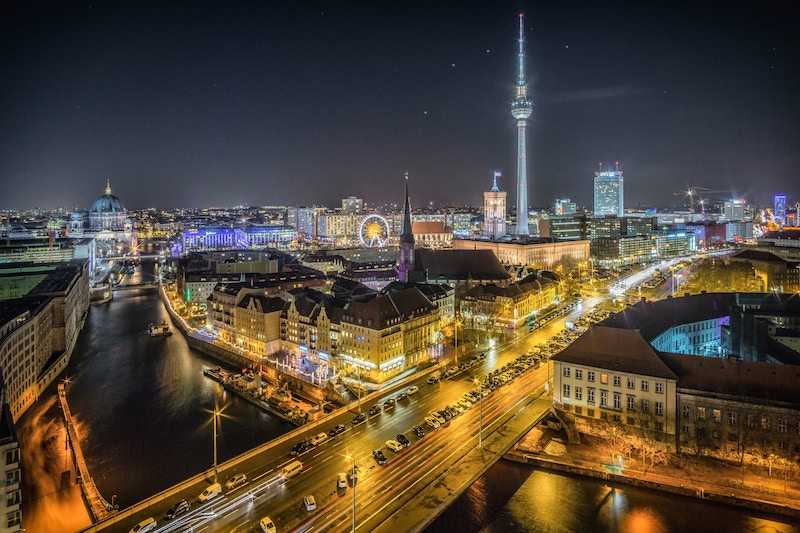 Where to stay?
Where to stay?
Luxury: Reykjavik Centrum Hotel boasts an award winning restaurant, and also has its own Viking exhibition centre.
Mid range: Skuggi Hotel offers minimal chic rooms and incredible breakfasts. It is located close to the numerous cafes and trendy boutiques on Laugavegur street.
On a budget: Hotel Fron is a typical Icelandic townhouse in the heart of the city.
For a city of less than half a million people Reykjavik is extraordinarily cosmopolitan with a vibrant arts and music scene and is home to some of the coolest cafes, bars and restaurants in Europe. No visit to Reykjavik would be complete without a swim in the famous Blue Lagoon geothermal pools. They're right by the airport, so pop in for a dip here on your way to or from your flight. The Winter Lights Festival every February celebrates the nights getting shorter at last, after the long dark winter in the northernmost capital in the world. The whole city is illuminated with displays and you can even hope that nature's greatest light show, the Aurora Borealis, will also make an impromptu appearance. For your best chances of seeing The Northern Lights visit between late September and April and take a cruise or bus tour away from the city.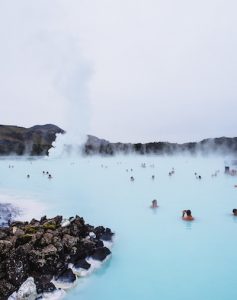 ---
---