Beyond beer: Crafty Devil Cellar in Penarth serve up their new burger menu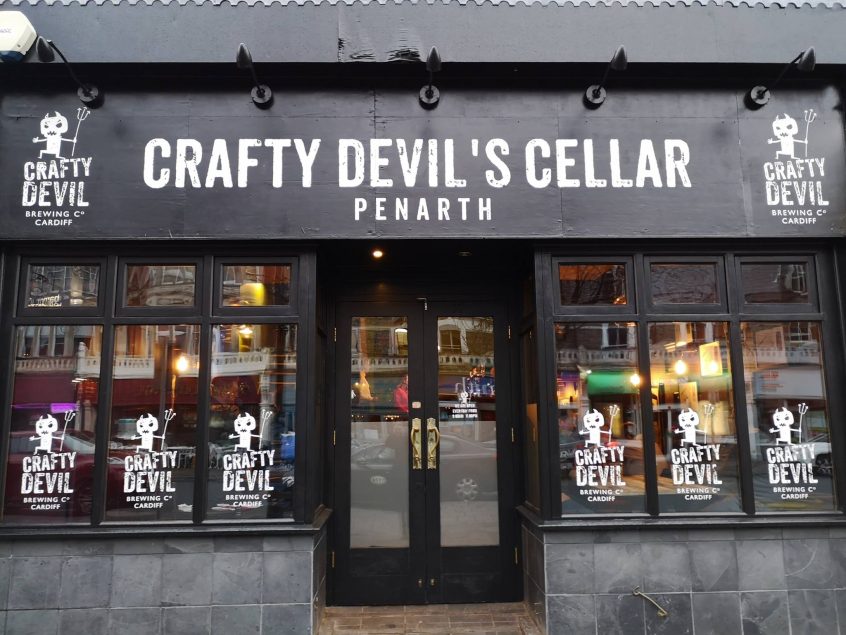 Rhys, Sophie and the team at Crafty Devil Cellar, Penarth kindly invited Penarth View to the launch of their new burger menu. The thought of doing dry January whilst being in one of our favourite Penarth bars was a little daunting, but the promise of locally-sourced food drew us in from the cold.
Crafty Devil Cellar have always been staunch supporters of good quality produce, made locally, by people who care. And whether we're talking beer or burgers, the ethos is the same.
Here you'll have a range of five dishes. No more. The goal here is to just have a really good burger, washed down with one of their beers. No pretense. No nonsense.
And it was a good burger. We tried their Crafty Classic and their Crafty Shroom—one of two vegetarian options. Each dish was served with house fries and slaw. There is also a range of sides, as if the meal itself wasn't enough. Vegetarian and vegan diets are catered for, and there are even children's options available.
In line with their ethos of supporting local, the meat for the burgers comes from David Lush Butchers, only a few yards away. The vegetables and salad come from Windsor Fruit Store in Windsor Arcade. The rolls are baked by Poncanna's Alex Gooch, and a neat little apache and scotch bonnet hot sauce comes from T-Dubz Hot Sauce in Taffs Well. The food miles here are low! Super low.
What we particularly liked was the way they paired-up each burger with one of their locally-brewed ales. Dave, who wasn't doing dry January had a half-pint of the Safe as Milk stout with his Classic Shroom. His feedback: "I'd definitely come back!"
We thoroughly enjoyed our evening at Crafty Devil Cellar, and will definitely be popping by again for their burgers. In terms of both freshness and flavour, I'd say it was the best burger I've had in a while, and the fact that Crafty Devil Cellar support other independents in the town means we should be supporting them in return!
Visit Crafty Devil Cellar at 17 Windsor Road Penarth CF64 1JB. Open for craft beers, quality fine wines and good times!
The burger menu is served 4-9pm on weeknights, and 12-9pm on Fridays and Saturdays. This is in addition to their great breakfast and brunch menu on the weekend.
Community-focused bar specialising in great local beer and food.
Great Welsh coffee, fine wines and a wide selection of spirits.
Very dog-friendly