Betty Campbell Makes History Again After Achievements Honoured With Statue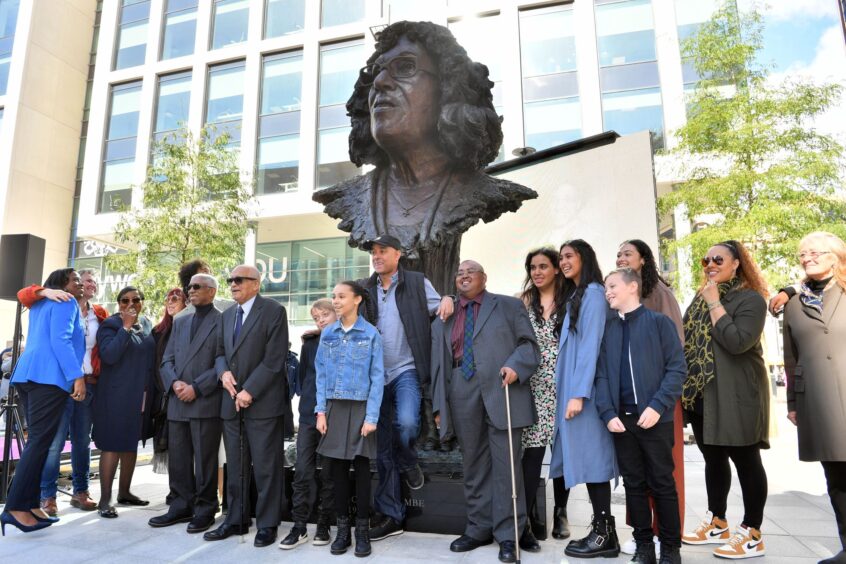 Even after her death, Betty Campbell is still making history years later after a statue in her honour was unveiled on Wednesday. With her daughter and granddaughter in attendance, the statue is believed to be the first statue of a named, non-fictional woman in an outdoor public space in Wales.
Mrs Campbell, who passed away in 2017, faced many challenges within her life, having to overcome racism and discrimination in order to reach her goals. After being discouraged by one of her teachers and being told 'the problems for a working-class black girl were "insurmountable"', Betty became even more determined to make her dream come true. She wanted to become a Head Teacher and she was going to do everything possible to ensure that happened.
After falling pregnant at the age of 17, Betty married Rupert Campbell in 1953 and left school. 7 years later, she discovered that Cardiff Teacher Training College had started to enrol female students and so, in 1960, she applied. A short while later, Mrs Campbell became one of only 6 female students to be admitted.
In the 1970's, history was made. Betty Campbell became Wales' first black head teacher at Mount Stuart. Using her status to her advantage, Betty began teaching children about black history, slavery and the system of apartheid which operated at the time in South Africa. She worked "tirelessly for race equality" and sat on the UK government's race relations advisory board. This is where Black History Month was introduced into the curriculum.
Taking place throughout October in the UK, this years theme for Black History Month is 'Proud To Be' which is said to have been inspired by Black Lives Matter events in 2020. Quoting from their website, Black History Month "will invite Black and Brown people of all ages throughout the UK to share what they are proud to be. For example, Proud To Be Black, Proud To Be Brown, Proud To Be Black And LGBTQ, Proud To Be Me."
"Black History Month UK are also inviting well-known celebrities and public figures to get involved and share what they are Proud To Be- as a way pf inspiring as many people as possible to get involved and take part."
Situated in Cardiff City Centre, the statue stands at approximately 4 meters high and depicts Mrs Campbell as an Oak Tree surrounded by young children to highlight her aspiration, influence and inspiration for other generations.
To find out more about Black History Month 2021, visit: https://www.blackhistorymonth.org.uk/