Being Anti-Racist in 2020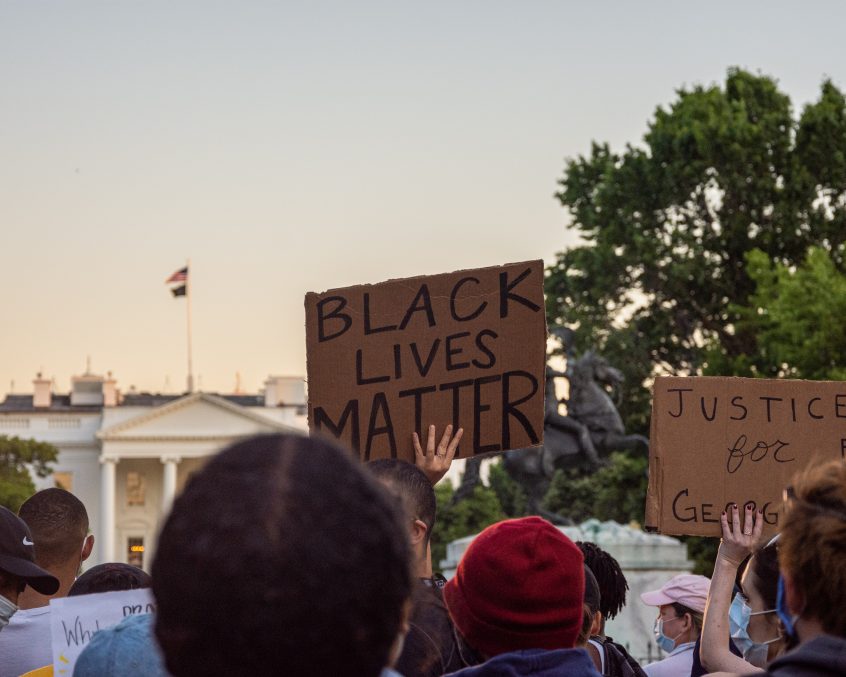 On 25th May 2020, George Floyd was killed in broad daylight by a white police officer kneeling on this neck for over 8 minutes. 3 days after his death, #BlackLivesMatter had been tweeted 8.8 million times. 8 days after his death, tens of millions of black squares were posted online. 150 days after his death, it appears to be business as usual.
This cycle- public outrage by tragic black murders at the hands of American police offers followed by a lull of action- has been characteristic of the Black Lives Matter movement online since its origins in 2013. #BLM is not merely a hashtag which is no longer trending, it is a grassroots movement focussed on bringing an end to racially motivated violence against black people. Simply because it seems to have disappeared from mainstream news cycles does not mean it should disappear from our minds.
As 3 young, mixed-race women, race has, and continues to be, something we cannot ignore in our day-to-day lives.
Growing up ashamed and embarrassed to wear our hair out for fear that we will be petted like an animal at a zoo. Having an undeterrable determination and drive to succeed because you feel you have to prove a point. Feeling out of place walking into a lecture at university being the only person of colour in the room. These are feelings which I suppressed and struggled to express before the events of this summer. Race has always been a part of my identity, however the momentum and solidarity of the movement this summer encourage a lot of personal reflection which allowed me to find the language to express these ideas.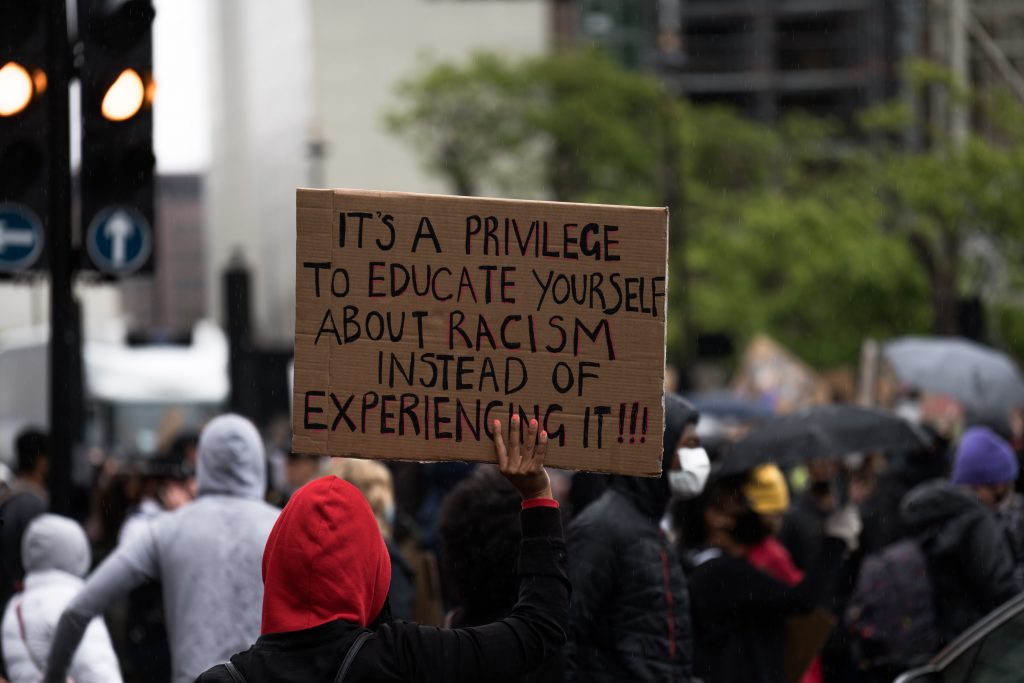 Tearing down institutionalised racism will be a long and arduous process but one we must endure. However, there is a way we can see change today: individual action. No matter the colour of our skin, we should all take time to reflect on how race has affected our lives. We should all take time to educate ourselves on race related struggles, especially those that have happened on our doorstep. Being aware of the society we have come from is essential for building our equal future. Ending modern day racism cannot be left solely in the hands of those with authority. We all have influence and we must act to be the change we want to see.
By Maxine Pwele with Demi Olutunmogun and Emily Pemberton
Below are a couple of interesting links to useful resources
Anti-racism resources: https://docs.google.com/document/d/1BRlF2_zhNe86SGgHa6-VlBO-QgirITwCTugSfKie5Fs/mobilebasic
Black history month library: https://drive.google.com/drive/u/0/folders/0Bz011IF2Pu9TUWIxVWxybGJ1Ync
Black lives matter resources (carrd): https://blacklivesmatters.carrd.co