As New Now As It Was Then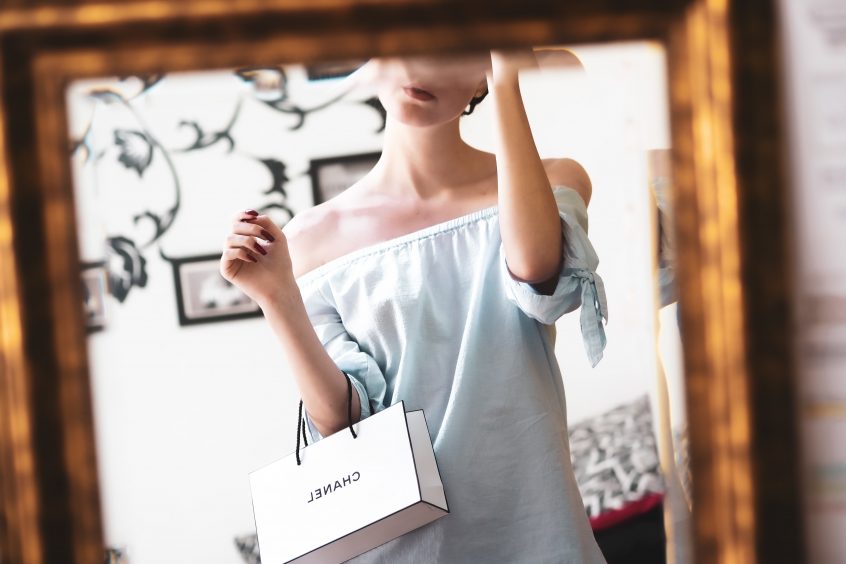 Fashion is connected to our lives in many aspects. It dictates what we wear and makes it available to us. It is something that we all follow, even those who think they do not! And it is highly influenced by society and culture!
Intrinsic and dynamic, it has always been about aspiration. Going back as far as the Middle Ages, when the Kings and Queens of Europe, and their noblemen, were the ones establishing new trends.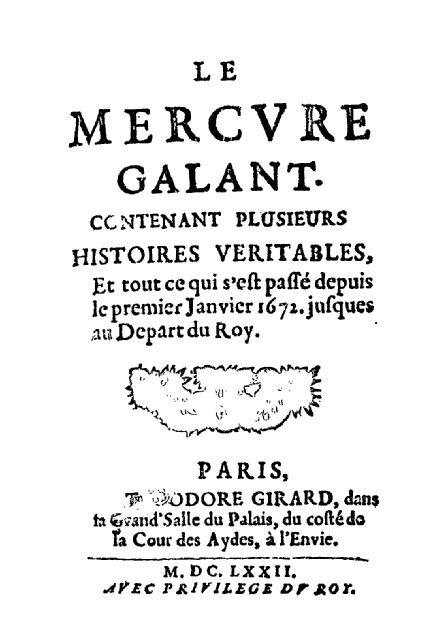 Le Mercure Galant, the first ever gazette to report on the fashion world and first published in 1672, was French. Read throughout Europe, it played a pivotal role in circulating news about fashion and engravings displaying the latest trends, as well as art and theatre reviews, poems and society gossip.
Queen Marie Antoinette was a keen follower of the Mercure, and was renowned for being obessed with fashion.
For decades to come, the clothes being worn around the world were based on designs that came out of Paris. In the 20th Century, Gabrielle Coco Chanel was among the ket designers who made a lasting impression on women's fashion! She opened her first shop in Paris just before the first World War in 1913. Her designs and choice of fabric, in particular jersey, allowed women to leave their corset behind and leas a more active life.
Coco Chanel will always be remebred for the Little Black Dress created in 1926 and which became a classic piece of 20th century womenswear. It brought up to date by Hubert de Givenchy for Audrey Hepburn in 1961 who made it famous in Breakfast at Tiffany's.
The aim of clothes is not only functional. What we wear on the outside mirrors who we are on the inside. It establishes a way of affirming our personality and our own identity, and in turn boosts our confidence. Indeed, Hepburn once shared, "His are the only clothes in which I am myself. he is far more than a couturier, he is a creator of personality!"
The emergence of globalisation in the last century, although viewed by some as a threat to the world's cultural diversity, has made us better aware of other cultures and traditions. It had a strong and positive influence on fashion designs, reflected not only in the way garments were cut or shaped, but also in their colour and pattern.
Influencers from Asia, India, Sri Lanka and or Africa have been echoed many times in the collections of designers such as Yves St Laurent and more recently Valention in his Spring Summer collection of 2016.
However, since the beginning of this new century, the impact of social media websites like Facebook, Twitter and LinkedIn, or media sharing sites like Instagram, YouTube or Snapchat have contributed greatly to the latest change in fashion trends and created a definite shift. The time when fashion trends were dictated by designers or industry experts is becoming rapidly obsolete as people with creative concepts of their own now have the tools to share them.
2020 has so far been one of the most challenging years for us all, and it will be interesting to see what comes of it. No doubt fashion will reflect the drifts and swings that the world has had to endure over the past few months. Nevertheless, it has forced us, after years of excessive consumerism and shopaholism, to reconsider and refocus on what is profoundly important. Bringing along a growing awareness towards the huge amount of waste products in the world, with an eye on greater sustainability.
People might be buying less but they are buying better and that, in my modest opinion, cannot be a bad thing!
Sylvie is holding a private sale of new and nearly new menswear for a short period of time! Items include Jeffery West, Tommy Hilfiger, Sand, Roy Robson, Eton and Without Prejudice. By appointment only. Please call 07989 583 514.