An Evening with Stifyn Parri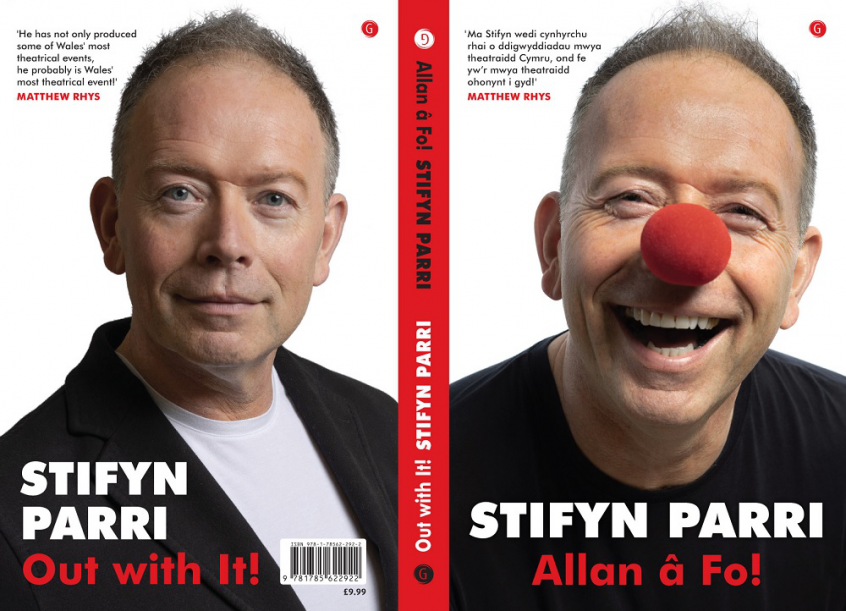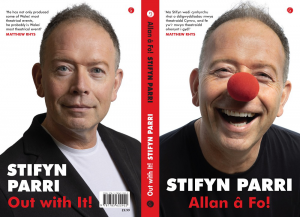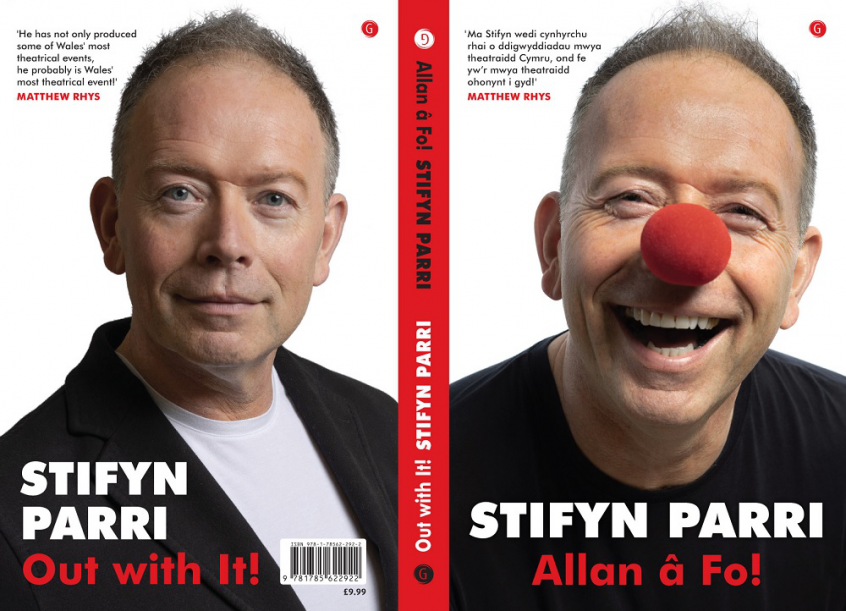 At this Halloween-night event, the entrepreneur, stand-up comedian and all-round entertainer Stifyn Parri will share stories from his newly published autobiography, 'Out with It!'/ 'Allan â Fo!' Stifyn will also be answering audience questions and signing copies of the book.
Out with It!/Allan â Fo! is the first ever bilingual English/Welsh back-to-back autobiography of its kind: a riotous tour de force. This unique book contains some of the most outrageous, naughty and colourful stories from Stifyn's life and career; from backstage dramas at Les Misérables, to behind the scenes on Brookside, superstars' tantrums and royal embarrassments, this is the inside story told by one of the biggest mouths in the country who's worked with some of the biggest stars in showbiz.
In the book Stifyn mentions encounters with people such as Catherine Zeta Jones, Prince Charles, Grace Jones, Siân Phillips, Shirley Bassey and Bonnie Tyler as well as those who have had a lasting influence on him, especially his mam, Marilyn. From singing in chapel as a child and organising school shows to starring in the West End and establishing his production company MR PRODUCER which has produced some of Wales's most significant events, Out with It! uncovers every aspect of Stifyn's life; from camp to humorous, and serious back to camp, these pages share all the excitement of his life.
Stifyn's life and career have always been interwoven bilingually, and this is perfectly reflected in this book; which is two books in one, in English and Welsh. But they aren't mere translations of each other, but two different books with different focusses.
Stifyn's CV is almost as long as his tongue – comedian, presenter, actor, singer, entrepreneur and producer. As well as performing in shows and pantos across Britain, including Les Misérables on the West End, he has presented and acted on television, making headlines early on in his career on soap opera Brookside with the first ever gay kiss to be broadcast in Britain. Since then Stifyn has been a champion of LGBTQ+ rights, having been active in campaigning against Clause 28 in the 1980s. At the moment he's touring his stand-up show throughout Wales and presents a weekly show on Radio Cardiff.
This is an honest, humorous, outspoken book, which shows the man behind the public face. This is Stifyn Parri.
Tickets for this evening are £10 each, including a drink on arrival and a discount on book purchases.
Want to find out more about Stifyn Parri?
Twitter: Stifyn1
Instagram: stifyn1