We're not the type of people to try a detox of any kind but, we started to recognise how much technology had crept into our day to day lives.
The Health & Well Being section is sponsored by Ease Retreats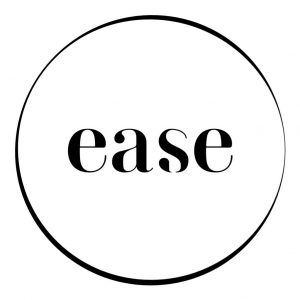 Ease Retreats currently offers a variety of day retreats and wellness weekends that are situated in boutique abodes along the Welsh coast. Our Digital Detox day retreat gives you the opportunity to re-evaluate your relationship
with technology and gain insight into how to cut down on screen-time.
Ease Retreats creates a space and experience that gives you the freedom to truly unplug.
To find out more about Ease retreats and book yourself a space, contact Tanya:
/ www.easeretreats.com
/ 07817 628 442
As new editors of PV we thought let's try a detox to see if it changes our mindset so, 7 PM Friday evening, our phones go off until 7 PM Sunday evening. This added with a mini break in West Wales sounded like the perfect get away to recharge the batteries. A digital detox.
For two men approaching 30 (at an alarming rate) the idea of turning off our alarm clock, watch, news machine, sat nav, on-demand TV device and various social media apps (we all know which ones) initially made us twitch with dread.
What memes and conversations will we miss out on in our social groups? How will I tell the time? What if an important work email comes through? What if there's an emergency?
We've looked back at this internal dialogue and thought "So what?!".
Turning your tech off, even for a short time, can show you how much tech has really made an imprint on our daily lives. We're addicted. Our phones have subconsciously injected an innate need to know what's going on in the world, right now, or indeed sharing what's going with us with the world, right now.
There were some unexpected results from going 'tech cold-turkey'. The most noticeable being the physical reaction to reach down into our right pockets to find it empty! (well apart from an old receipt and emergency bag for our Cairne Terrier, Winston).  Although this happened a few times over the weekend, every time we tried to seek out our mobile phones to fill a lull, we found ourselves feeling pleasantly surprised that it wasn't there.
What was more unexpected, was the mental freedom given by not being tied to our phone. It was liberating, walking with a straight back and neck for starters! Seeing what was actually in front of us, in full 360, HD definition rather than on a 6-inch screen, (which I'm sure is the reason for my failing eyesight). Being tech free lifted what was happening miles away and made us see what was was only one mile in front of us: Sea, fresh air and Winston showing off his new hair cut.
We spent the weekend in Pembrokeshire but, that shouldn't mean that we have to go away to cut the 'tech tie'. Those who have been to Pembrokeshire, know that it's a beautiful part of the world. We didn't want to leave, feeling lighter, relaxed, with a recharged energy by the time Sunday afternoon meandered it's way around. With technology gone, good conversation, food and drink in award-winning Tenby restaurants and books with interludes of board games (John cheated) was the best tech addiction antidote.
Whilst technology plays such an important part in our lives, it also has engrained a reaction to show the best of ourselves, build up a personal brand to show the world and compare ourselves with others, constantly (47 times a day according to a new app I downloaded). Having a break, talking to people and looking beyond your screen has given my head more space than I can remember having – Eureka. This is what mental well being and mindfulness starts with.
Go on, follow our lead, Relax on, World (and tech) off, Let's Escape.
Top 10 tips for digital detoxing
1. Put your phone next to your keys when you get home, and give yourself 5 minutes to process the day before moving on with your evening.
2. Turn on aeroplane mode. This is genius! Quick and easy way to switch off and look around you, or close your eyes and practice a bit of mindfulness.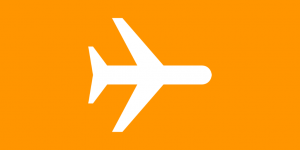 3. Turn off notifications. Whether its a red badge at the top right corner of your apps, or a banner that makes your phone light up. Turn them off and save them all up for later!
4. Get a watch. Did you know sales of watches tumbled by over 10% in 2017? There are some beautiful watches available at relevantly reasonable prices. Why not buy one from one our local Penarth jewellery stores? 
5. Get an alarm clock. Seeing the trend? Charge your phone in the kitchen next to the toaster. You can still pick it up for work the next day. You'll get an extra 15 minutes sleep before going to bed and waking up in the morning from not checking what happened on Facebook (whilst all your other friends were asleep too!).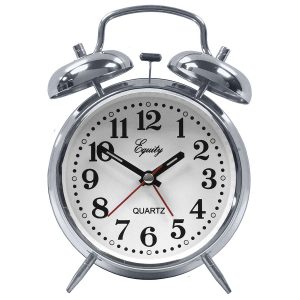 6. Don't take your phone to the toilet. I mean, hygiene purposes is already a good argument but, did you know Steve Jobs and Nakamatsu did their best thinking in the bathroom? Move over apple!
7. Occupy yourself. Listen to the quiet, exercise, or even better, talk to a real person (not a person behind a messenger)
8. Digital detoxes go hand in hand with mental well being. Why not combine your detox with some yoga or meditation. If you can do it without tech you get extra bonus points!
9. Stop multitasking. With so many apps on our phones that we juggle as well as our day to day list of jobs, try doing one thing at a time. The top of our list was relaxing – let us know what helped you to relax.
10. If you must, use an app! If you don't want to go completely cold turkey, download one of these suggested apps to start you off. Give your self a screen time target every day. We were surprised how much screen time we were using.
Top 3 apps to help you use your phone less.
Checky – This app will help you find a healthier balance of phone use, keeping a tally of every time a user has checked their phone. The app also has a handy feature to check how you compare to the previous few days.
Moment – Like Checky, Moment will analyse your phone usage but also If you're using your phone too much. You can set daily limits on yourself and be notified when you go over and can even force yourself off your device when you're over your limit.
Famigo – This app can help parents monitor small children's technology use. Famigo automatically sorts your existing apps to show only family-friendly and parent-approved apps to your child, and it blocks clickable ads, Internet access, calls, and texting while your tot is using the device. You can also add time limits to screen time!