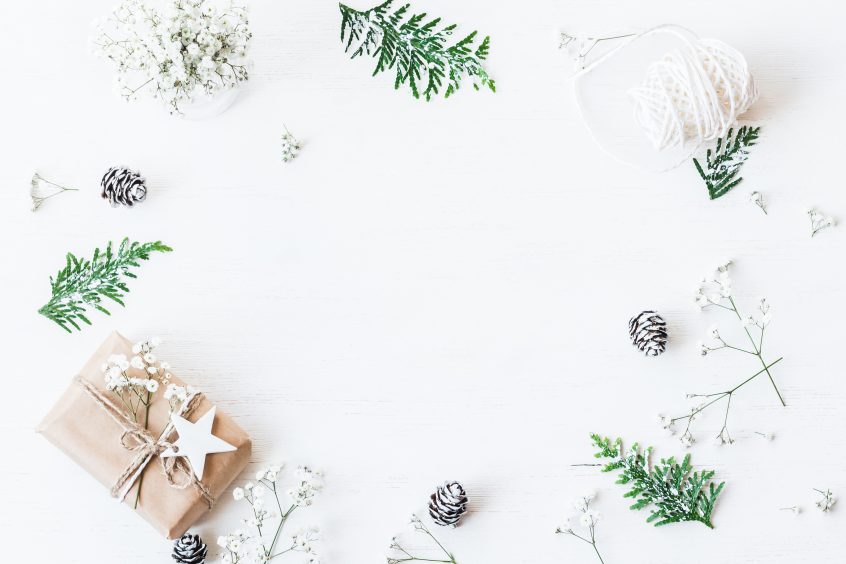 –Words by Katherine Peach
Are you keen to make the most of the festive season, without the avoidable waste often generated at this time of year? There are several easy ways to make to festivities a little less wasteful however.
Wrapping Paper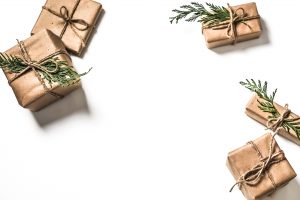 Wrapping paper can not only be expensive but a lot of it isn't made of recyclable material. So this Christmas, why not make zero waste wrapping paper, by using recycled paper, newspaper, scrap fabric, a bag that becomes part of the gift, vintage scarf etc. But just because it's not store-brought, doesn't mean it has to look boring. Why not decorate it with plants, vintage jewellery, stencil patterns or cut out pictures from old Christmas cards and magazines. And instead of using tape, you can use twine, leather cord or strips of scrap fabric to tie it all together.
Tree Ornaments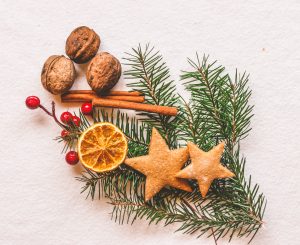 This Christmas, before you head to the shops to buy another dozen ornaments to replace all the broken ones from last year, why not make your own? This quick and simple zero-waste swap can be done using online kits or tutorials, or craft stores. Materials such as felt and paper are perfect to make long-lasting baubles. You can also look to nature for inspirations and use dried orange slices, pine ones or cinnamon sticks. You could also bake festive shapes from salt dough and hang them up with twine or ribbon.
Wreath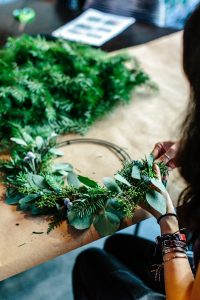 Why not shake up this Christmas classic and make your own zero-waste wreath that won't just end up in the bin in a couple of years. Gather your branches, removing unwanted leaves, and soak them in water to soften them slightly. You may want to use a simple metal wire frame to reinforce your wreath. Use materials such as leaves, fabric, paper, etc. to decorate. You can even use dried orange slices, pine cones, or dried cranberries to make it even more festive.
Homemade Crackers
It's that time of year again where you're staring at the shelf of crackers, trying to decided between the green crackers with the plastic fish or the red crackers with the worlds most useless screwdriver. All of which will just end up in the bin of December 26th. So this year make that decision to make your own! Set yourself a budget and fill your homemade crackers with small personalised gifts. Use all of those toilet roll tubes and some recyclable paper, then go mad with the decoration, personalising them to your guests.
Zero-Waste Gift Ideas
Subscriptions or memberships
Gift experiences to make memories
Bag pre-loved
Bake biscuits or make jams and chutneys