A Socially Distanced Pantomime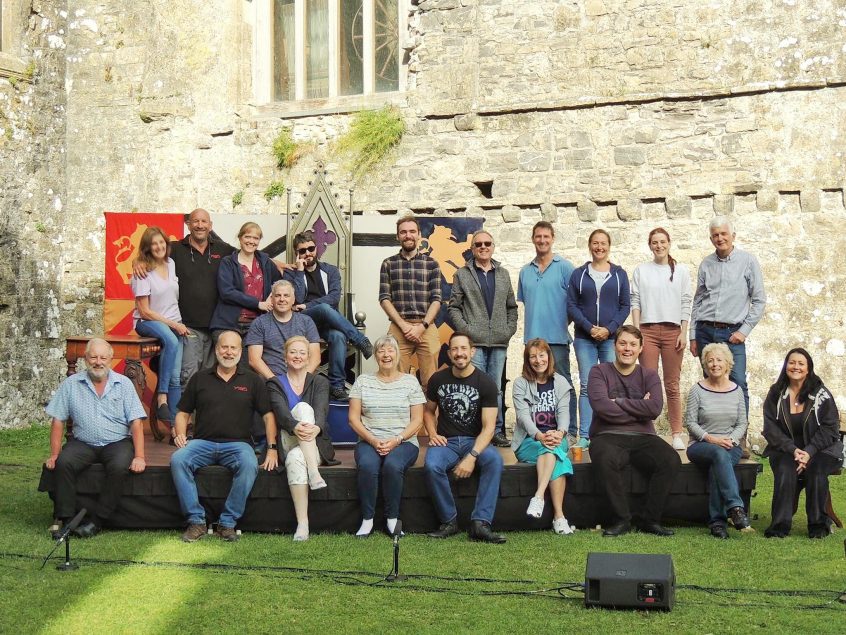 This Christmas, Red Herring Theatre, in conjunction with Penarth Sounds, are recording a very special, socially distanced pantomime of Jack and the Beanstalk, that will be aired each Sunday before Christmas and on Boxing Day. Bringing some very much needed Christmas spirit to the people of Penarth.
Here at Penarth View, we spoke to Alex Wilson, who runs Red Herring Theatre, about this new exciting project.
How has it been rehearsing while adhering to social distancing?
We only did one rehearsal in a room together. From writing the panto, rehearsing to performance, was done over a short period of four weeks, so we did most of our rehearsing over Zoom. We are lucky to be able to cast some of the most talented actors in the area, and although far from ideal, when trying to do a fast paced comedy with multiple sound effects, Zoom did allow me to offer some direction to the actors.
Having said that I'm looking forward to a time when I never again have to say "you're on mute!"
What can people expect from this recording of the pantomime?
I have performed in panto many times so I knew the format very well, however not having the visual comedy or audience interaction meant we were going to have to do things differently. I searched online for a radio script but discovered there isn't one. So I realised I was going to have to write one. Our Jack and the Beanstalk is a traditional family pantomime with a fast moving story, funny characters and jokes for all ages. But mainly it is an opportunity for the family to gather together and enjoy some festive fun.
Is this the future of theatre or are you excited to get on the stage?
We can't wait to get back on stage and we are already planning our 2021 productions. In August, we will be doing our outdoor production of Carew Castle in Pembrokeshire and then we plan to perform out postponed production of Clue in Penarth.
However, now that we have done radio, we would like to do more. It offers a different way of telling a story which also immerses the listener as they must paint their own pictures, plus is saves on costume and scenery.
Why do you think it's important to continue putting on these performances, even if it's not the same as you're used to?
Like many industries in difficult times, I think it's important to try new ideas. Finding new ways to be creative helps maintain a team spirit and a togetherness that will see us through this period, pushing us forward once we are back to some sort of normality. The arts, whether you are directly involved or just enjoy, is a real tonic to people's mental health.
How do you feel the arts have been treated throughout this year?
The arts, like many sectors have suffered. It has been a difficult time for both professional and non-professional theatre; we are in danger of losing many of our small provincial theatres who are having to pay increased maintenance and insurance costs, whilst receiving no income from audiences.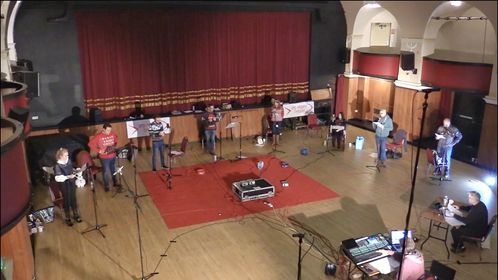 What was your favourite part about this project?
Actually being back in a room with other likeminded people, working together to achieve something from nothing was special. Although we were careful to social distance, it felt like we were at least on the road to returning to normality.
What inspired your idea to do a 'radio pantomime'?
When Penarth Sounds first formed, I contacted Andrew Smillie offering support from Red Herring and asked him to keep us in mind, so when Andrew suggested a radio performance I jumped at the chance. We both live in Penarth and wanted to work together to do something unique.
What's your favourite thing about Penarth?
The community. Running a Penarth based theatre like Red Herring made me feel that we were really adding something to the community of Penarth. Being able to perform locally that brought people together was a wonderful feeling. This sense of community was one of the reasons I decided to stand in Cardiff South & Penarth in next Mays Senedd elections.
Make sure you tune into Penarth Sounds every Sunday to hear Red Herring Theatre's radio performance of Jack and the Beanstalk, it's not to be missed.
For more information, head over to Red Herring Theatre's website and social medias: Facebook and Twitter