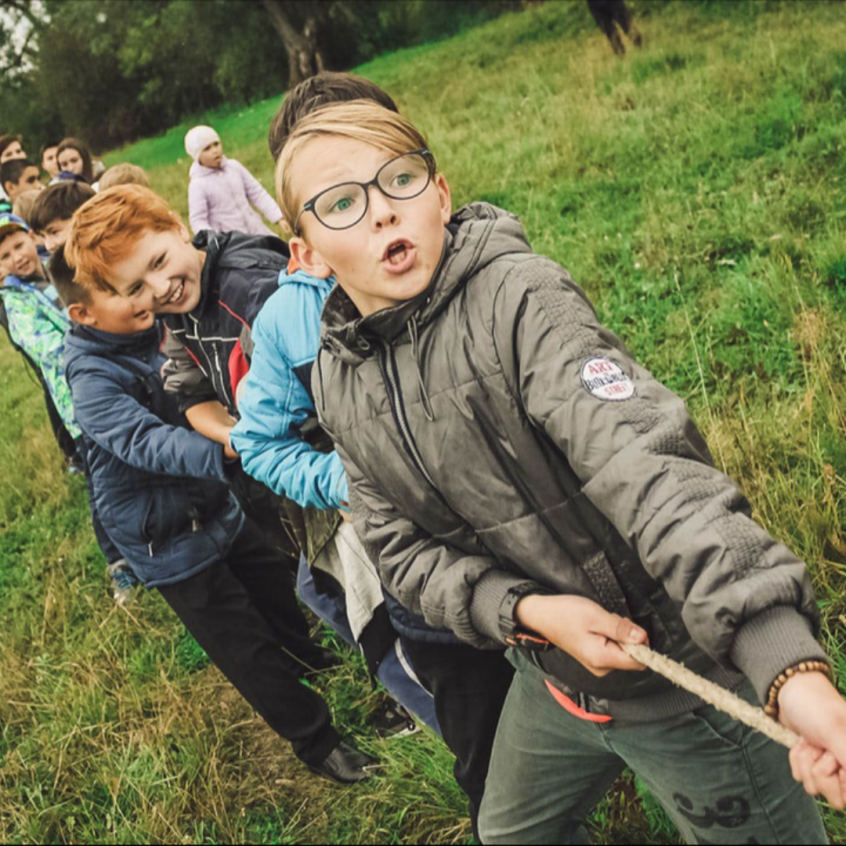 Words by Rae Carpenter – PV Fitness Influencer
What does adventure look like to you? An exotic getaway? A swim-up bar? Sunshine? Time sightseeing local relics? Camping—glamping, even! Cosy fireside cwtches? Large glasses of wine? Warm heady evenings or heading out on a long coastal walk. Backpack on, and just see where the wind takes you?
Let's add kids into the mix! Woah there! An adventure? With kids? Kerching! Let's grab that credit card, shall we? With holidays and getaways costing a small kidney outside term time, many of us will baulk at the idea of adventuring further afield over the 6-weeks holiday, unless we've been lucky enough to squirrel the cost away over time.
The reality of the six-week summer holiday means that, if we have great weather, we have plenty of choice entertaining our little, medium and big ones! Sunshine equals beach trips, homemade picnics, park outings, outdoor walks, visits to new areas and much more. Bad weather means cabin fever, unless we venture to the cinema, or a museum to drag them to see some lovely old artwork—we may enjoy it, but does your five-year-old really want to understand Renoir's brushstroke technique?
Cue the "I want to go home" cry!
I paint a worst-case scenario here because you as a family can enjoy many summer adventures over the school holidays, ones that you and your kids will remember, and think back on in years to come. When we think of our well-being— our comfort, health and happiness—we think of times with people we care about, our energy at that moment, and how we felt. Time and attention invested with those we're spending our time with over the 6 weeks and not the amount of cash spent is what's important.
So, and you're stuck for ideas on how to keep active and entertain yourself and those little people in your life, no matter the weather, here are my Purse- String Stringent Top Adventure Tips.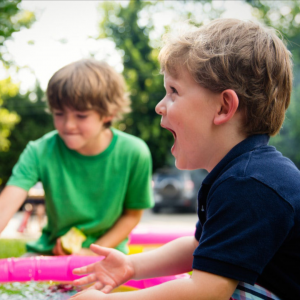 NEWBORNS CAN TRAVEL TOO!
Babies don't explode if you put them on an aeroplane. They don't melt if you take them out in the rain. And they don't break if you hike them up a mountain. Those early months and 4 years are a precious and demanding time, but you don't have to stay at home to enjoy them. Southerndown is sensational for coastal views when the sun is beaming, and you'll get great selfies with your little ones with the beautiful Welsh coast as a backdrop! Plus, your step count will be through the roof, and the exercise will release those endorphins—and let's be frank, who doesn't want those?
2. TODDLERS
It's a myth that being trapped in the house with the little toddlers for days on end is a healthy situation. Toddlers were made for stamping in puddles, for gathering up leaves in the woods, and for stuffing twigs into pockets. Cosmeston Country Park is a winner! Simple, free, and potentially hours of fun—if you're willing! Raincoats and wellies at the ready, of course! The outdoors is a great big playground. You
can explore the world together at no cost! Take healthy snacks and plenty of water.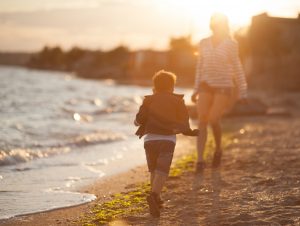 3. TWEENS 'N' TEENS
Everyone knows that this age group has its challenges—and hormones! So why not let them express these hormones in a beautiful environment? Road trip! Let them hate on you while the sun beats on to your back and a light wind fans your face. Let them Snapchat their friends from a forest, beach, park or new city instead of from their bedroom. Help them widen their horizons. Maybe this will give them the chance to say what's on their mind without the distractions of everyday life and you'll get the chance to cement your relationship. Benefits all round!
4. YOU DON'T NEED TO SPEND MONEY ON STUFF, EVEN IF THE WEATHER'S BAD!
A cardboard box is not a boring everyday item fit for recycling. At- home adventures can remind us that the plastic toys, the Xbox and the GHD hair straighteners are not what life is all about. Life is about people. Ditch the stuff and try playing for a change. Even the littlest member of the family can make a den out of two chairs and a bed sheet, and we're constantly surprised by how many games kids of all ages, even grown-ups, can 5 make out of a large cardboard box!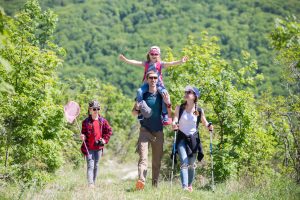 5. OLD-SCHOOL ROUNDERS IS AN ALL-ROUNDER
If we're blessed with good weather, get to your nearest park, claim your pitch, and set up those rounders posts— just use jackets! Remember when you were in school at break-time, when you and your friends would use any old thing to set up the game? What's in the shed for a makeshift bat and ball? An old tennis or badminton racket? A battered tennis ball? Fantastic! Grab them and your team, and go get flush-cheeked, an adrenalin rush and a barrel of laughs and memories as you go old-school.
6. CONFIDENCE BUILDERÂ 
Every time you go on a journey together or try something different you create an opportunity to learn new skills for you and your whole family. And with a family adventure, the sky's the limit; exploring, not knowing, dealing with setbacks and challenges. They become everyday experiences. And learning to deal with this builds character and develops personal resilience. You'll discover that you and your family can deal with way more than you think and that's great for everyone's confidence. So put the pin in the map, load the car and get going.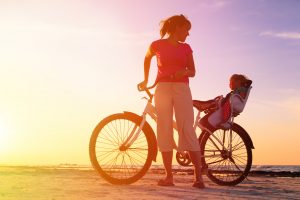 7. PARK RUNSÂ 
Each Saturday morning in the UK, there are 623 park runs that take place! A chance to run, jog and even walk a distance of 5km around parks, coastal paths, forests and more. There are even kiddies that run too! It's free! You just need to register with them online before you head out to your first one. Just think, each Saturday over the Summer break, you could all chuck those trainers on and get your heart pumping, your body moving and family smiling as you all burn calories, experience different locations – with 22 alone just here in Wales  – and work on your clan's health and fitness. It could even be the start of a weekly family health adventure! See parkrun.org.uk for your nearest and furthest location!
8. KID FRIENDLY EXERCISE SESSIONS
At LiveFit, we've always let kids attend sessions: some are teeny tiny and sleep through the sesh while Mum and/or Dad works out, others watch Peppa on repeat in the kid's corner on their own ipads, or join in if their age 6+. We're open all over the Summer hols, so if you're looking for a chance to work out, keep fit and healthy, work off any stress, but short on child care options, bring them! We love it when your kids are inspired by you and want to be right next to you while they follow their first ever HIIT sesh. Adventure doesn't have to mean an excursion or outing – it can be about experiencing something for the first time too! And if they're experiencing that with you, then all the better eh?! Head to livefit.wales for more info.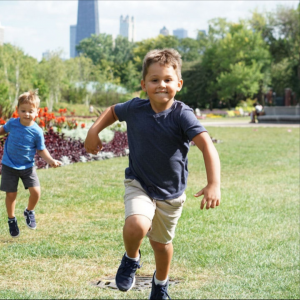 9. THE JOY OF TECHNOLOGY
Kids grow up in the blink of an eye and, let's face it, a lot of the day to day drudge isn't really that memorable. But adventure ramps up the number of new situations, people and places we encounter. It stirs up emotions of all kinds, and deepens and tests relationships, which simply put, creates lots of strong, shared memories. We won't forget the time we slept camped out in the garden, the sense of achievement when we cycled up the canal, or the drama of the thick fog and pouring rain kicking in in August half way up Pen y Fan.  And these memories of our adventures together anchor us to moments in their childhood.  Add to that the selfies and videos, and these days we have a record of their adventures at every age. It should make it much easier to embarrass them on their wedding day.
10. SUMMER LOVIN' HAPPENED SO FASTÂ 
You think it will last forever. And sometimes those 6 weeks can feel like that if you're not experiencing even the smallest of adventures! It doesn't last forever. And as they get older, they want to spend time with friends, go on holidays with their partners and have their own adventures. Make the most of yours with them while you can.