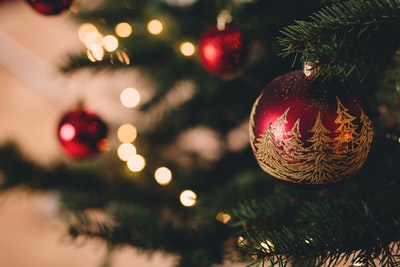 -Words by Angharad Evans
Are you ready for it? Did you realise that Christmas doesn't necessarily have to be a big splurge…it's possible to enjoy the festivities guilt free!
1. Food shopping
When buying your goodies rather than reaching for your usual treats, take a look at the ingredient list, rather than the nutritional information. How many ingredients have been used? Is there a brand alternative which uses less and more natural ingredients?
2. Drinks shopping
When buying mixers for your gin and vodka it's better to go for a mixer which doesn't contain sodium benzoate (which is a common food preservative).
3. Swamps!
Go for dark chocolate! Why not try some mixtures such as dark chocolate covered Brazil nuts.
4. Choose your nuts wisely
Avoid peanuts and hazelnuts, these are a source for a nasty toxin. Instead, go for walnuts, cashews, pecans etc (as long they are not salted!).
5. Gift shopping
Do you tend to go for the 'smellies'? Remember, that everything we put on to our skin gets absorbed into our bodies. Would you eat your moisturiser? It ends up in the same place as our food. Choose natural products!
6. Getting Ready
Sleep is crucial for health. Are you getting enough sleep in preparation for the busy period? WiFi and the blue light from out phones and devices reduces melatonin, which is the sleep hormone. Switch off these devices 90 minutes before going to bed to get some good quality sleep!
7. One too Many
We may know the effects of alcohol on our bodies, but did you know that alcohol can cause gut damage? Taking Curcumin & Vitamin C and Glutamine after drinking alcohol can avoid such damage.
8. Eat like you love yourself
Emotions directly affect our ability to digest food. Keep phones away from the table, and make sure the atmosphere is peaceful and pleasant!
9. Stop Eating
Consider this radio…during a meal our stomachs should be 50% food, 25% liquid and the remaining 25% needs to be room for digestion to take place.
10. Reflux
If you're prone to reflux it might be worth you trying to add acid to your stomach just before a meal e.g. a piece of pineapple. Eating lemon with chicken/fish, mint sauce with lamb, horseradish with beef will do the same trick!
11. Go for a Walk
This will help digestion and spending 30 minutes in the sunlight will help you sleep at night.
12. Win Win Present
Are you investing in a little garden trampoline for the children? Did you know that rebounding for 10 minutes per day is one of the best things you can do for your lymphatic system! Get those toxins moving!
Words by Penarth-based Nutritional therapist, Angharad Evans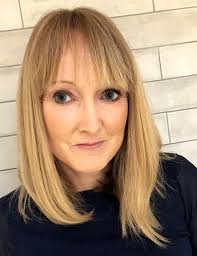 "Being diagnosed with Mixed Connective Tissue Disorder led me to discover the Hilary Newman Clinic, where I embraced the power of natural remedies. Within months, I no longer needed medication to manage mu illness. I was inspired by this treatment and retrained as an Allergy and Nutritional Therapist. I now have a clinic in the heart of Penarth where I offer bespoke treatment to patients for a variety of illness."