Westbourne Prep School finalist for Independent Schools of the Year 2019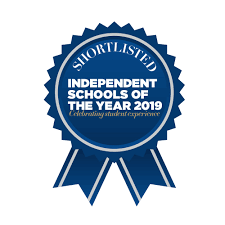 -Words by Marie de Tito Mount, Group Director of Marketing at Westbourne School
Penarth Primary, Westbourne Pre School, is named finalist for Independent Schools of the Year 2019.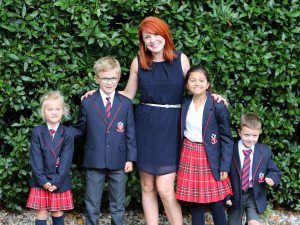 Pupils and staff at Westbourne Prep School are celebrating after being praised by judges for the outstanding student experience they provide to pupils across all years. Eyes are now on the next stage of the competition which could see them being crowned winners later this month.
Westbourne Prep School is amongst top household names in the final stage of the competition, which is run bu Independent School Parent magazine and open to independent schools from across the country.
Mrs Joanne Chinnock, Headteacher of Westbourne Prep School Said:
"We are thrilled to have been named as finalists. This success is truly a testament to the secure family environment our teachers foster for children, the confidence and character we help build in pupils, and the happiness that radiates from them. We are proud of our independent blend of traditional values and excellent teaching and credit our success to the close bond that both staff and children share at Westbourne Prep School."
The awards ask to see evidence of success stories that feature both individuals and innovative practice, for a judging panel that is made up of heads, governors, parents and representatives of membership associations from across the sector and chaired by Dr Helen Wright, former Presidents of the Girls Association and Vice-Chair of the Independent Schools Council.
David Moncrieff is Chair of the Editoral Advisory Board at Independent School Parent magazine who runs the awards. He said:
Following the huge success of the inaugural competition last year, which saw more than 250 school nominations entered, we are thrilled to have surpassed that figure for Independent Schools of the Year 2019. The awards have again been designed with the student experience at their heart and to provide schools with a platform to showcase their stories of innovations and success. The judges now have a tough job on their hands picking the winners from the shortlisted entries that were of such a consistently high standard."
Nursery & Prep School
Victoria Road
Penarth
Vale of Glamorgan
CF64 3EF
Senior School & Sixth Form
Hickman Road
Penarth
Vale of Glamorgan
CF64 2AJ
N/02920 705 705