Westbourne IB Graduates Rank In The Top 2% World-Wide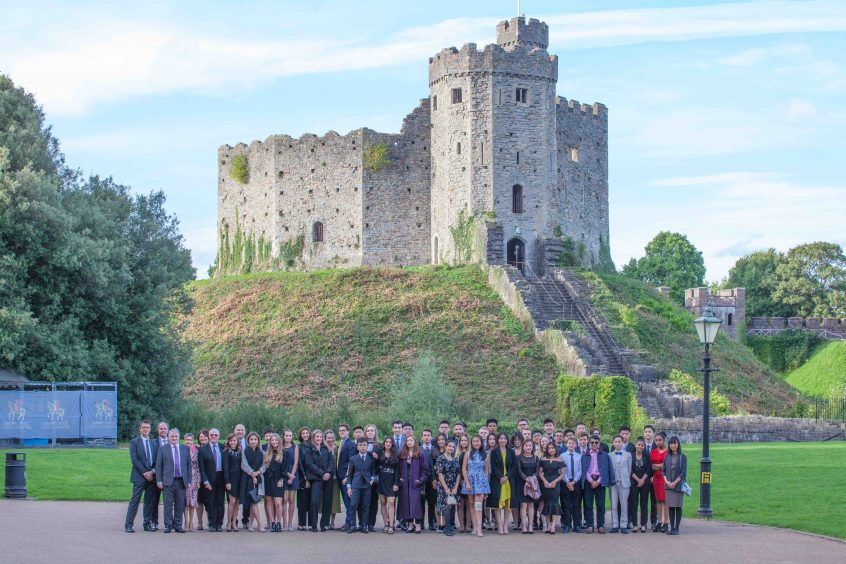 2019 is set to be another highly successful year for Westbourne School with early indications showing the school will top the League Tables for the 5th year in a row as the No.1 School in the UK for Results.
Following the release of exceptional IB results on 5th July, Westbourne IB Diploma Graduates have once again secured places at top Russell Group universities.
1/3rd of graduates have entered the elite category of 41+ points, putting them in the top 2% in the world for results.
Kristo, our departing Head Boy has achieved an outstanding score of 43 Points, the A-Level equivalent of A*A*A*A*A and graduates to study Medicine in his second language.
Local Penarth student, Mary-Kate, our departing Head Girl has also achieved an exceptional result and graduates to pursue a medical career.
University places have been confirmed at some of the world's top universities including Maths at Imperial, Economics at UCL and Medicine at one of France's most prestigious medical research universities, Montpellier.
Principal, Dr. Gerard Griffiths said
 
"These results obviously leave me proud, but this year's performances have opened the doors not only to the top of UK universities for budding scientists but even further. This year has particularly shown that there are no universities our students cannot enter."
Westbourne is currently The Sunday Times Schools Guide IB School of the Year 2019 and has consistently placed 1st in the League Tables since 2015.
The School is graded "excellent" – the highest possible grade – across all 5 inspection categories by Welsh schools' inspectorate, Estyn.
Westbourne is an 'all-through' school for children from 2 to 18 years old. It has a long tradition of academic excellence and frequently achieves the best results in the Cardiff and the Vale of Glamorgan, far exceeding UK, Welsh and local averages, and with 90% of graduates gaining places at the prestigious Russell Group universities.
Results are achieved through small classes of a maximum of 20 students per class in the secondary school and 16 in the prep school, unparalleled one-to-one academic support from their highly qualified and committed teachers, and outstanding pastoral care.