The Penarth Repair Café Needs You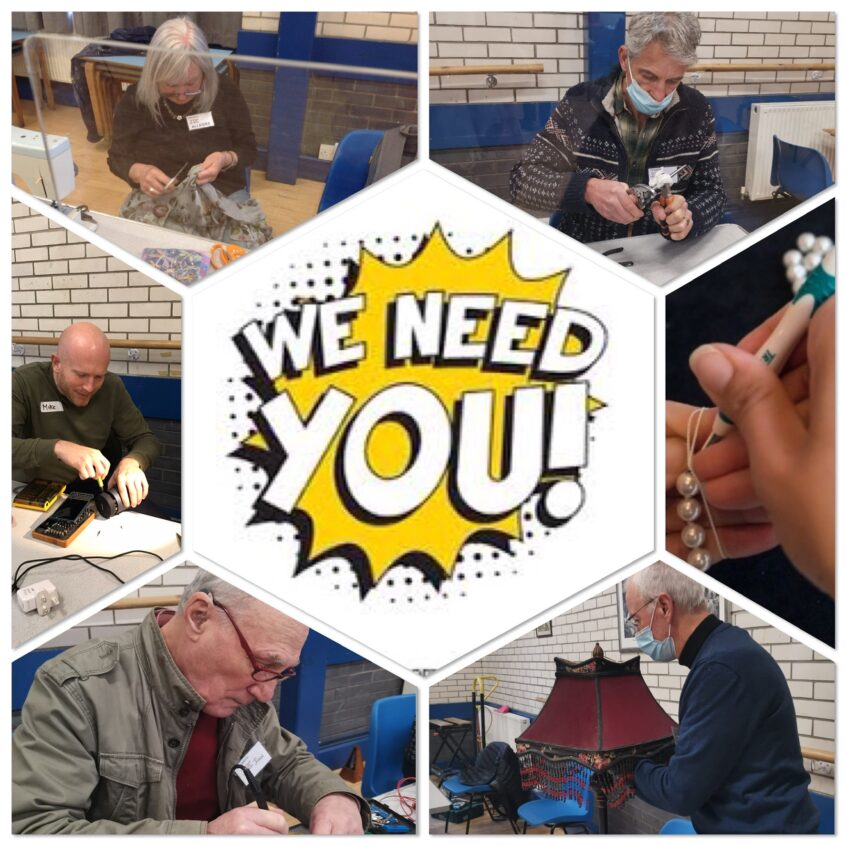 Repair Café Wales is an organisation that helps communities fix household items, for free, in a friendly environment. The Penarth Repair Café meets at St Augustine's Parish Hall, Penarth every 4th Sunday of the month, from 2pm-5pm.
The Repair Café is an ingenious organisation, that helps reduce landfill waste, share skills with other people in the community and lend a hand to your neighbours. The typical items brought in for repair are;
Electrical Items, e.g. toasters, vacuum cleaners
Clothing, e.g. jeans, bags, shirts, jumpers, most apparel
IT, e.g. PCSs, laptops
Bikes
General, e.g. toys, prams, small furniture, costume jewellery
But this project can't run without the wonderful volunteers, willing to share their skills to help their community. And Penarth Repair Café would like more volunteers to sign up!
"We are a community group of enthusiasts with experience fixing things and need more smiley faces to help out. We're looking for help fixing; household electrical items, jewellery, laptops, clocks and clothing.
Join us when you're able to at the Penarth Repair Café held on the fourth Sunday of each month. You are not expected to come to every café , just as often as you'd like! You will stop items going to landfill, meet lots of lovely people in our community and be part of our wonderful team."
If this is something that might interest you and you would like to volunteer, apply online or email us: penarth@repaircafewales.org
For more information about the amazing work Repair Café do for the environment and the community, visit their website and Facebook.