The parent and baby group Shiny Happy People is coming to Penarth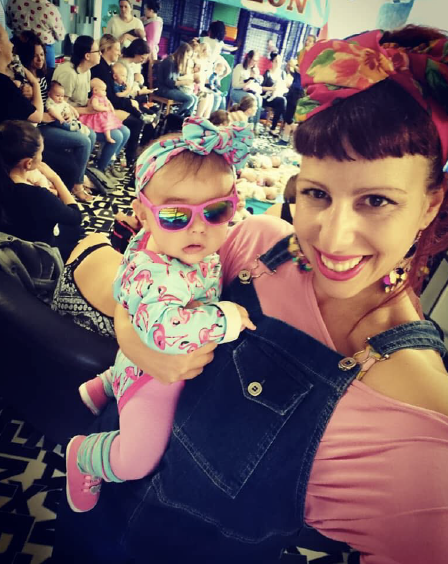 Shiny Happy People is a parent and baby/toddler singing group with a difference. Instead of being aimed at the little ones the focus is on you! Here's how it all came about…
We are Kate and Stef and we have been friends for almost 20 years. When we hit our joint 90th bir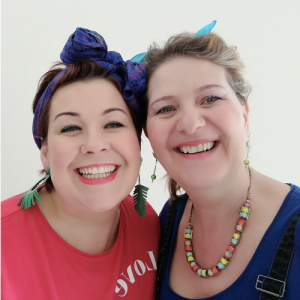 thday in 2018 we decided that this was the year to embark on a new venture together. We are outgoing, friendly and energetic people with a formidable memory for lyrics and a great love of singing just for the fun of it! We both have a background in theatre and music with experience leading choirs and singing groups.
As mothers ourselves we both know first hand that, although wonderful, being a new parent is hard work. We can all become overwhelmed by parenting and feel that you have got a little lost. Nobody likes to admit to feeling low but it can hit anyone, no matter how great your life is.
We wanted to provide something that focussed on the parent as, let's face it, if you are feeling good it's more than likely that those good vibes will rub off on your baby. Singing, especially in a group, makes you feel wonderful. It lifts your mood, releases those happy endorphins and is good exercise. Singing is also a wonderful way to connect with your baby. It doesn't have to be Baby Shark on repeat, a few lines from your favourite singer has an amazing effect. It encourages speech and movement too. People leave our group more energised and uplifted and definitely with a smile on their face.
We launched in Roath and Whitchurch in September and have been thrilled with the response. Our group has rapidly grown and due to popular demand we are very excited to be launching a new session at St. Augustines Church Hall Penarth on May 3rd.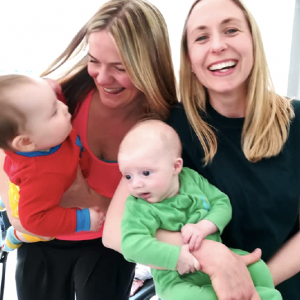 It is wonderful to have turned what we love into a (very small) business and to spend our time in the company of such brilliant parents, babies and toddlers is a pleasure. Working together is a blast; we laugh, we dress up for themed weeks, but mostly we sing. Bringing joy to the parents and little ones who join us is amazing and we feel very lucky to have such a fabulous job. We could go on all day about how passionate we feel about the ethos behind SHP but who finer than the parents who've joined us on this amazing venture to promote us!
"I adore my Mondays on maternity leave since joining Shiny Happy People. Steph and Kate are so fun and have such a warm and happy vibe. SHP is basically karaoke with babies rather than booze and it's ideal. Steph and Kate will give your babies a cuddle and a dance now and again, allowing you a rare moment to drink a beverage that is actually hot or god forbid, go to the toilet independently. A great place to meet other parents and have a hoot." Jenny Mags

"These guys are absolutely infectious in the most amazing way. Such a lovely space to be with your baby/toddler, full of fun for everyone, I mean, who doesn't like belting out an anthem or two? You can literally see people faces lighting up all around the room as the energy increases and the stress levels decrease. Fab fab fab way to brighten up even the dullest of days. Thank you ladies x" Lee Hoddinott
So come on, take the plunge, try something new, come for a sing, maybe even a dance and you may well get hooked! Click here to visit their Facebook page.