The Food Hall at Hamptons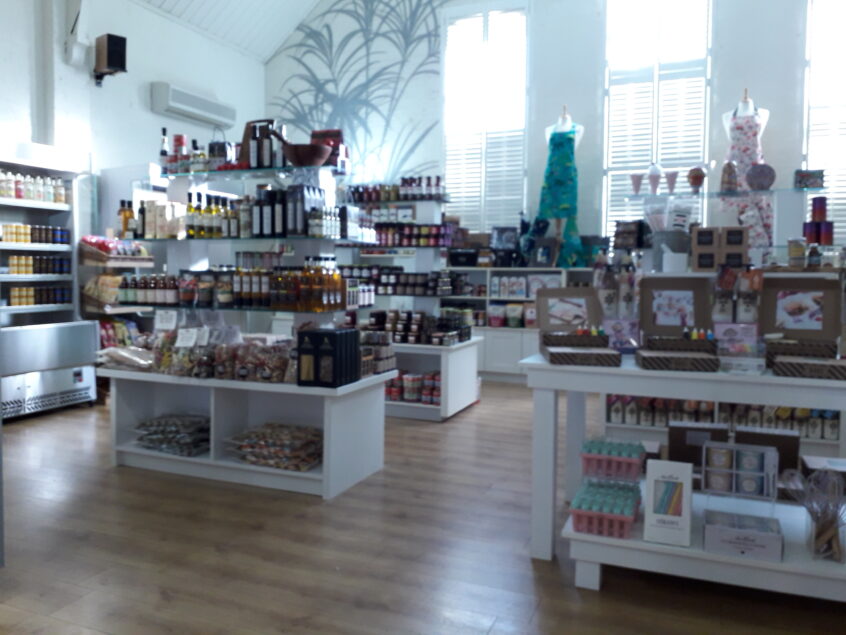 Following the launch of the Food Hall at Hamptons last year, owners Andy Bradshaw and Peter Knowles have used the lockdown time since Christmas to increase and enhance their food offering.
The area devoted to food upstairs at the Ludlow Lane store has now significantly increased to allow the introduction of new product categories. Andy said; "There was such an amazing reaction to the launch of the Food Hall last year, that we decided to offer our customers even more choice by giving more space to our collection of artisan foods."
The big challenge for Andy and Peter was how to create more space for the Food Hall without detracting from the rest of the store and reducing the choice of other products.
Peter explained: "After considering all the options we decided to incorporate our office and store room into the main shop area." Lockdown provided Andy and Peter with the perfect opportunity to undertake what turned out to be quite a radical project.
In addition to creating more space for the Food Hall the project has also created additional space for new kitchen and dining products, home interiors and fashion accessories. With new lighting and flooring throughout, the whole of the upstairs at Hamptons has been transformed into a light and airy space that's filled with an amazing selection of products.
Here are some of the products that'll be available:
World foods
Cured and smoke meats and fish
Chilled ready meals including vegetarian and vegan
Butter, cream, milk, yoghurt and eggs
Fablas Ice Cream
Pasta and Rice
Cakes, cookies, biscuits and shortbread
Savoury biscuits and crackers
Chocolate and confectionery
Oils, dressings, sauces and condiments
Chutneys, relishes and pickles
Marmalades, preserves and nut butters
Baking ingredients and baking kits
Artisan gins and bottled beers
Handmade lemonades, ginger beers and soft drinks
Gift hampers