The Crêpe Escape celebrates four years in business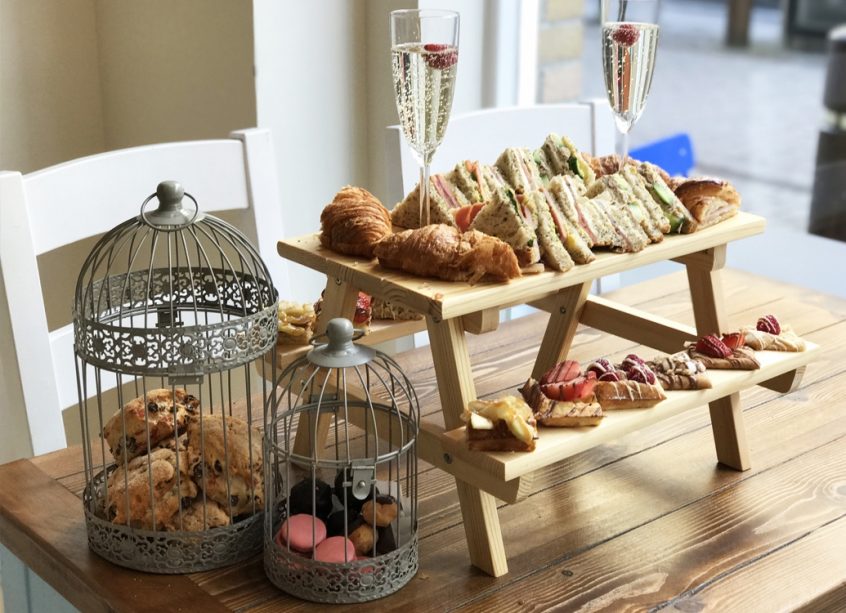 Glebe Street's Crêpe Escape celebrates their fourth birthday this weekend, and Alison shared this message on Facebook:
Today is our 4th Birthday and what a 4 years it has been! Never would I have thought we would have spent it closed in the middle of a pandemic. There have been some amazing highs and some extreme lows and it has been exhausting, hard work, stressful, fun, joyful and wonderful all at the same time. It has been an amazing ride. The team I have are just brilliant and their hard work and dedication is second to none. I couldn't have done it without them and I am so proud of what we have achieved so to them I thank you. Mostly though I want to thank you, our customers we wouldn't be here without you. Thank you for the laughter, the fun the happiness, the beautiful celebrations, fhe weddings, the baby showers the birthdays the festivals to name but a few. Meeting you all has been great, and watching many of your wonderful children grow up has been a boy. Meeting new babies, family parties, celebrations it has all just been so special. I feel we have a lovely little community rather that just a cafe and for that I thank you from the bottom of my heart. We miss being part of all this at the moment and just hope we will still be hear in another 4 years. Thank you so so much and please keep supporting us in these strange and difficult times. You don't kn p how much it means to us.
They are currently also raising £500 to provide treat boxes for the frontline staff working in the COVID-19 wards of our local hospitals via a JustGiving page. Alison says:
"During these unprecedented times with the world pandemic outbreak of Coronavirus, our frontline staff, and in particular the NHS staff are working tirelessly to save lives. They are risking their own lives to save others and working in very extreme conditions. We have so much respect for them, whilst being frightened themselves, they are looking after patients who are alone and very scared. We just feel so helpless and want to do our bit.
"We want to give something back to these real life superheros. The Crepe Escape is a family run, community led business and we want to say a huge thank you to these amazing people who work and live around us. We will deliver treat boxes to hospitals for frontline NHS staff on their working shifts to brighten up their days. The treat boxes will have mini afternoon teas, or grazing boxes, with some essential refreshments to help them through the day. We will co-ordinate, arrange deliveries, donate our time and donate as far as we can, will provide treats/ essentials for free but would like your help to support us with any donations, no matter how small. Rest assured, any donations we receive will be spent directly on treats for NHS staff."
To make your donation, please visit the JustGiving page here.