The Cream Of Cardiff's Drag, Burlesque and Circus Artists Join Forces To Stage XXXmas Carol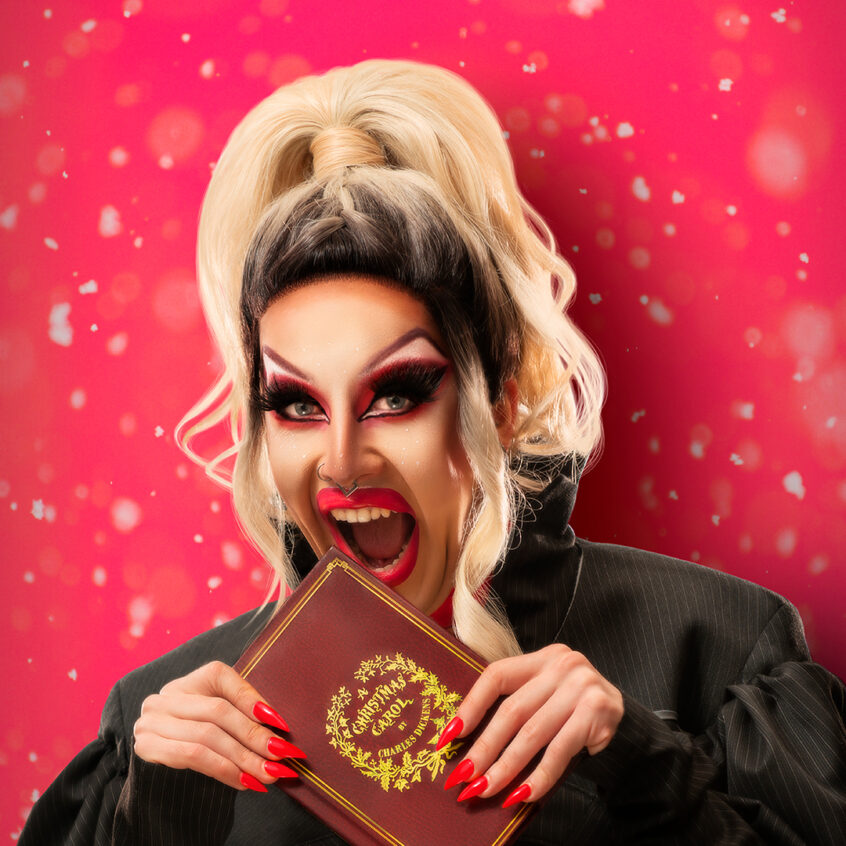 This Christmas, Wales Millennium Centre and Cardiff-based Big Loop are joining forces to stage a raucous anti-panto; joyous and outrageous but with a compassionate look at how different people feel about the festive season. XXXmas Carol will see some of the city's most talented drag, burlesque and circus artists performing their brand new take on Charles Dickens' Christmas classic, 8-30 December 2021.
Directed by Big Loop's Duncan Hallis, the cast – with whom Duncan is devising the show – include drag artist Polly Amorous, bellydancer Rahim El Habachi, burlesque performer Foo Foo LaBelle, circus aerialists Bunmi Odumosu and Eric McGill and pianist Geraint Owen.
This ragbag of local talent will put their own, eccentric twist on an old favourite, in the final Wales Millennium Centre co-production of 2021. Announcing the show, Programming Producer Peter Darney said, "Many of us look forward to this time of year, often returning to familiar stories for comfort. But the truth is Christmas means different things to different people – and they don't come more different than this wonderful cast of Cardiff cabaret heroes, who guarantee a warm welcome to all."
XXXMAS CAROL
A Wales Millennium Centre and Big Loop Production
8 – 30 December 2021, 8.30pm
Wolfson Studio, Wales Millennium Centre
Tickets: £15, £12 conc
www.wmc.org.uk/xxxmas-carol
Age restriction: 18+