Spring it on! Spring 2019 issue of Penarth View launched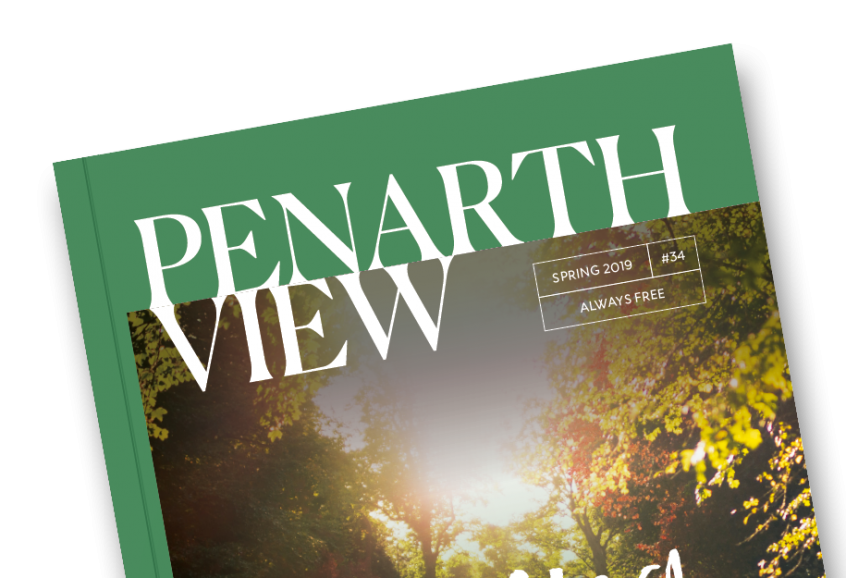 "The best six doctors anywhere, and no one can deny it, are sunshine, water, rest, fresh air, exercise and diet."
The words of Wayne Fields have struck a chord with us at Penarth View. Our Health and Wellbeing themed issue this spring is full of features, written and created, to start the season off the right way!
With the help of our wonderful sponsors, we've packed even more content for you to read, from nutrition and fitness, to getting a kick-start on the spring cleaning—pass us the marigolds!
So what's happening this year?! Well, we've introduced exciting new influencers, who have written some amazing content and expert advice. Find out more about them and their passions on page 3.
We're also excited to welcome our new content sponsors, local Specsavers branches, Chalkhouse Kitchens, Oscar Pet Foods and Refresh Skin Clinic, along with our existing sponsors, Rowley's of Penarth and Little Fizz, allowing us to create more content than ever.
We're always looking to shout about the great things that go on in Penarth and beyond, so if you have a story, event or business you'd like to promote, please let us know!
Keep your copy of Penarth View close to hand to find out what events are happening this spring, and remember to use the wonderful businesses who advertise with us. Don't forget to mention Penarth View too! You can pick up your copy of Penarth View at Penarth town centre independents, if you're not lucky enough to be on our regular distribution map. Alternatively, why not sign up for our special subscription service here, to guarantee delivery of your issue through your door.
Now, allow yourself to turn the world off and relax!