Spend an Evening in the Company of Crime Fiction Royalty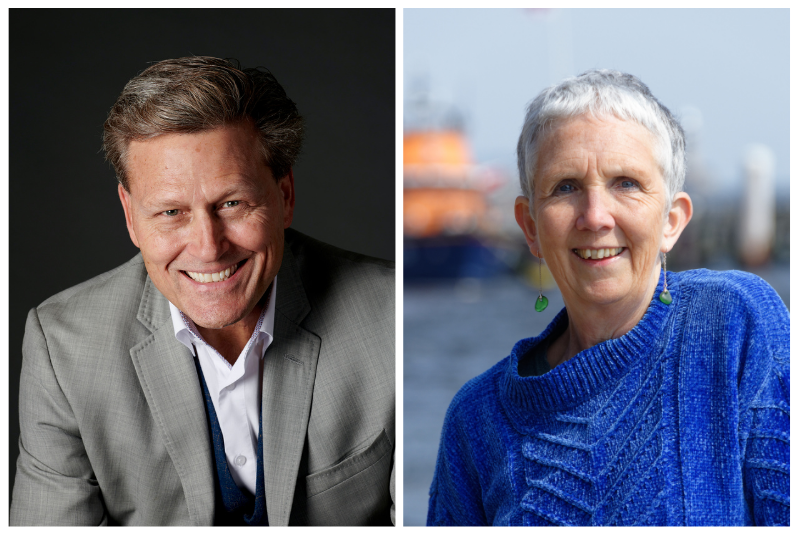 They have each sold millions of copies of their books worldwide and now Ann Cleeves and David Baldacci are joining Griffin Books for their latest must-see virtual event.
International bestseller, Ann Cleeves, returns to the smash-hit Vera Stanhope series with her latest book, The Darkest Evening, a classic country house mystery with a contemporary twist. Daylight is the gripping follow up to Long Road to Mercy and A Minute to Midnight featuring Special Agent Atlee Pine from one of the world's bestselling thriller writers, David Baldacci. Join these two masters of their craft on Tuesday 24 November at 8.00 pm. They will be interviewed by Barry Forshaw, author of Crime Fiction: A Reader's Guide and British Crime Writing: An Encyclopedia, before taking questions from the audience.
Griffin Books will bring its 2020 events programme to a close on Thursday 26 November with the official online book launch for local author Sam Hurcom's new novel, Letters from the Dead. This atmospheric gothic crime story is the sequel to Sam's debut novel A Shadow on the Lens, which was set in Dinas Powys.
Events take place over Zoom video call and give attendees the unique opportunity to chat to their favourite authors 'face-to-face'.
To find out more and book tickets, visit: www.ticketsource.co.uk/griffinbooks or contact the shop on 029 2070 6455 or email info@griffinbooks.co.uk