Snowdrop Festival welcomes the first signs of spring in Glamorgan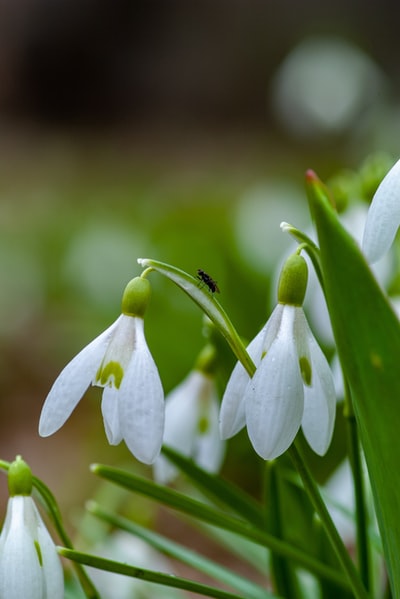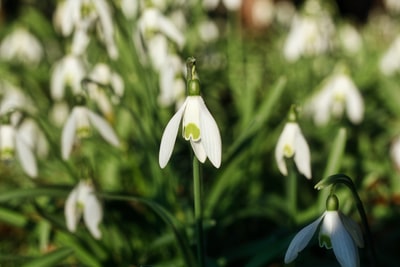 Shake off the winter and welcome the first signs of spring with the National Garden Scheme Snowdrop Festival. These glorious harbingers of the wonderful life of gardens to come can be viewed in over 100 National Garden Scheme gardens throughout England and Wales during January, February and March.
On a wintry day there is nothing better than visiting a garden teeming with one of the earliest flowering plants of the year –and the National Garden Scheme's fourth annual Snowdrop Festival welcomes the first signs of spring.
Whether you enjoy carpets of naturalised white in woodlands, meticulously grown rare varieties of snowdrops or gardens boasting a colourful mix of snowdrops, hellebores and other early spring flowers – there is something for galanthophiles and garden enthusiasts alike throughout January and February.
George Plumptre, Chief Executive of The National Garden Scheme, says:
"Over the last few years the National Garden Scheme's Snowdrop Festival has attracted tens of thousands of visitors to gardens throughout January and February. But garden visiting at this time of year isn't just for galanthophiles who are looking to discover a rare variety of snowdrop in gardens they may never otherwise find.  Snowdrops are the perfect antidote to the winter blues and spending the afternoon at one of our Snowdrop Festival gardens is the ideal opportunity to get outside and enjoy some spectacular scenes at an otherwise gloomy time of year."
NGS Open Garden at 164 Redlands Road Penarth
Open Saturday 13th July and Sunday 14th July from 09:00 – 18:00Â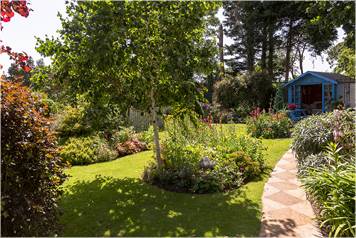 This is the first time that this garden is open in support of the National Garden Scheme (NGS) and it is great example of a large urban garden. It is an unexpected delight when you come through side gate off the main road. There is an explosion of colour and a lot to explore. The garden was never designed but evolved over time through the passion of the garden owners for colour, flowers and a bargain in the plant sales. The flower beds have engulfed the lawn to accommodate the growing collection of plants. The garden is divided up into individual spaces packed with great ideas to be inspired by and get lost in for a moment. You don't need lots of money to produce a stunning garden, just enthusiasm and love. The garden owners are excited to share with you their urban oasis with veg plot, pond, summerhouse and loads of varied planting. There is something for everyone and it is a real treat. Admission:  Adults: £4.50 Children: Free Please visit www.ngs.org.uk for more information and for directionsIf you miss this weekend's open the garden is also open by arrangement throughout July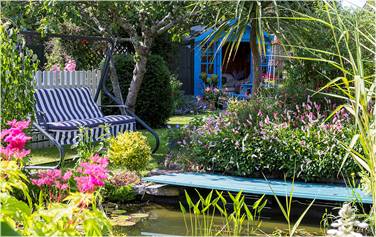 Snowdrop garden highlights in Glamorgan include:
Slade opening on the 16th February and the 23rd February 2020
Southerndown, The Vale of Glamorgan
Hidden away Slade garden is an unexpected jewel to discover next to the sea with views overlooking the Bristol Channel. The garden tumbles down a valley protected by a belt of woodland. In front of the house are delightful formal areas, a rose and clematis pergola and herbaceous borders. From terraced lawns great sweeps of grass stretch down the hill enlivened by spring bulbs and fritillaries.
Garden highlights include Snowdrops, Hellebores, Hermodactylus Tuberosa – Black Widow Iris. The visit makes for a good walk and wonderful views across the Bristol Channel with partial access with wheelchairs. A great day out for the family with the garden leading to the beach and hot mugs of soup served.
Adult: £5.00 entry
Children : Free
Slade
Southerndown
The Vale of Glamorgan
CF32 0RP

M4 J35 Follow A473 to Bridgend. Take B4265 to St. Brides Major. Turn Right in St. Brides Major for Southerndown, then follow yellow NGS signs.
The snowdrop gardens attract high visitor numbers; the uncomplicated visitor experience – often accompanied by a warming bowl of soup or hot drinks – fresh air and the beautiful, faithful first signs of spring are a reminder of the changing seasons and the promise of what's to come.
To find your perfect snowdrop garden, visit ngs.org.uk/snowdrops or download the National Garden Scheme app.
A selection of hi-res snowdrop images are available here – please use the photographer's credit at all times and only use in association with the National Garden Scheme Snowdrop Festivalhttp://bit.ly/NGSSnowdropFestival
Snowdrop Festival Facts
– 115 gardens are opening for the National Garden Scheme Snowdrop Festival in 2020
– Among the gardens opening a few are owned by snowdrop experts including: Higher Cerubeer, Devon; Knowle Hill Farm, Kent; Pembury House, East Sussex
About National Garden Scheme
The National Garden Scheme gives visitors unique access to over 3,600 exceptional private gardens in England and Wales, and raises impressive amounts of money for nursing and health charities through admissions, teas and cake.
Thanks to the generosity of garden owners, volunteers and visitors we have donated a total of £58 million to nursing and health charities. Founded in 1927 to support district nurses, we are now the most significant charitable funder of nursing in the UK and our beneficiaries include Macmillan Cancer Support, Marie Curie, Hospice UK and The Queen's Nursing Institute.
The National Garden Scheme doesn't just open beautiful gardens for charity – we are passionate about the physical and mental health benefits of gardens too. We fund projects which promote gardens and gardening as therapy, and in 2017, we launched our annual Gardens and Health Week to raise awareness of the topic.
To find your perfect garden, visit ngs.org.uk, download the National Garden Scheme app or purchase the National Garden Scheme's Garden Visitor's Handbook, which is published annually and available via ngs.org.uk/shop and at all good book retailers.