Post-lockdown Beach Clean Takes Place in Penarth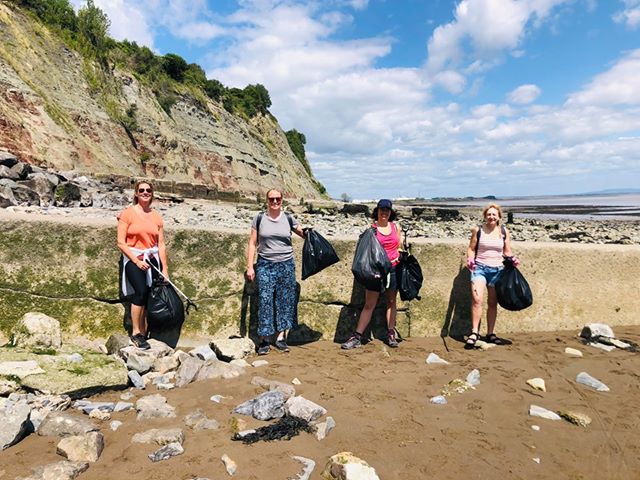 A beach clean, organised by two local residents Kath Fisher and Sue Reilly, took place over the weekend, one of the first ones since lockdown restrictions eased. They were both joined by more volunteers from the Penarth Helping Hands Facebook group: Ellie, Martha, Rebecca, Mandy, Sue, Rosa, Hilary and Eve.
Kath is a well-known member of the RNLI Penarth Lifeboat Station, and her knowledge of the local tides and beach geography was invaluable to help choose a place and a time for the beach clean to take place, to make sure all volunteers were kept safe.
The Esplanade has seen a flurry of businesses opening or re-opening over the past few months, including Coffi Co, Pickford's, Romeo's, Beachcliff Fish & Chips, as well as a new takeaway drinks kiosk where Crazy Café used to be. Naturally, people will want to try out these new places, but Kath says there wasn't as much litter as she was expecting.
She says: "lockdown easing has caused an increase in litter, as people do congregate at the seafront and have takeaway food and drinks. It could be seen as a nuisance, but people have few places to go at the moment, so it is understandable. There actually wasn't as much rubbish as we were expecting."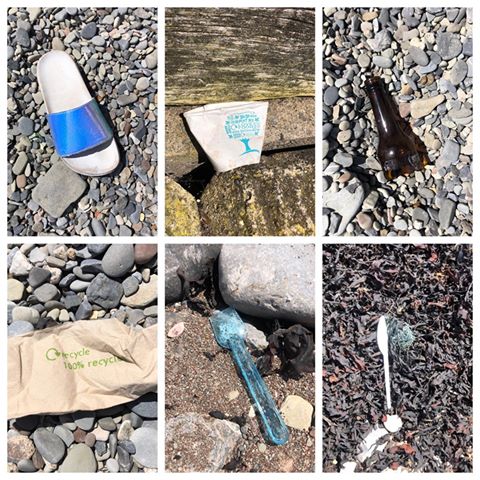 In what was another positive step, about half of the consumables litter was either biodegradable or wooden, so some progress has been made in reducing plastic, even though this litter hadn't managed to find its way into a bin.
The beach clean will be a regular thing, and people are urged to join Helping Hands Penarth on Facebook if they'd like to volunteer their time.