Penarth View Christmas Gift Guide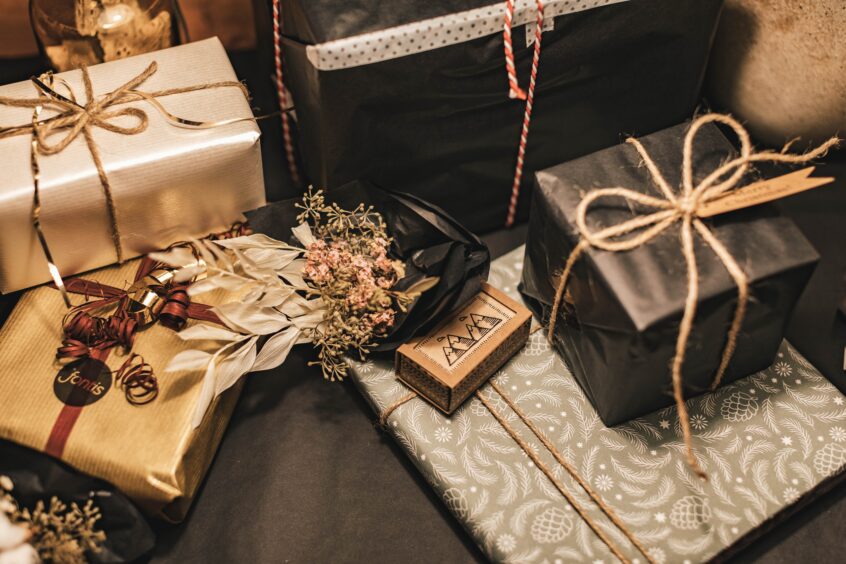 Every Christmas we have our beloved Christmas Gift Guide, jam-packed with great gifts for everyone. If you're having trouble finding the perfect gift, then look no further than our 2021 Christmas Gift Guide from your local independent businesses.
ener-chi
Caudalie Gift Set – £26.00
Fabulous skin care sets to suit all skin types. Our skin care specialists will be happy to advise in tailor-made skin care gifts. Give the gift of great skin care from ener-chi.co.uk
Call 02920707346
Apothecary64
Winter Gift Set – £43.00
A welcome return to this best-selling festive classic. Bright orange, fresh pine, with spicy cinnamon and warming clove and ginger. A winning combination that captures the spirit of the season. The Winter Gift Set includes a candle and diffuser beautifully presented in a gift box. Made locally in Penarth.
Call 02922803185
Available to buy in store and online
Glass By Design
Artisan Gifts
Gorgeous artisan gifts made by Welsh makers, with all glassware made in Penarth, including this stained glass cuckoo clock ( £123) and this Welsh-tapestry-inspired fused glass dish (£230).
Call 02920705317
Beauty Box
Pamper Vouchers
Pamper friends and family with Penarth's local beauty experts. New for 2021: Share the gift of a couples massage at Beauty Box.
Call 02920709344
Prints Doodle UK
Eco-Friendly Christmas Cards – from £3.50
Fun mix-and-match Christmas card multi-packs, Classy (and sometimes a bit sweary) cards, prints and gift wrap for any occasion, all designed in Penarth. Printed using water-based inks on paper for sustainable sources.
Buy online from thus local business at http://www.printsdoodleuk.store
Free UK shipping!
Pro Health and Nutrition
Amour Natural Wood-Effect Electric diffuser – £42.00
Attractive wood-effect essential oil diffuser with a timer function and long diffuse time.
Call 07515539140
Shroot
Greens & Greetings – £6.99
An eco-friendly Christmas card and plant pot in one. It contains everything needed to grow delicious micro green veggies right inside the 'card'. Happy birthday and other designs also available. UK-wide delivery.
Buy online from this local business at www.shroot.co.uk
Shore Penarth:
Turtle Water Bottle – £23.99
Keeps content hot or cold for 12 hours. BPA free and made from stainless steel. 500ml capacity.
02921321818
Boo Brolly
Children's Colour Changing Umbrella – £13.95
Making rainy days a bit more magical with umbrellas that burst into colour when rain falls. Choose from 'Paper Animals', 'I Need More Space' and 'Little Fluffy Clouds'. Adult umbrellas also available.
Buy online from this local business at www.boobrolly.co.uk
Danzii Jewellery
Margot Bracelet – £45.00
Handmade with freshwater pearls and 925 sterling silver.
Buy online from this local business at www.danziijewellery.com
Anne Morgan Jewellery
Moon Dot Pearl Drop Earrings – £110.00
Textured recycled silver dot earring with 22ct gold plating and white pearls.
02920711036
Treat Pontcanna
Selection of Chocolates – £11.00
A delicious selection of handmade chocolates from our cabinet. Different box sizes available.
02920359473
Instagram: @treatpontcanna
Hamptons:
St Eval Orange and Cinnamon Diffuser – £28.99
Steadily release the relaxing scent of orange and cinnamon into your home- a warm, tangy fragrance with hints of spice.
02920705391
Gifts At No.9
Make Your Own Gin Kits £29.99 – £34.99
Perfect for gin lovers. Make your own gin with these kits from Gin Etc. Choose your botanicals, infuse with vodka, and sit back with the perfect G&T!
02920702460
Facebook: https://www.facebook.com/Giftsno.9
Sloane Home
Hampers – from £25.00
Awarded best in Luxury Gift Hampers in the UK, handmade in Wales with local ingredients. From fruit spirit infusions and exquisite foodie treats, to bath, body, and home fragrance products in our unique scents.
Buy online from this local business at www.sloanehome.co.uk
Puravida
Dryrobe – from £85.00
Fantastic waterproof change robes, great for all-weather protection for sports, watching the kids, walking the dog and changing underneath for that outdoor sea swim!
02920711946
Hensol Castle Distillery
Gin Making Experience – £95pp
Immerse yourself in the history of gin at Hensol Castle. Create, bottle and label your very own 70cl bottle of gin, exactly the way you like it.
https://www.hensolcastledistillery.com/gin-experiences/gin-making-experience/