Penarth Mayor joins Morel Court for New Year's Day Dip Fundraiser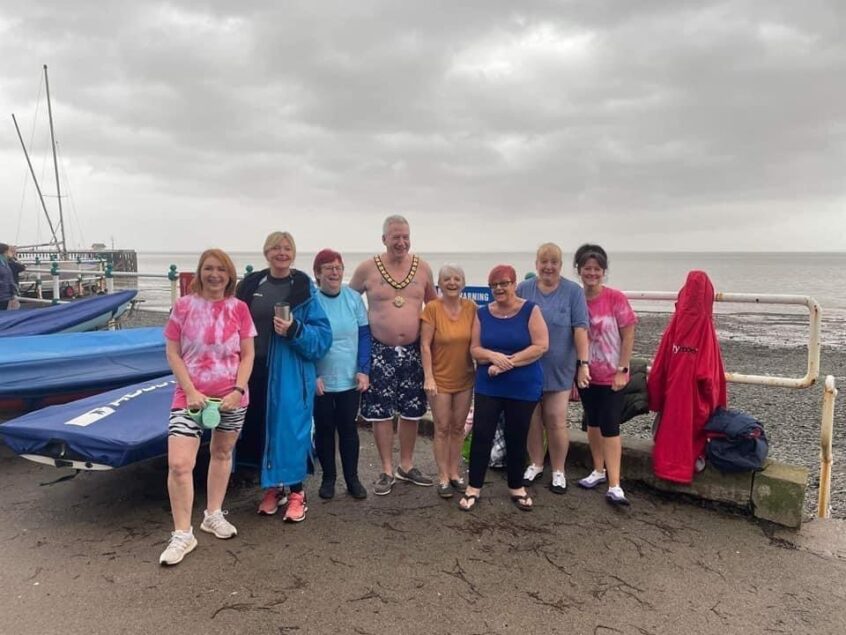 Penarth's Mayor, Cllr Ian Buckley, joined MHA Morel Court on the 1st January for a chilly New Years dip- in a bid to raise funds for residents to 'live later life well'.
The nursing home, situated on Raisdale Road in Penarth, offers 36 places for residential care. Having already reached their target of £1000, the fundraising page is still open for those who wish to make a donation.

Accompanied by his Wife, Sam, Cllr Buckley joined Suzanne, Hayley, Mandy, June, Linda, Kaysha, Faith, Carley, the Area Manager Kath and Fiona for the event.
Taking to Facebook, Cllr Buckley said: 'It may have been one of the warmest New Year's days on record but it certainly didn't feel like it!
I was very proud to be able to join the amazing staff at MHA Morel Court and help raise some money for a great local cause.
They have raised over £1000 so far and their Just Giving Page is still open for anyone wishing to support the staff at Morel Court'.

40 supports have raised a total of £1,065 so far, with people heading to the comment section of the Just Giving page to congratulate the achievement.
Virginia and Jake Bourne wrote: 'Congratulations all, an amazing achievement. Going above and beyond for the residents.'
Another read: 'Well done Kath and the whole Morel Court team! You are all much braver than me. Amazing effort!'
To make a donation, visit: https://www.justgiving.com/fundraising/hayley-lawrence14?utm_source=facebook&fbclid=IwAR1Qq28Hg4gB_BTO3wsQ_72COyuPP6R-ufyFxuQL0dVJxLrl0uhQ_pNYqzQ&fbclid=IwAR2nX1fBYs-EaGHKUJzT8hEee5dD6-OW2xwUlMBoTP9SZSY6wSM5pQ-clqM