"My Covid Experience" A Photographic Exhibition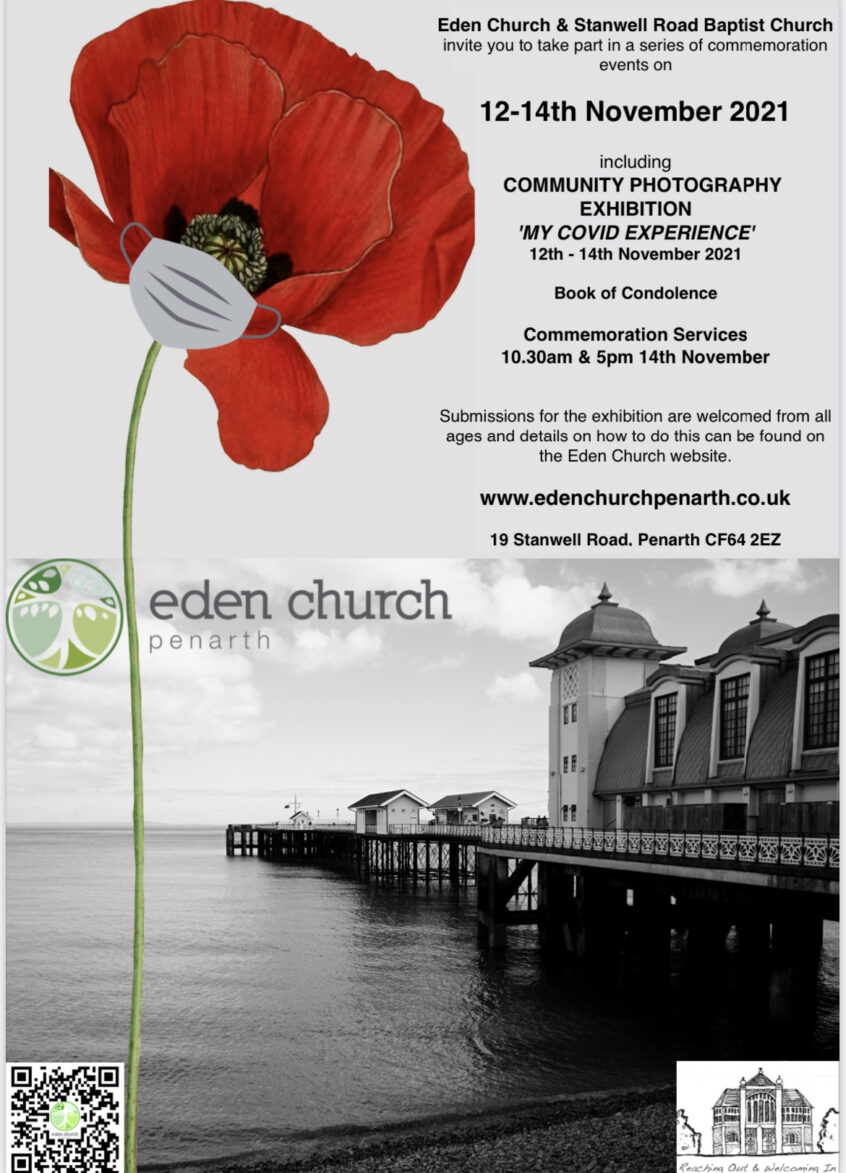 12th – 14th November 2021: Stanwell Church Community Hall
Opening reception 7.30pm Friday 12th November
To both commemorate some of the sad experiences of the time of Covid whilst at the same time looking ahead in celebration to a time of rebuilding and re-connecting, Eden Church and Stanwell Rd Baptist Church are opening the doors of their community hall for the opening of its Photographic Exhibition.
Over the weekend of 12th – 14th November a photo exhibition will be on display during these times:-
Friday ​​7.30pm (opening) – 9.30pm
Saturday ​10.30am – 4.30pm
Sunday ​10.30am – 3pm
The intention is to help people reflect on either of these emotions via the vehicle of photos sent in from the community in Penarth and district.
To find out more about having a look or sending your photo go to http://www.edenchurchpenarth.co.uk/portfolio/commemoration-weekend/
While you are sharing in others' lived experiences, why not have a cuppa and re connect with others. We will also have an area for quiet reflection and prayer, a book of condolence and commemorative services as well.