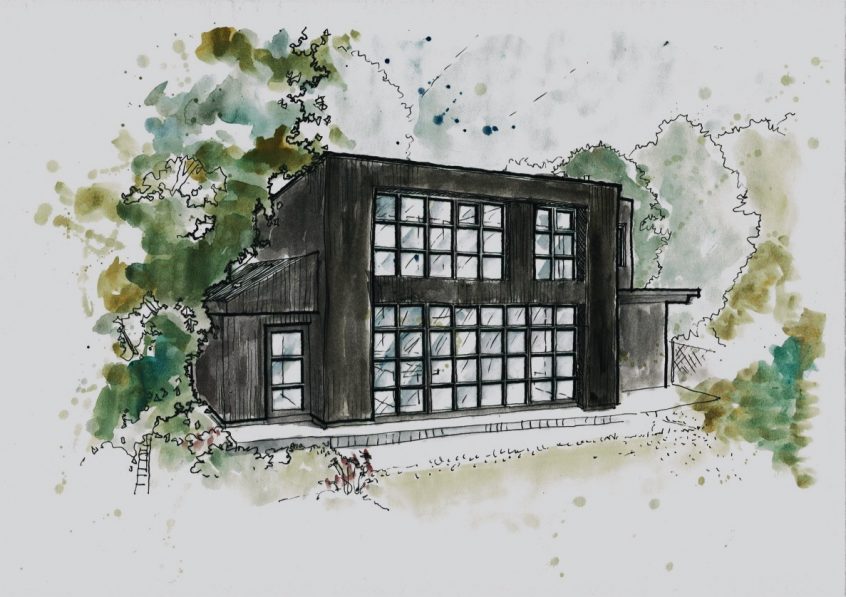 Miffy meets Reena Simon, PR guru and the lady behind Hygge for Home on Instagram, who gives us an insight into her ideas and discusses trends in the interiors world.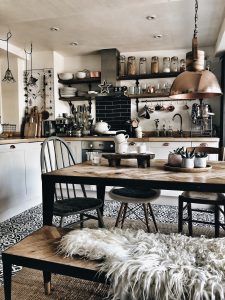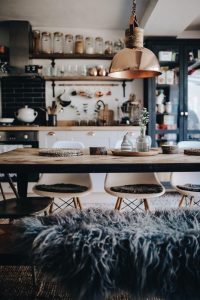 How do you know when interior design is 'good'?
I think interior design is quite subjective, but there are some fundamental things that help make some schemes more successful than others. The first is a good layout. The second is function. The space needs to have a purpose. And thirdly, flow in the scheme, by which I mean consistency in colour palette and materials. Good interior design is the same as good fashion. Ill-fitting furniture or colours that don't compliment each other won't work. Also think about scale. Things need to be in proportion for the size of the room. Over-sized TVS which overwhelm a room and dominate the space are a big-bear.
Many of our readers will know you from Hygge for Home, what do you think the future holds for the hygge way of life?
I think with the pressures and demands of modern day life people are going to continue to have higher expectations about what they want from their homes. They are a place of sanctuary, where people feel safe. The economic climate is also shifting out way of life to be more content with the little things. I definitely think this is true for those who have children and it is not as easy to be on the go all of the time. I am definitely hugely inspired by Denmark, one of the happiest countries in the world, and love to implement their way of life with my own family. I would love to see hygge become ingrained in British culture, and that includes flexible working and equal opportunities, right through to the next generations appreciating simple pleasures and enjoying the outdoors.
How do you combine the modern need for space and storage with the cosy lifestyle of hygge?
I have had this conversation many times on Instagram, and I still don't know how to label this. I'm either a maximalist nor a minimalist. I'm somewhere in the middle. Open-plan living doesn't lend itself to being cosy. However, there are things you can do to create cosiness. Think about the vessels you want to use for storage. I like to mix and match built-in storage with freestanding. I like to store things in tactile and natural items like rattan baskets rather than plastic tubs. I have really oversized seagrass tray that I keep the little ladies' lego in. I also like to have things on display in the kitchen and opt for open storage and utensils in glass jars.
What are your top three tips for renovation project management?
One, make sure you have a personal recommendations for the builder you choose, or even have seen their work and had a conversation in private with their past customers.
Two, make sure you visit site every day, even if you have to go after work to check the builders' work. Honest mistakes can happen.
Three, make sure you check-in on your budget spreadsheet at least once a week to keep on track.
If there is an interior trend that you would bring back to life, what would it be?
Oh this is a tough one. I like to think I am not one for trends, but my past choices tell me differently. I do like timeless designs, so you definitely won't see a gold pineapple in my house- do you remember when they were all the range?! I am always researching things which appear to be trendy, but in fact have always been around and have only recently come down in price and become mainstream. For example, concrete and Crittal windows. A trend I wouldn't like to see come back- inflatable sofas. I had a blue one in my bedroom! Never again!
-Words by Penarth-based Interior designer, Miffy Shaw
I live in Penarth with my builder-husband Gareth, our daughter Frankie, and Tugboat, our French Bulldog! I have a passion for property and am obsessed with interiors. I am now a partner with online estate agent Mr & Mrs Clarke.
Want to find out more? Why not check out Miffy and Reena social medias and other platforms!
Miffy-
Facebook: @miffyshawinteriors
Instagram: @miffyshaw
Reena Simon-
Website: hyggeforhome.com
Facebook: @hyggeforhome
Instagram: @hygge_for_home