Miffy Meets Emily Davies from Key Home Staging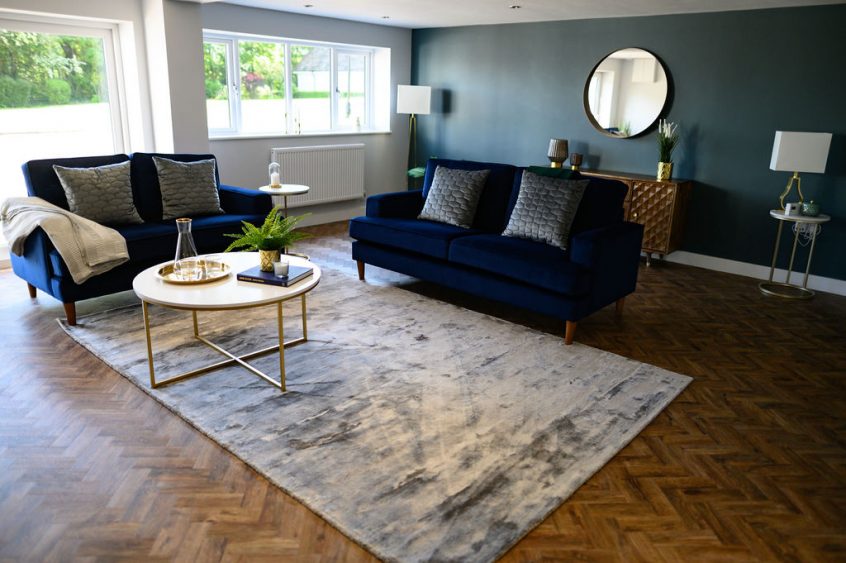 Interview by Miffy Shaw and Emily Davies.
Photography by Sian Owen 
The concept of home staging has grown traction over recent years with property owners who wish to sell or rent their properties. Adopting the concept has proven to not only achieve a sale or rental agreement quickly but also unlock the potential to increase the value of your property. I met the exuberant Emily Davies, owner of Key Home Staging, to find out how she is leading the way and asked her for some tips on staging your home to impress.
 
What gave you the idea to start Key Home Staging?
I've always had a passion for property and interior staging. I want to help homeowners present their homes for the sales and rentals market in a way that achieves a quick and painless sale. Key Home Staging for me is for anyone in need of help, advice and home staging services, whether that's a report that details steps to help improve the look and feel of a space, or a complete start to finish staging service with no hassle. 
When did you first become interested in interior staging?
From a young age I used to re-arrange my bedroom furniture and items on my shelves. I bought my first home when I was 19 which allowed me to do what I love. Being around a lot of show homes with my mum working in sales sparked a knack of making a space feel warm, welcoming and give a great first impression. I just love the different ways you can be pulled when it comes to putting your stamp on a space! I remember dragging my nan around all the DIY stores getting wallpaper samples and cutting up my mum's House Beautiful magazine and making mood boards – sometimes before she had the chance to read it!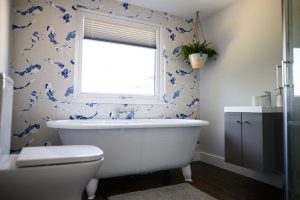 What's the first thing you do when you get a new client or project?
Jump up and down! It's always exciting getting a new client. For me, it's really important to get to know my clients, especially if they're living in the home they're putting up for sale. If the house is already on the market I also like to find out the feedback from estate agents to see if there are any specific areas that need attention. I think it's important to discuss how the client's home should now be seen as an investment rather than a home to allow them to move onto the next chapter of their life – this is key to selling quickly and getting the best return! I want to make the experience as stress-free as possible.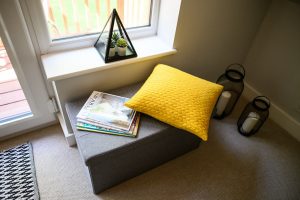 Where/who do you get your inspiration from?
Instagram and Pinterest are big ones for me! I've lost hours getting inspiration, from minimal spaces to full-on plant jungles. Each time I see something wonderful I want to try and replicate it. Magazines are also great, I love the smell and feel of a good print – it reminds me of my childhood mood boards! But my mum is No 1, she was always making sure our home looked perfect. She'd often be hanging wallpaper and moving furniture around. She once whitewashed pretty much every piece of furniture in the house when it was on trend.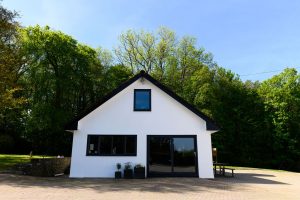 Do you have a top tip for people who are thinking of selling their home?
Contact Key Home Staging *laughs*! When you've made the decision to sell or rent your home, the focus needs to shift towards seeing your property as an investment instead of a home. Staging professionals like myself can help point you in the right direction even if you have a small budget to help you throughout the whole process. It's all about taking a step back and seeing the space with a fresh pair of eyes. Your potential purchasers want to see a clean, tidy and beautifully presented home inside and out. Key Home Staging can help you achieve this.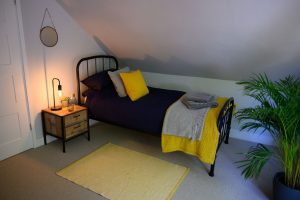 Is there one home from your childhood that you have fond memories of?
Yes! The Art Deco house on Penarth Clifftops. Unfortunately, it's recently been demolished but the developers have promised to replicate the original design so that makes me very happy. A family friend used to live there. I spent a lot of time there as a child. I remember when the red high gloss kitchen was installed. The design was very futuristic back then!  Now, most new builds have a gloss kitchen. I love the shape and detail of the Art Deco features – And who wouldn't want to live in that great location!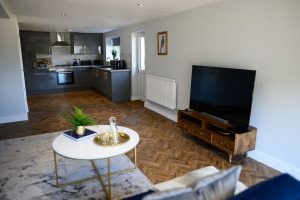 How would you describe your own personal style?
My husband calls it 40 shades of Grey. I love natural elements in any home so wood, plants and neutral colours with muted greys are the general themes I've adopted so far. We've just finished decorating my 2-year-old son's room and we kept the old tongue and grove in his room, painting it in emerald green and terracotta colours as a base for his jungle themed room. Now we've added in the last bits and bobs it's looking great!  We're still in the middle of renovating our home and will be for many years *laughs* as I'm too busy creating beautiful spaces for my clients. I'm really enjoying being pulled in by different themes and variations!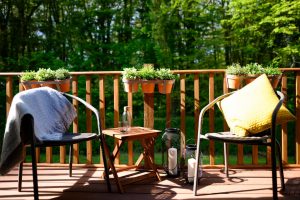 Who would you love to work with?
You Miffy! After meeting you at the recent Warrior Women event, being the WINNER of Best House in Town and following you on social media, I'd love the opportunity to work with you to stage a home. We also have a shared love of using wood!
What's next for Key Home Staging?
I'd really like to build a portfolio of clients that I can help, both in sales and rentals. I'm looking to build on the stock items that I know really work in a space and promoting my brand further, which has really come to shape over the past 6 months. I'm also really excited to be working with local estate agents in the area!
How can people find out more about you?

Take a look at my website www.keyhomestaging.co.uk or drop me an email on hello@keyhomestaging.co.uk or give me a call on 07495 683 398!