Locally bought is bought with thought! Penarth Independent businesses encourage local customers to give their loved ones a gift that keeps on giving this Christmas.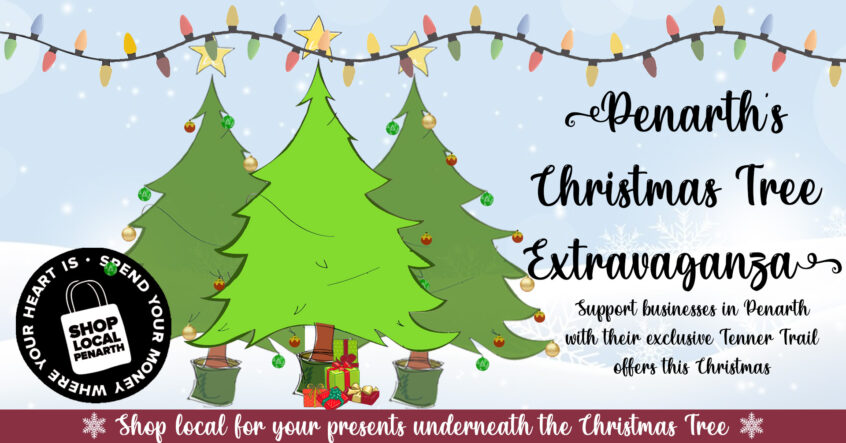 Shop local for the gifts underneath your Christmas tree this year
Independent traders in Penarth are encouraging residents to shop local this Christmas with the launch of this year's festive Tenner Trail.
Penarth Business Group has announced a new Christmas shopping initiative designed to highlight the diversity and value of what our high street has to offer.
The Tenner Trail – which runs from 20 November to 4 December – will see over 30 independent cafes, shops and businesses put on special £10 offers for customers over the fortnight-long celebration.
Tenner Trail is a way of highlighting independent shops in Penarth
Without the support of local-residents and visitors to Penarth, many independent businesses would not have survived such a difficult year. Not only is the Tenner Trail a way of highlighting the independent shops and businesses that make our town and high street unique – whilst also giving shoppers the chance to pick up some fabulous gifts, food and drink – it is also an opportunity for traders to say thank you for that vital support.
A full list of participating businesses can be seen below, or at this link here: https://penarthbusinessgroup.com. There is a great selection of gift, food and drink, and experience offers ready for you. Look out for the Tenner Trail posters in each participating business to find out what their £10 offer is.
New for 2022: buy Tenner Trail offers online
Thank you to the collaboration between Penarth Business Group and ShopAppy in Penarth, the public will also be able to purchase Tenner Trail offers online. The products will only be available for purchase from 20 November to 4 December, and the link to purchase any Tenner Trail offer online is: https://shopappy.com/penarth/catalogsearch/result/?q=tenner+trail. This will give people the convenience of shopping online with the conscience that they are still supporting the local economy.
Angelia Hall, chair of the Penarth Business Group and co-owner of Glass by Design, said:
"Penarth locals have been incredibly supportive over the last year. They have really appreciated the shop local message, and have understood that their local traders really need them. It's great that Penarth's independent traders have come together to say a very big 'Thank You!' by putting on these special £10 offers. There is such a lovely feeling of us all coming together as a community, which in turn can only enhance and strengthen our town."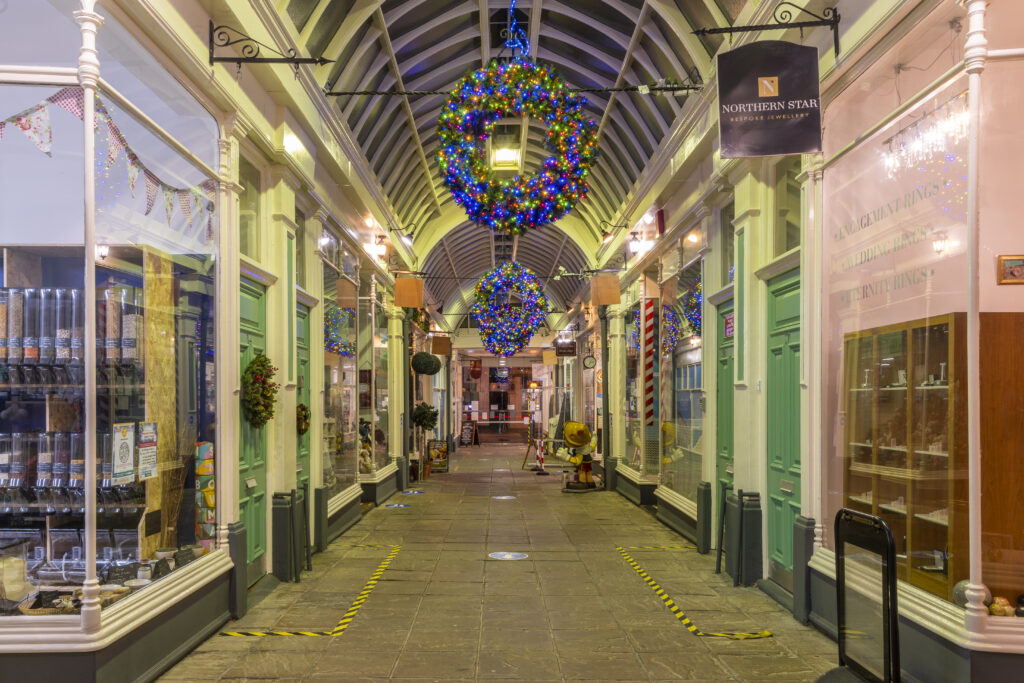 Full list of offers
| | |
| --- | --- |
| Business | Offer |
| The Bike Shop | Set of Bike Lights |
| Bar 44 | Extra Virgin Olive Oil |
| Artisans Corner | Miniature Bottle gifts (Measuring 6.5cms x 3cms) by Sandra James / 8″ x 10″ Animal Print by Guy Wooles |
| Apothecary 64 | 2 x Car Diffusers |
| Florist 64 | A Succulent in a pot |
| Zero Penarth | Choose 2 bottles of Faith in Nature's Body Wash and get a Zero Voucher for a free 400ml refill. |
| Rowley's the Jewellers | A Choice of Enamel Pins/ Pendant Necklaces |
| The Crepe Escape | Pancake & Prosecco |
| Penarth Music Centre | Guitar restring for £10.00 inc Rotosound strings |
| Foxy's | Christmas dinner with all the trimmings |
| Not Socks Again | 3 Coasters for £10 |
| Polka Dot Door | A range of candles and decorations all wrapped and ready to give |
| A B Snell & Son | 1 large & 1 small paint by numbers sets |
| Wilmores 1938 | 2 sausage or bacon (Veggie option) sandwich and coffee or tea |
| The Queen B | Bow detailed Checked gloves |
| The Queen B Goes Festive | Reindeer Feeder |
| Puravida | Any beanie or Cap for £10 |
| ener-chi | A trio of nourishing and protecting hand and nail creams by Caudalie |
| Griffin Books | Choose a hardback book from a selection of 10 great titles |
| The Deck | Coffee and cake for 2 |
| Lily Pad Florist | Dried Flower Bouquet |
| The Green Room | Pot Buddies |
| Glass By Design | Stained Glass Snowflake tree hanger / 5 x Penarth snowy scenes / Glass hand painted hangers / 2 x Bi-Lingual wooden keyrings / Glass Christmas hanger card |
| Keyif | Keyif Chicken Wings |
| Pickfords | Home made lamb Cawl, followed by sticky toffee pudding with ice cream |
| Beauty Box | Shape & Polish (Hand) |
| Victoria Tea Room | 2x Small welsh breakfasts with Welsh Brew Tea or Lavazza filter coffee £10 (9am – 11.45am Mon – Fri or 9am to 1pm Sat) or Coffee & cake offer 2 x Round cake with Welsh brew tea or Lavazza coffee with a free top up of tea or filter coffee (from 2pm – 5pm wednesday thursday & fridays). |
| Brutons The Bakers | Christmas Bag including choice of Christmas Tree Cake (Chocolate Brownie or Fruit), 6 pkt shortcrust mince pies, 4 pkt Chocolate log ends |
| Thompsons Butchers | 6 plain pork steaks/ 6 Rosemary & Garlic Pork Steaks |
| Funky Monkey | A cheerful and cosy Rockahula scarf, made from super soft yarn in a popcorn knit. Featuring a fleece lining and a fluffy pom pom at each end, you'll be snug all winter long! |
| Penarth Nutrition | Souvenir Rock Elephant or Floradix Iron and Vitamin Tablets or Yogi Tea (Ayurvedic Collection) |