Local Marie Curie fundraising group hits £200,000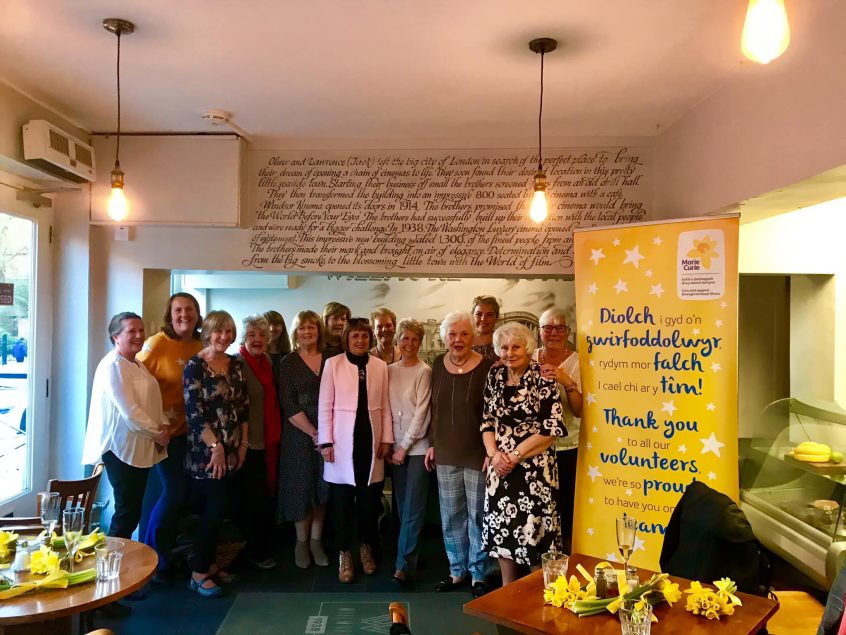 On 2 April 2019, a small gathering of diligent, dedicated and passionate volunteers, fundraisers and supporters gathered at Penarth's Willmore's 1938 café. Everyone was there to celebrate the local fundraising branch of Marie Curie successfully fundraising £200,000 over 16 years.
As well as offering practical information and emotional support for anyone affected by terminal illness, their nine UK hospices give round-the-clock, expert care and support to people living with a terminal illness – including day visitors. One such hospice is Holme Tower, on Bridgeman Road in Penarth.
The £200,000 raised means that 10,000 hours of specialist nursing care can be provided to people who have a terminal illness. However, it goes without saying that that sum of money can't be raised overnight, and requires hard work, dedication, and a little bit of fun along the way. We went along to the celebration and were amazed by some of the stories we heard. Here are just some of them below.
1000 knitted chicks, all hand-made, raising over £1000.
Hilary takes on the London Marathon this year, as well as the charity's self-initiated Vietnam Trek.
The 'Daffia Girls' posed for a naked calendar in 2015, raising over £5000, making it one of the most successful projects the fundraising group have run.
Two incredibly successful quizzes a year.
Penarth Tea Dance members donate twice a year.
Nerys Thomas, one of the group's longest serving members, having joined in 2003, is a force to be reckoned with. She has four treks under her belt to Morocco, the Grand Canyon. Vietnam and Kilimanjaro, a Penarth Bakeoff entry in 2018, as well as being one of the Daffia Girls in the naked calendar.
To find out more about the work the group do in Penarth, please visit the Marie Curie website, and if you'd like to join the fundraising group, please email Hannah Leckie.