Life in Lockdown: Shân Eastwood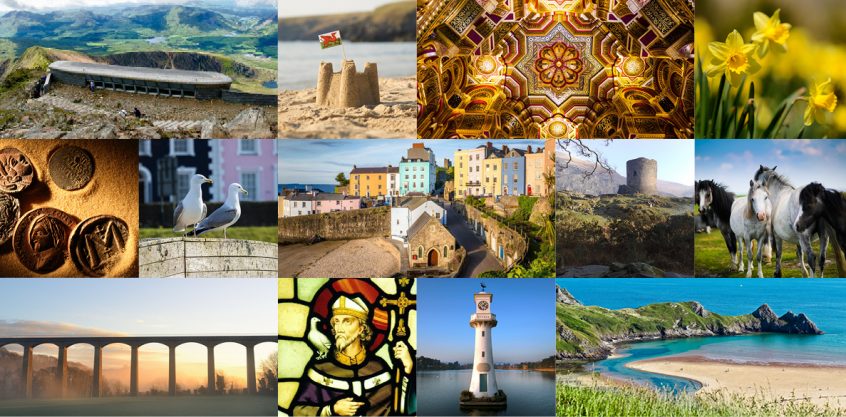 Shân set up her driver guiding business over eight years ago, for clients who enjoy the extra care of a quality service, as well as providing high-end tours for the American and European markets. 
She's been lucky enough to work for some great private clients and has enjoyed some fantastic experiences, from day trips to Henley and coasteering in Pembrokeshire, to night-sky tours and afternoon teas. 
Are you able to work right now?
I am working right now; I am running errands for the shielding and driving people to essential appointments. It's been wonderful to be able to help and welcome new local clients.
What were your initial thoughts, as you saw the virus take hold and lockdown restrictions come into force?
I was planning my hotels and booking activities, looking forward to a full season, welcoming old guests and new, looking forward to some great adventures. It was very hard talking to industry colleagues who had worked hard to build businesses and support staff – they were worried about me, and I was worried about them. But I also have loved ones who need to be shielded and they come first. 
Have you changed anything to keep your business going?
I have started again, the quality caring service has proved to be valued by local clients who need to be safe, I've adjusted my luxury glass-roofed tourer by adding a screen and a cleaning station, I've taken the middle row of seats out so guests can be socially distanced, I limit the bookings to accommodate cleaning, I wear PPE and can provide it to guests if needed. I also provide a shopping service. I'm developing packages for when the lockdown is relaxed. I'm enjoying the challenge of being creative and responding to my customers' needs so in that respect not much has changed.
How have your customers taken to those changes?
I think many guests are relieved to find a service that has taken such measures to protect them and then are they are pleasantly surprised to find it so accessible and friendly. Most bookings turn into conversations and guest's text, ring, or email to book.
Will those changes stay when lockdown restrictions are eased?
I think it's important to listen to advice and guidelines. I think for the foreseeable future, the primary focus is safety, but I do have some exciting ideas for when the restrictions are eased. But that's about adding tours and activities and not compromising on the hygiene and expectation.
Are there any positives to take away from the situation? Have you been able to tap into a new market, for example?
Being mindful of the devastation that the pandemic has caused, there has been an opportunity to reflect on the local market, build on the service already in place and create new packages that will excite customers when we all emerge from our lockdown. I think at the moment the cards are still in the air for a lot of people, and working dynamically and responding to the changes is key. I am looking forward to being able to reunite families and friends, be part of celebrations, and help create new experiences.  
Do you have any advice for other businesses who have yet to make a change? What would be your top three-pointers?
Keep thinking of all the possibilities.
Be open to change and just do it.
Remember all the lessons you learned when you built your business in the first place. If you did it before, you can do it again.
Find out more about Shân's services on her Facebook page here.
If you would like to feature in our 'Life in Lockdown' series, please send an email to editors@penarthview.co.uk.