Join your neighbours in a nationwide 'stay-at-home' party.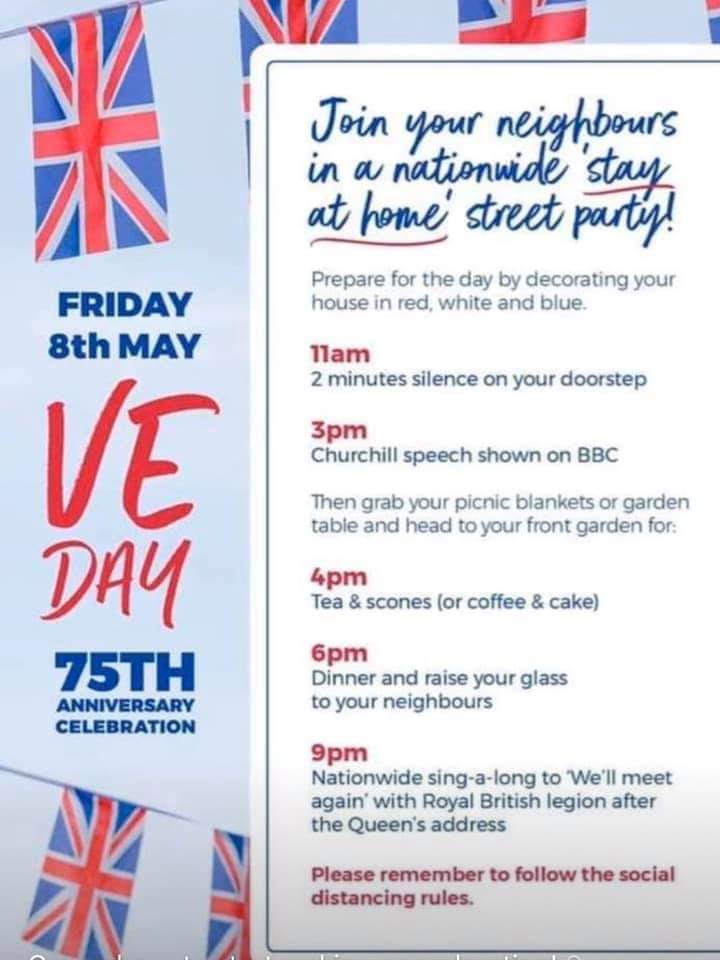 The idea behind a VE Day Stay At Home Street Party is that people can still celebrate the day with their neighbours whilst observing social distancing and staying at home.
FRIDAY 8th MAY VE DAY 75TH CELEBRATION
11am: 2 minutes silence on your doorstep
3pm: Churchill speech shown on TV, then grab your picnic blankets or garden table and head to your front garden for…
4pm: Tea & scones (or coffee & cake)
6pm: Dinner and raise your glass to your neighbours
9pm: Nationwide sing-a-long to 'We'll Meet Again' with Royal British Legion after the Queen's address
Remember to follow the social distancing rules.