Interview: Jon Turtle talks to PV about plant based diets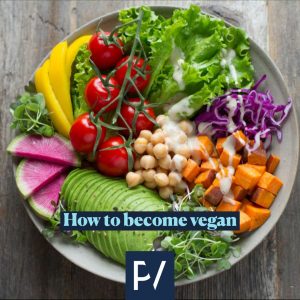 Words by Jon Turtle and Will Summers
With the rising trend of Veganuary, world scientists releasing information of our food consumption and how it impacts our planet and a general rise in healthy eating awareness, it's not surprising that we're hearing more about Vegan and plant-based diets. The team at PV have been following one of Penarth's most interesting Instagram bloggers, Jon Turtle, and wanted to find out more about his switch to becoming plant-based. After chatting to the Penarth based wedding photographer and his wife, Rachel Burgess, at a 1-2-1 Motivation event we simply had to find out more!
Can you give us a general background to yourself?
Well, I'm 35 and a wedding photographer from Penarth, I moved here eight years ago and it's home! I have always loved exercise and have completed several running events, triathlons and a few ultrarunning challenges along the way! I made the decision to go vegetarian a few years ago and once I felt the benefits, I made the change to a fully Plant-based and never looked back!
Can you tell us why you made the decision to go Vegan? 
I started my journey to being Plant-based when I tragically lost my Dad to cancer. He was 65 and was just about to retire. It opened my eyes, and I started to ask questions – it amazed me the impact food has on illness and disease in general. I was blown away with the amount of research and information there is out there! I knew nothing about food before this, but slowly I've invested time into researching the benefits a Plant-based life has on all aspects of the body and mind. We really are what we eat. We can't ignore that food is medicine for the mind, body, and soul.
Changing your general diet can be daunting, especially since our relationship with food and eating is habit-forming. Did you find it challenging changing to a plant-based diet? 
On reflection I honestly believe it wasn't that challenging, you have to want to make a difference and this belief kept me moving forward. I started to feel the benefits within a few days, and once I started to feel good, (less sluggish, tonnes of energy and more alert) I couldn't ever imagine going back to eating it! There really is just no need to eat meat or dairy products. It only took small steps and I was amazed how massive the overall difference was. I believe we all need to start connecting with our food again, the more we cook, the more we learn about what goes into our food and the more enjoyable it is!
I'm sure some of our readers would've thought about trying to become Vegan, especially during January with new year resolutions and Veganuary trends. What tips could you give anyone who is thinking of making the change? 
Here are a few tips that can help your journey:
Best thing to do – increase the quantity and number of fruit and vegetables on your plate. The more colours, the better.
Meat substitutes are a great way to replace meat in any recipe, there are so many options out there now.
Your taste buds will change ….. MASSIVELY! Once I gave up processed meats and dairy I actually started to taste food…. A weird sentence I know.
Experiment using lots of herbs and spices. There are tonnes of amazing recipes out there. All the recipes I follow are super simple and super tasty! Message me if you would like any ideas.
Food prep – on a day off I plan the meals for the week, then head to the brilliant Windsor's Fruit Stores here in Penarth and buy all the food. You will be amazed at what they have! Next stop, cooking time. I make a few recipes for dinners and lunches, dish them up into Tupperware's and then you have all the meals for the week. The leftovers I freeze for later on. Overall it will actually save you time and money and I also find I make better food choices if the food is already prepared rather than choosing quick unhealthy alternatives.
Above all, it's all about small steps. Don't beat yourself up over little things. Small improvements create huge achievements.
Have you found a change in your general health since becoming plant-based?
More than I could have ever imagined. The biggest difference has been in my mental health, it's like a brain fog has lifted, my mind and body are working better, sleeping better, and my quality of life has improved enormously.
Do you miss any foods that you used to eat? 
Naturally, people will be skeptical about this answer, but I really don't, at all! I get to enjoy every food being vegan, there are plenty of alternatives so I never miss out. The danger is vegans can be just as unhealthy as carnivores, its all about balance. I have treats, and they are exactly that, a little occasional treat.
Do you have any tips for eating out in restaurants? 
Firstly, choose restaurants that have good vegan/ plant-based meals on the menu. Check out their menus online or give them a call and ask. Being vegetarian and vegan is completely normal too so don't feel you are a minority. We are spoilt for amazing restaurants and cafes in Penarth and Cardiff. Waterloo tearooms do delicious vegan meals and vegan cakes. If you're looking for a special occasion cake, check out Beau Monde Bakery in Penarth. Milgis, Anna Loka and the Pen-y-Lan Pantry in Cardiff are some of my top favourites too.
Have you found any great alternatives that you'd like to share?
There are plenty of milk substitutes out there. People find different ones work for different things. I love coconut milk in my smoothies, oat/soya/rice milk in my tea/coffees. Stock up with a few options so you always have options on hand. (I have a nut allergy but lots of people love Almond milk too).
Cheeses … There are soooo many cheese substitutes available. I love to use Violife and Sheese cheeses. We are so lucky in Penarth to have the incredible Windsor Fruit stores, who are knocking it out of the park with vegan alternatives, and an unbelievable selection of fruit and veg too! Also, Jo's Organics and Penarth Pro-Health and Nutrition shops are brilliant!
Your Instagram feed @plantbasedjon looks very appetising! How have you found changing the way you prepare your meals? 
If I am honest, it's so easy… The meal prep saves me so much time and effort, then meal times is just a case of plating it up or reheating it. My aim for @plantbasedjon was always to just show what is possible, it doesn't take more time or money to live a plant-based life. In fact, you will actually save money, have a better quality of life and it's been proven to decrease risks of disease.
If you were to pinpoint three main changes adopting a plant-based diet has introduced to your lifestyle, what would they be? 
An unimaginable improvement in my quality of life.
Eating the tastiest foods I have ever experienced.
The environmental impact for future generations.
What's your favourite dish? 
This is actually the hardest question!! I can't possibly choose … I just love Plant-based foods!!
Check out my Instagram page @plantbasedjon for some inspiration or message me if you want any help or advice, I would love to hear from you. Trust me… anything is possible!