How to choose the best building for your garden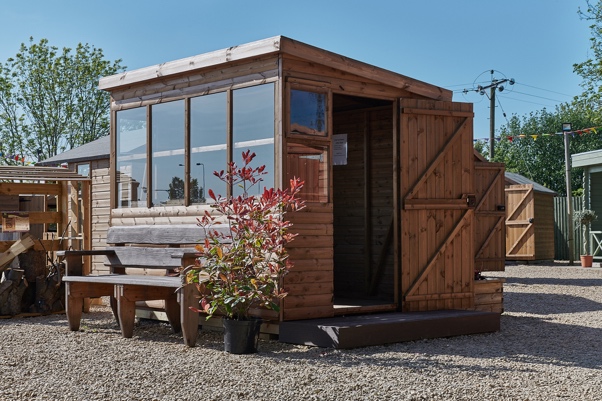 There are a variety of benefits from spending time in your garden. Whether it's mowing the lawn, planting a vegetable patch or sitting down to enjoy the weather- being in your garden is wonderful for your physical and mental health. But to maintain your garden and enjoy the magic of its beauty all year round, installing a garden building could be the best option.
There are a variety of options to choose from and it can be difficult to decide on the correct style, design or shape suit your gardening needs. It is important to consider what you need from your garden building. Be it traditional sheds for storage, greenhouse for growing your vegetables or even a bespoke/ tailor-made garden building to add extra space to your home. There is an option to suit everyone.
When deciding on the type of garden shed that you require, it is important to note that there are several uses for each type of garden building. So what garden buildings are available?
For storage options, you may consider: The Garden Shed
Too obvious? The garden shed is the most common of all garden buildings. They are a great way to store all gardening tools, garden games, and toys, and even objects from your house to free up more space. There is a range of sheds available including apex sheds, workshop sheds, log store, pent shed and many more. However, the type of shed you should purchase isn't an easy question to answer, as it mainly depends upon a variety of factors; including space, cost, use, and preference.
To grow your own vegetables and plants: A Greenhouse
There are many reasons why having a greenhouse is an excellent idea. It is a great way to grow fresh vegetables, flowers or even exotic plants. It provides the opportunity and freedom to choose or change what you grow in it every year. In addition, similarly to the garden shed, the greenhouse can be obtained in a range of designs that suit your landscape perfectly.
For working or a get-away space: Summer House
While sheds are mainly used for storage; summer houses can be used as an extension to your home. They can be uses as a design feature as well as a practical building to make the most of your outdoor space. In addition, summer houses are a great location for a working environment, to enjoy hobbies to even take time out to relax. They are available in a range of styles including a choice of modern or traditional designs. Summer houses tend to have lots of windows and can also function as a potting shed that is perfect for budding gardeners.
For social events or a luxury 'man-cave': Log Cabin or bespoke garden building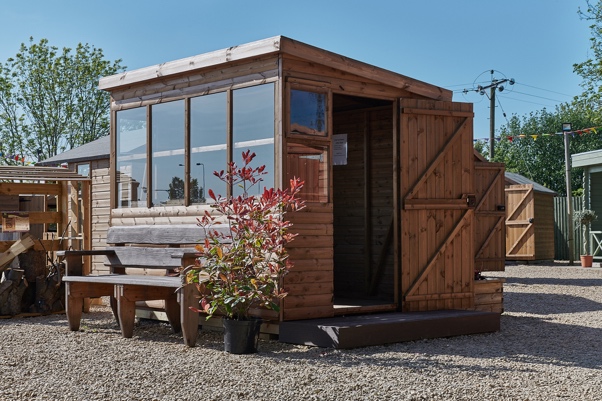 Log cabins are great versatile garden buildings. Like the summer house, log cabins and bespoke garden buildings provide a practical and attractive way to add extra space to your home. They can be used for a variety of purposes including; man-caves, garden offices, workshops, home gyms, outdoor lounges, games rooms, bar, to house saunas, a children's playhouse, a social networking location and many more.
Today, many people run businesses from home and these types of garden buildings may be ideal for this purpose. To meet more complex needs, the building may need to be professionally installed and built, with a solid foundation and damp-proofing. It can also include heating, power and security which can be turned into a warm, comfortable place for your customers.
You can even connect your man-cave to the internet through WiFi or power line adapters.
So before you investigate further, ensure you know what you want from your garden building and your budget. Make a list that includes details of what you will use it for, and another detailing what your requirements are for those uses. These factors will not only help you get the best advice from your supplier but also speed up the process of your purchase and ensure you get the perfect garden shed to suit your needs and garden landscapes.
For more advice on which garden building could best suit your needs, please contact the professional team at Eden Garden Buildings and Landscaping at edenenquiries@hotmail.com or call 029 2059 7365 or 07815 163450. Visit the Eden website to discover more.