Horatio's Garden Wales at University Hospital Llandough is the beneficiary charity of this month's BBC Lifeline Appeal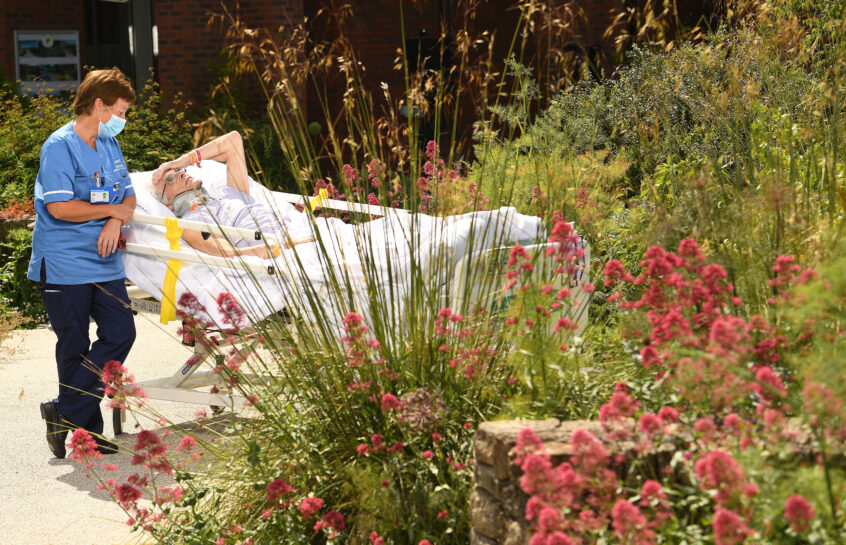 With Horatio's Garden Wales under construction at the University Hospital Llandough, the charity is absolutely delighted they are the beneficiary charity of this month's BBC Lifeline Appeal as it will, with luck, enable them to create more gardens at NHS Spinal Injury Centres. Presented by our ambassador, Alan Titchmarsh MBE, the appeal brings Horatio's Garden to life by telling the stories of three inspirational people, Craig, Scarlett and Pip.
How You Can Help
The Horatio's Garden BBC Lifeline Appeal is a chance for you, your friends, family, colleagues, and neighbours to discover more about the incredible work of Horatio's Garden and to see for yourselves just how vital their gardens are for people adjusting to life-changing spinal injuries.
The short appeal film will be broadcast on BBC One on Sunday 26th September at 14:05 whilst the film is also available to watch on BBC iPlayer.
To support the appeal, all you must do is watch the film, share the film, and encourage as many other people as possible to support.
Together, you will help bring Horatio's Garden to all 11 NHS spinal injury centres.
About the Horatio's Garden BBC Lifeline Appeal
Over the past month, the BBC Lifeline team have travelled the country to introduce the stunning sanctuaries to the small screen. They've also been getting to know Craig, Pip and Scarlett, three incredible people who generously offered to share their stories and memories of times spent in Horatio's Garden to help them continue supporting people facing extraordinarily difficult times across the UK.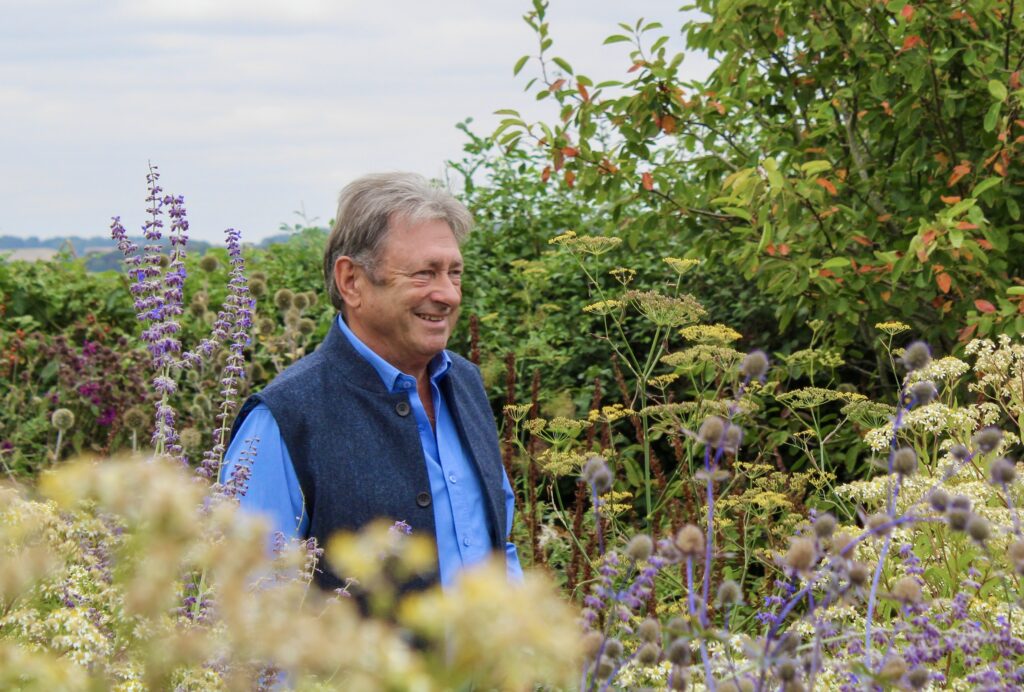 The crew also filmed Horatio's Garden Ambassador, Alan Titchmarsh, in Horatio's Garden South West, at Salisbury District Hospital, with Alan sharing:
"It is a tremendous honour to be able to support the Horatio's Garden BBC Lifeline Appeal. For me, this is a chance to demonstrate what I have always believed; that gardens and gardening are great healers. The charity truly deserves the support of every one of us."
For Craig, Horatio's Garden Scotland at the Queen Elizabeth University Hospital, Glasgow was a life-saver, a place where he began to see what he was still capable of:
"I don't think I'd be where I am with my rehabilitation without a charity like Horatio's Garden. Without it, I don't think I would have lasted long emotionally."
For Pip, Horatio's Garden Midlands at the Robert Jones and Agnes Hunt Orthopaedic Hospital near Oswestry, Shropshire became a place of solace, somewhere she could spend precious time with her husband, Tony:
"I'd not been outside for such a long length of time. I remember going to the garden for the first time; the sun was just peeking through, and it touched some green leaves in front of me. It was just the most amazing feeling."
For 12-year-old Scarlett, Horatio's Garden London at the Royal National Orthopaedic Hospital, Stanmore, enabled her to garden and be creative, giving her and her family a place to have fun and enjoy Scarlett's childhood together:
"Horatio's Garden gave me a breathing space. I could forget things. It made me feel a bit more like myself."
Please watch the Horatio's Garden BBC Lifeline Appeal on Sunday 26th September on BBC One at 14:05 or watch on BBC iPlayer and share the appeal film with all your loved ones.
You have the power to plant hope for even more people like Craig, Pip and Scarlett.
More on Craig https://www.horatiosgarden.org.uk/craigs-story/
More on Pip https://www.horatiosgarden.org.uk/pips-story/
More on Scarlett https://www.horatiosgarden.org.uk/scarletts-story/
About Horatio's Garden
Horatio's Garden is a national charity which improves the lives of everyone affected by spinal injury through creating and nurturing beautiful gardens in NHS spinal injury centres. We grow thriving communities to support patients and their loved ones who are facing long stays in NHS hospitals. Leading garden designers develop these stunning sanctuaries, creating an environment that becomes an integral part of people's lives over many months and complements the clinical care from the spinal centres' teams.
Once the gardens have been built, the charity employs a Head Gardener and an administrative assistant and along with a volunteer team they care for the garden, and support the activities organised by the charity for patients, their families, and their friends. These include garden therapy, art therapy, artists in residence, book and poetry clubs, craft groups, tea and cakes, food events and music concerts.   Everything is designed to improve the psychological outcomes of patients and their families as they adjust to life changing injuries.