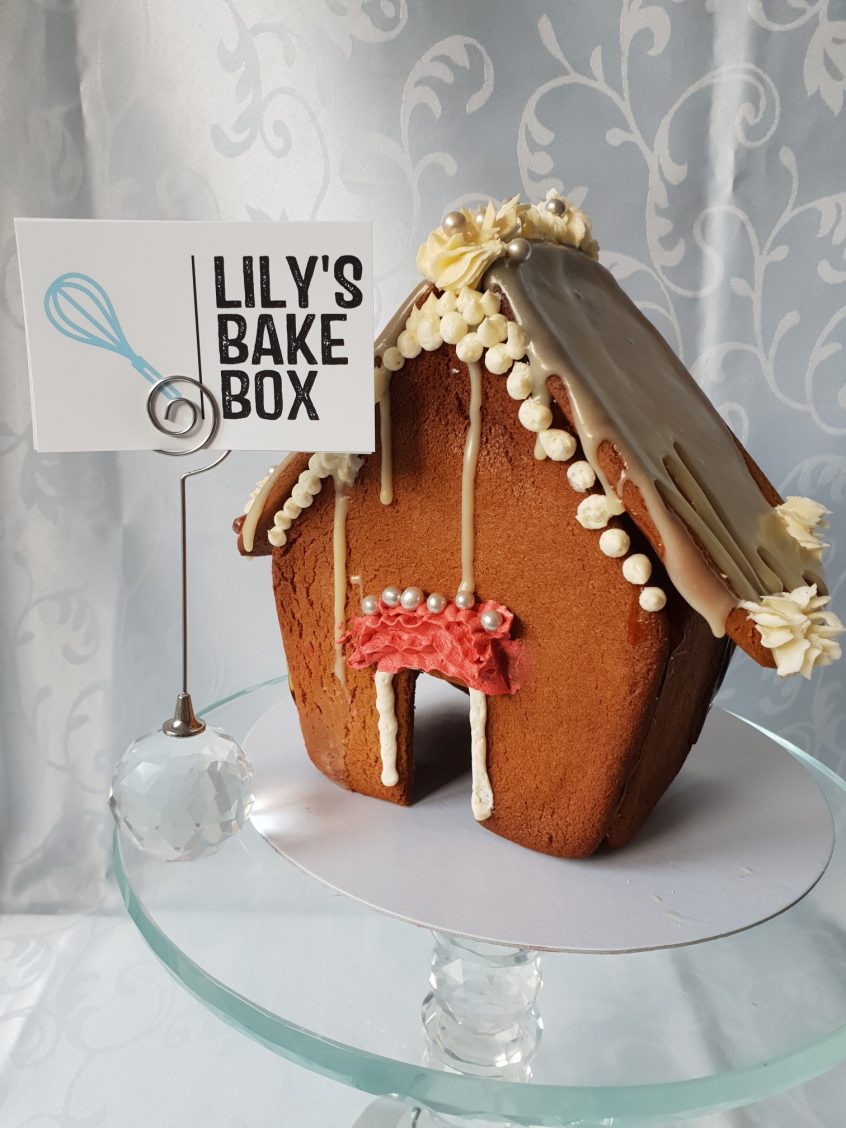 CARAMEL GLUE
// 225g unsalted butter chopped into cubes, plus a little for greasing
// 100g caster sugar
// 30ml cold water

GINGERBREAD
// 100g soft brown sugar
// 100g golden syrup
// 50g butter
// 200g plain flour
// 1 heaped tsp of ground ginger
// 1 heaped tsp of ground ginger
// ½ tsp cinnamon
// ¼ tsp salt
Charlotte, Lily's Bake Box
A home-based business in Penarth, providing the best cakes to Cardiff and the Vale.
Lily's Bake Box
CARAMEL GLUE
Put the sugar and water in a large, low-sided frying pan over a medium-high heat. Without stirring, bring to 160°C on a sugar thermometer, until the sugar has dissolved and it turns a light golden colour.

Leave to cool for a few moments to thicken slightly. If the syrup begins to harden in the pan, put it back over a gentle heat until it has returned to the required consistency. Be really careful as it's extremely hot!
GINGERBREAD
Preheat the oven to 190 degrees Celsius (fan oven) and line a baking tray with parchment paper.

In a saucepan on a low heat mix and slowly melt the butter, brown sugar and golden syrup. Once melted, leave to cool.

In a separate bowl, mix the dry ingredients, flour, bicarbonate of soda, ginger, cinnamon and salt. Once the wet mixture has cooled, pour into the bowl with the dry ingredients and combine.

Mix until combined. The mixture should bind together well into a ball. Wrap in cling film and place in the fridge to chill for 30 minutes.

Once chilled, bring the gingerbread out and back to room temperature. Between two sheets of baking paper, roll out as thick as a £1 coin. Cut out the gingerbread house shapes and place onto the baking tray. Leave enough space between the shapes as there may be some spreading whilst they bake.

Bake in the oven for 10-15 minutes, until it is golden brown. Remove from the oven and leave on the tray to cool completely. The gingerbread will be soft to touch initially and harden as they cool.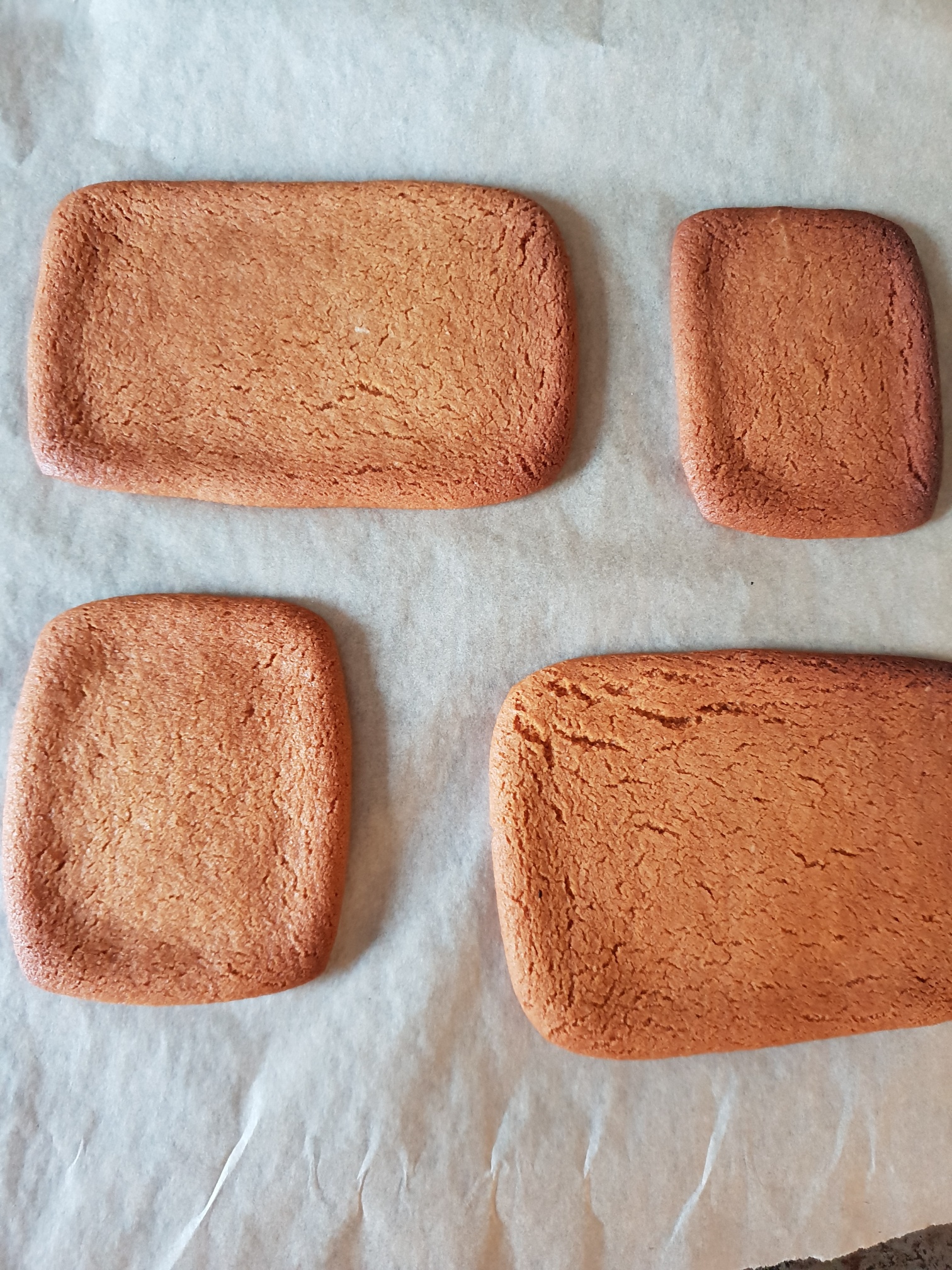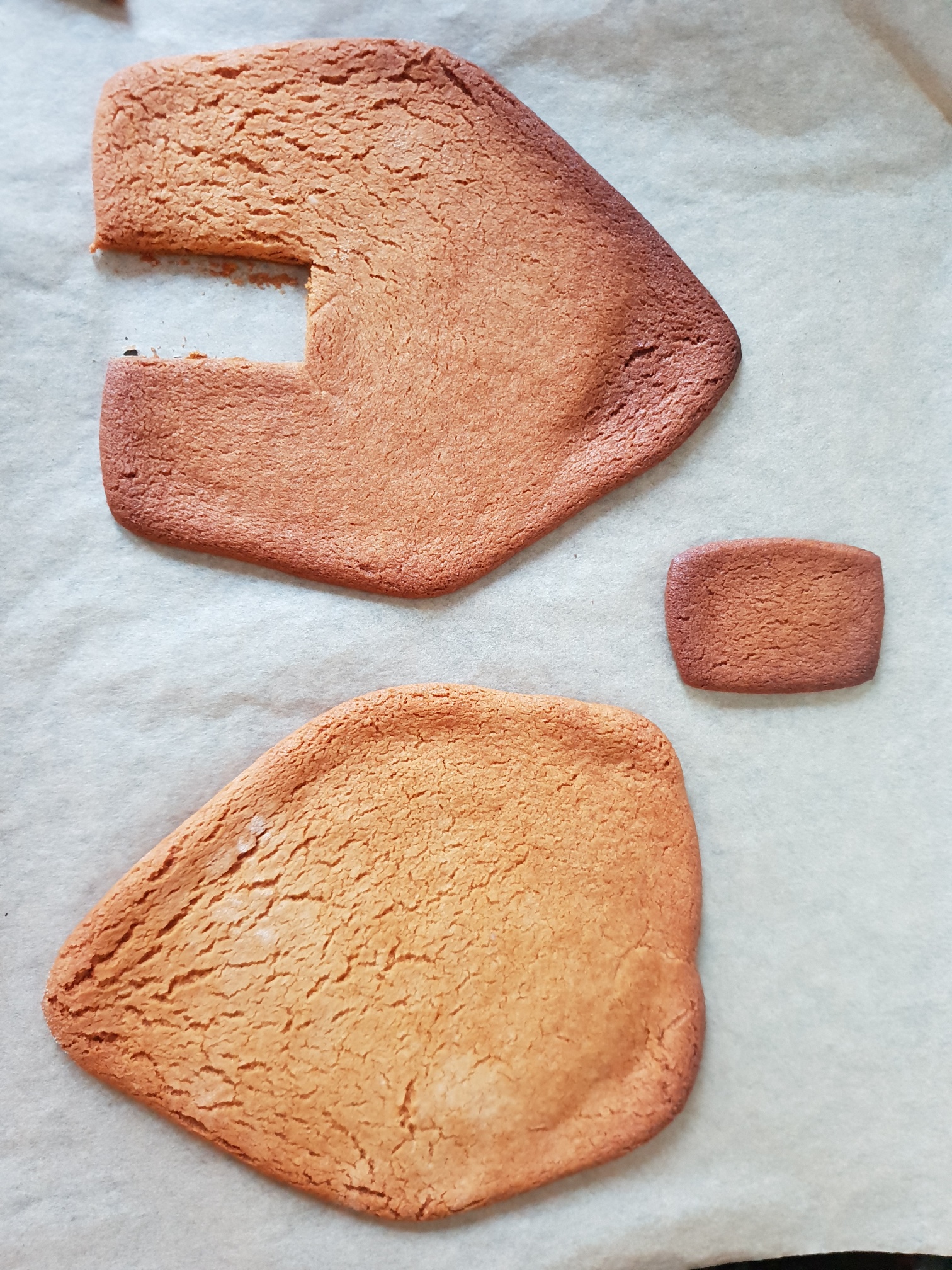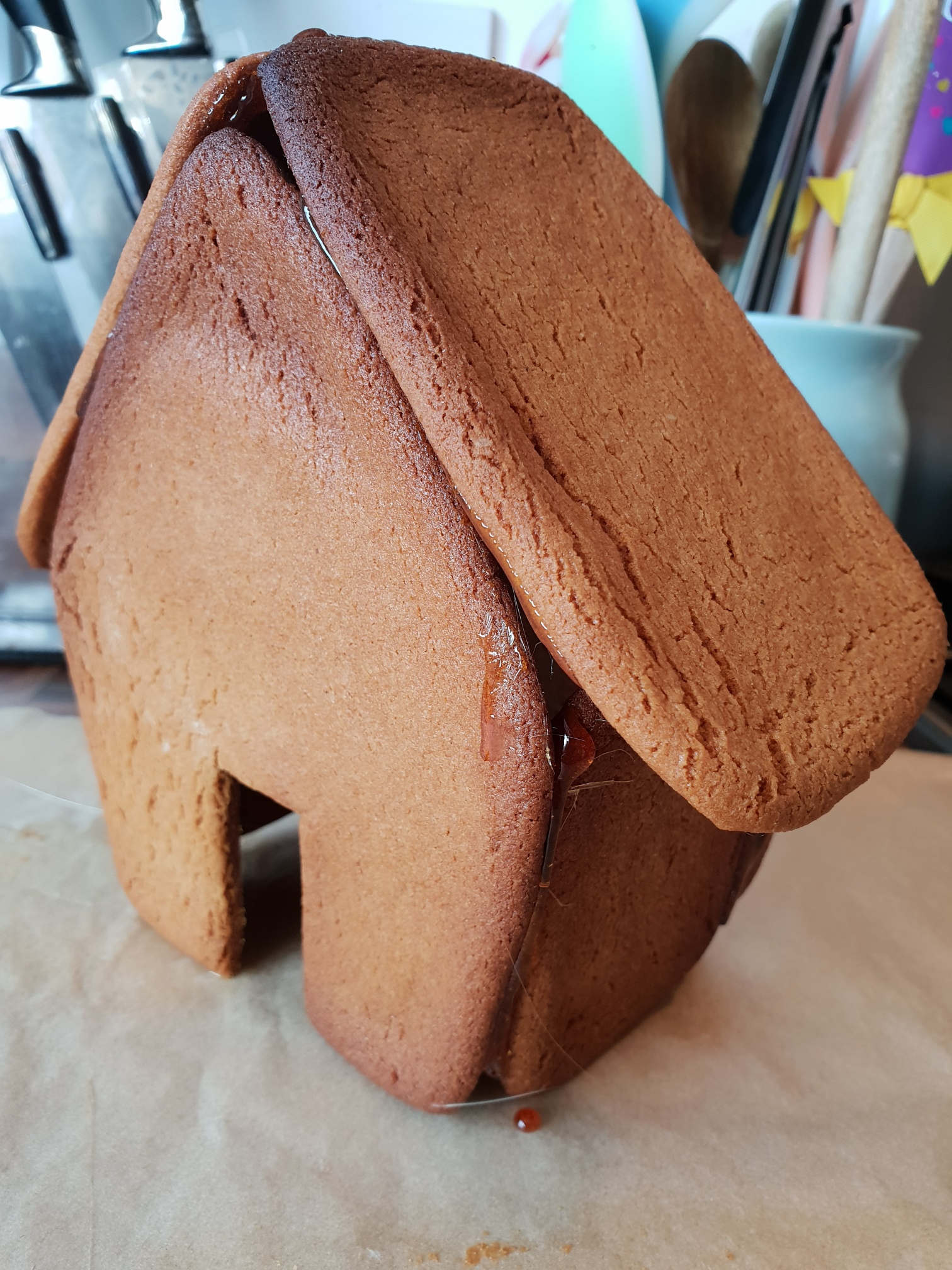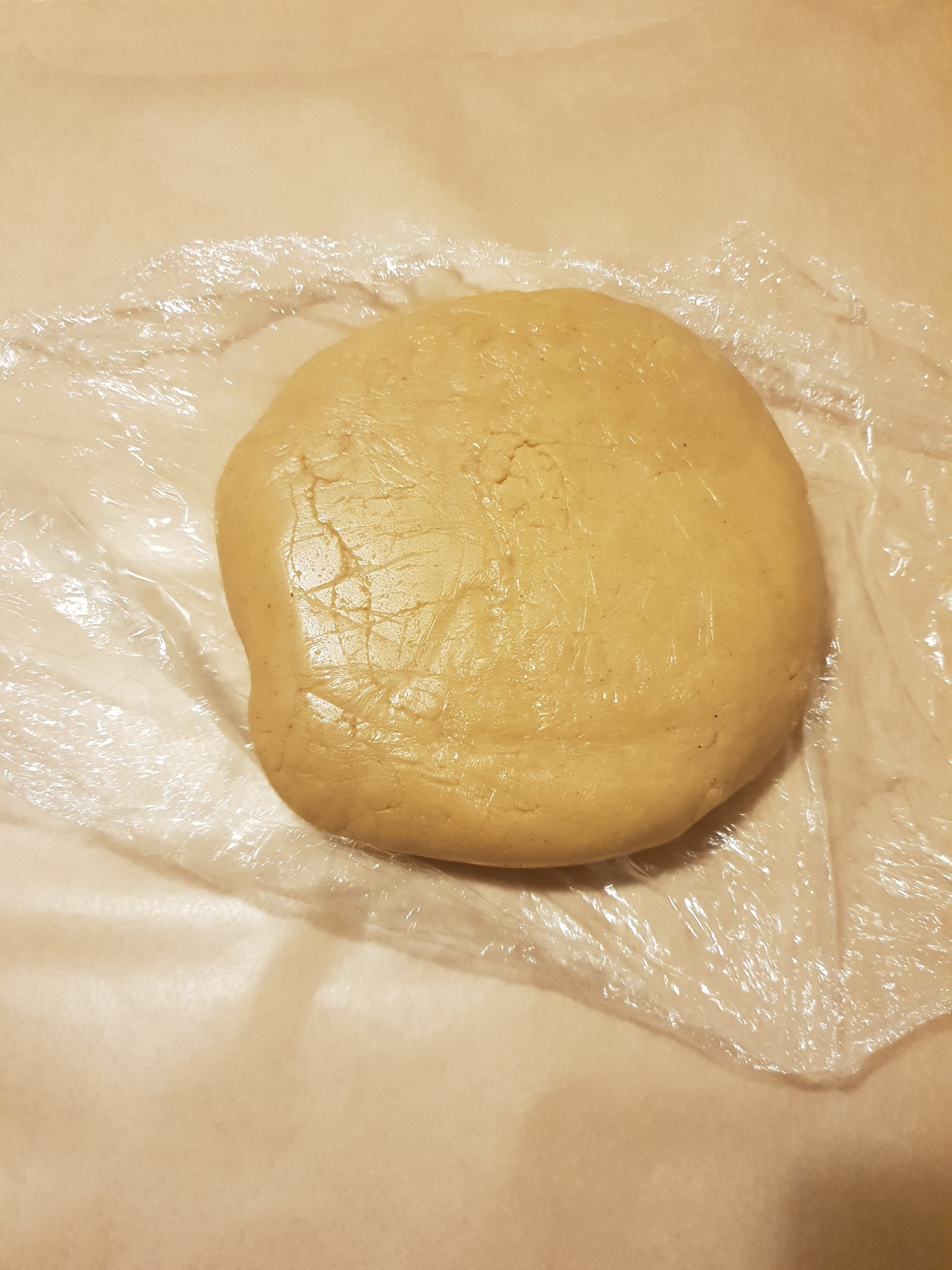 ASSEMBLY
Use the caramel as your glue. Dip the sides of the shapes into the caramel, as it's less messy. Start with the base and sides first, before adding the roof. Ensure you glue together all sides of the house to make it as sturdy as possible.

Once assembled, you can decorate it with whatever you like and however you like. In the one pictured, I used white chocolate ganache drizzle as the snow on the roof along with edible silver balls and some white buttercream for thicker snow effect. This is your chance to be as creative as you want and put your stamp on it.
GINGERBREAD HOUSE PATTERN