Further awards for Penarth in Bloom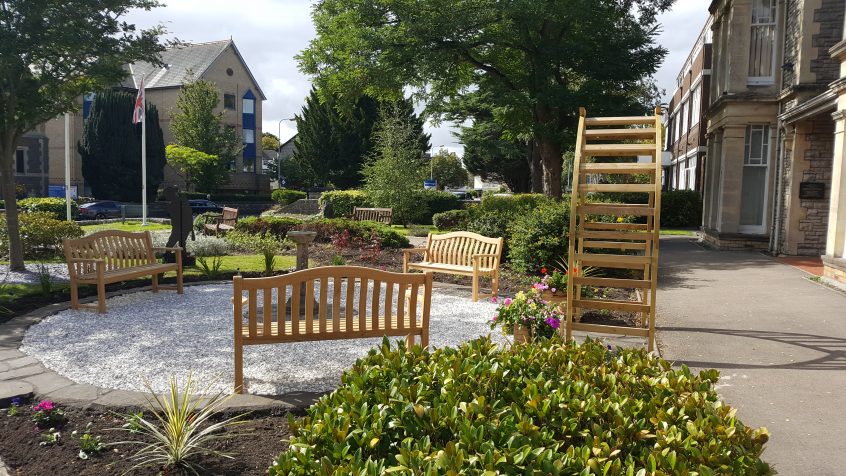 'Penarth in Bloom' has been awarded a Silver Medal and 1st place in the City and Town Centre category in the 2018 Wales in Bloom competition.
The partners in the 'Penarth in Bloom' project were delighted to achieve a Silver Medal in their first year in the competition. The judge's report commended the results that local residents, the Penarth Gardening Club and Penarth Town Council had achieved in the Arcot Street Triangle and also praised the planter scheme which has been so generously supported by local traders.
Work has also been undertaken by the Town Council to create a Community Gardening space in the area to the front of West House on Stanwell Road, including the introduction of a new seating area (pictured). Local residents are encouraged to come and enjoy the new space, and the Town Council has also been working with members of Victoria Primary School's Gardening Club who will be taking on the management of one of the new raised vegetable beds that have been created.
Penarth Town Council wishes to thank the many partners in the scheme whose hard work has been recognised with these awards, including Penarth Gardening Club, the volunteers who take such pride in Arcot Street Triangle and the many traders around town who have embraced the planters with enthusiasm.
Enquiries: Nicholas McDonald,
nmcdonald@penarthtowncouncil.gov.uk, 029 2070 0721.
West House, Stanwell Road, Penarth CF64 2YG