Fiancée of late War Veteran has Charity recognised by newly elected Penarth Mayor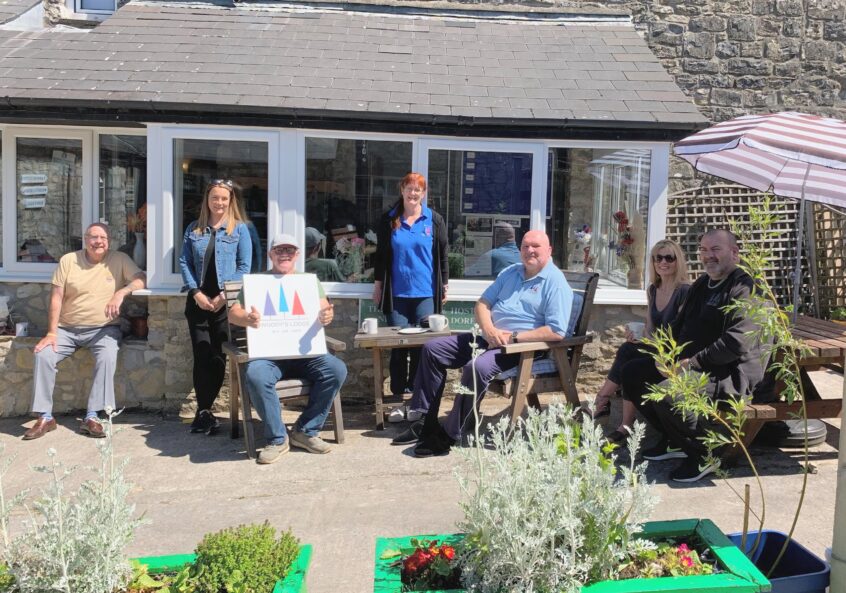 The fiancée of late veteran Paul 'Woody' Woodland has spoken today about the services she provides after the Mayor of Penarth, Councillor Ian Buckley, announces Woody's Lodge as one of his chosen charities of the year. 
Sian Woodland, Deputy CEO of Woody's Lodge, explained about the history of the charity, saying " He is a local boy from Penarth called Paul Woodland. He was a Royal Marine for 9 years and then went on to be Special Boat Service."
"During his training to go to Afghanistan, he was killed in a boating accident in this country."
"My biggest fear when he died was that he would be forgotten because he wasn't killed in a conflict or war."
In his memory, Sian had to inspirational idea to set up a charity that not only helps Veterans, but also Emergency Services and the NHS.
"I campaigned to get him recognised."
"I met with a veterans group in Penarth, on Penarth Pier, and the CEO of Penarth Pier. We just wanted to do more for veterans and have somewhere that they can go that's a safe environment and offer respite to their families at home."
"It grew because one of our veterans brought in a brown envelope and said, 'Oh, I don't know what this envelope is about' So then we supported him through form filling and sorting out his pension and things. That's how the basis of our charity is now to do form filling, support and mentoring."
"What started as a little drop-in centre has really grown."
Explaining the areas that Woody's Lodge covers, Sian added, "We cover the whole of Wales. We've got three major hubs in Barry, in Llandysul in West-Mid Wales and then one in Colwyn Bay."
"We've got three major hubs and then across North Wales we've got eight satellite offices so we open up once a week in different areas for the veterans that can't come to the major hubs."
Woody's lodge has helped many within the past year, having seen 2572 people across Wales  and money rewarded in benefits since April 2020. 
"That's part of our support work, where we help Veterans and emergency services access benefits that they didn't know they were entitled too."
"We've drawn down £540,846 and that's since last April."
Woody's Lodge has also been supporting people with form filling, PIP forms, health referrals and referrals to other organisations and agencies.
Sian added, "We're a drop in centre so we offer a safe environment for veterans and their families, We've got veterans that come here every single day but it then gives the families respite at home. They can go for a coffee and they don't have to worry about their partner because they know that they're in a safe environment."
The future plans for Woody's Lodge have also been revealed, with Sian saying, "We are looking at going into the wooded area in Amelia Trust Farm. They've given us stewardship of part of their wooded area. So we're going to put log cabins down there." 
"Eventually all of our hubs will be farm based environments. We would offer farm day's, bush craft and arts and crafts."
With the Mayor of Penarth choosing Woody's Lodge as one of his chosen charities, it is expected for the charity to be highlighted throughout the year with fundraising events sure to follow.
To find out more about the service, visit https://www.woodyslodge.org