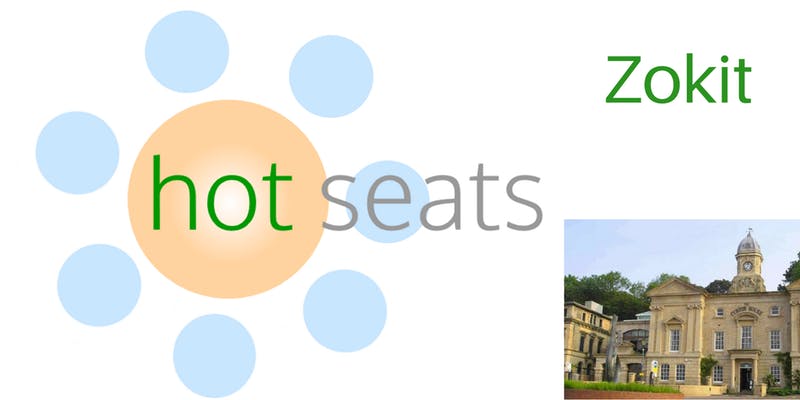 Zokit Vale Hotseats
The Zokit Vale Hotseats Meeting is a new way to help you build and develop your business. With a business catalyst presentation to begin the meeting, we follow this with hotseat session where you are given the opportunity, in small groups, to present c current issue with your business. This is followed by suggestions from the group, a personal plan of action and targets to achieve by the next meeting. The typical meeting follows this pattern.
12.15pm
-Arrival, Hot drinks and biscuits.
12.30pm
– Welcome announcements
– Introductions
12.45pm
– Business Catalyst Presentation

1.15pm
– Q + A
1.30 – 2.00pm
– Lunch – informal networking
2.00 – 2.30pm
– Hotseats Session
2.30 – 2.35pm
– Break
2.35 – 3.05pm
– Hotseats Session
3.05 – 3.30pm
– Conclusion, Closing Remarks and Announcements
– Open Networking
There is free onsite parking, just make sure you enter your Registration Number in the iPad on the way in.