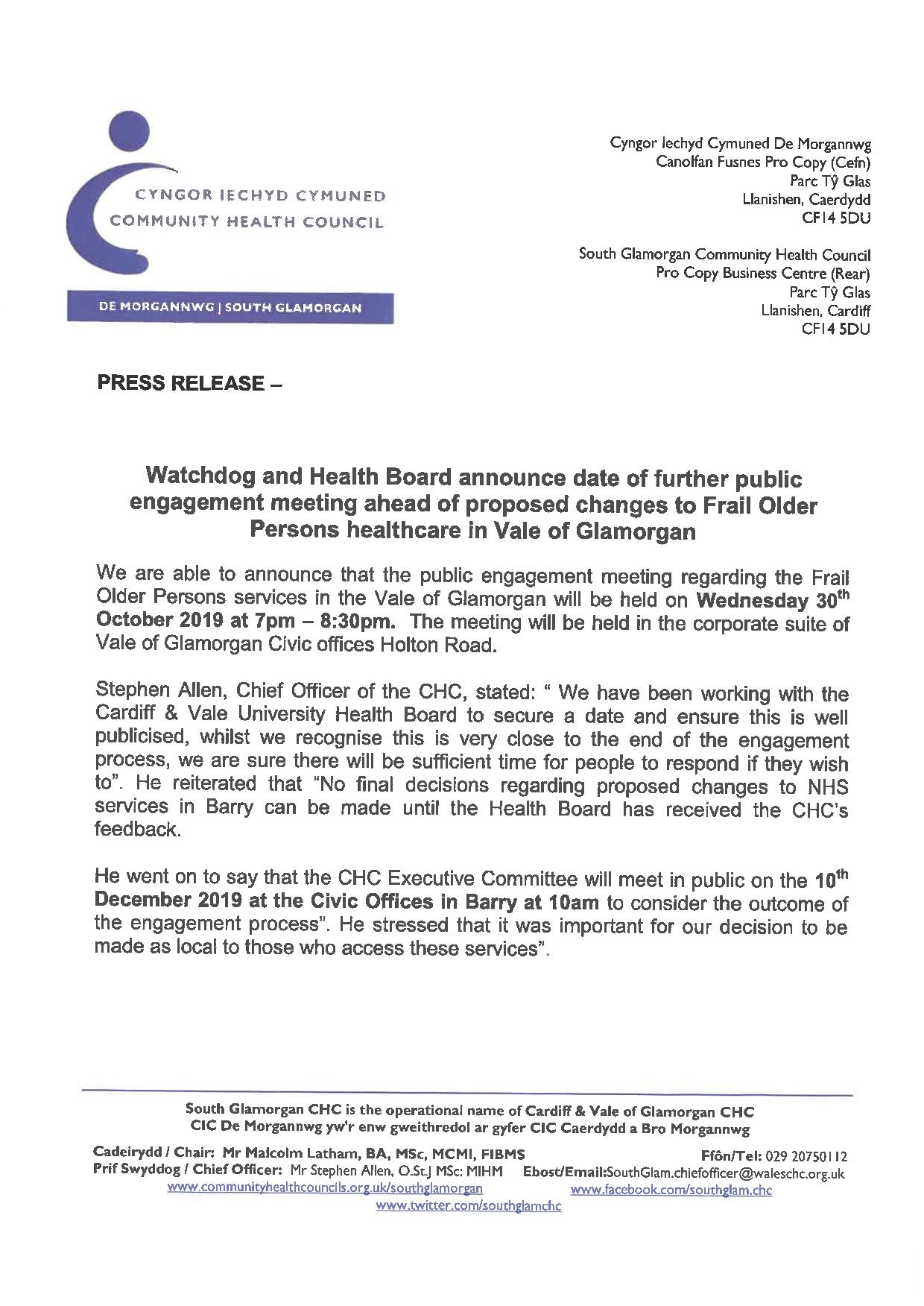 Watchdog and Health Board Further Public Engagement Meeting
Watchdog and Health Board announce date of further public engagement meeting ahead of proposed changes to Frail Older Persons healthcare in Vale of Glamorgan.
The public engagement meeting regarding the Frail Older Persons services in the Vale of Glamorgan will be held on Wednesday 30th October 2019 at 7pm – 8:30pm.  The meeting will be held in the corporate suite of Vale of Glamorgan Civic offices Holton Road.