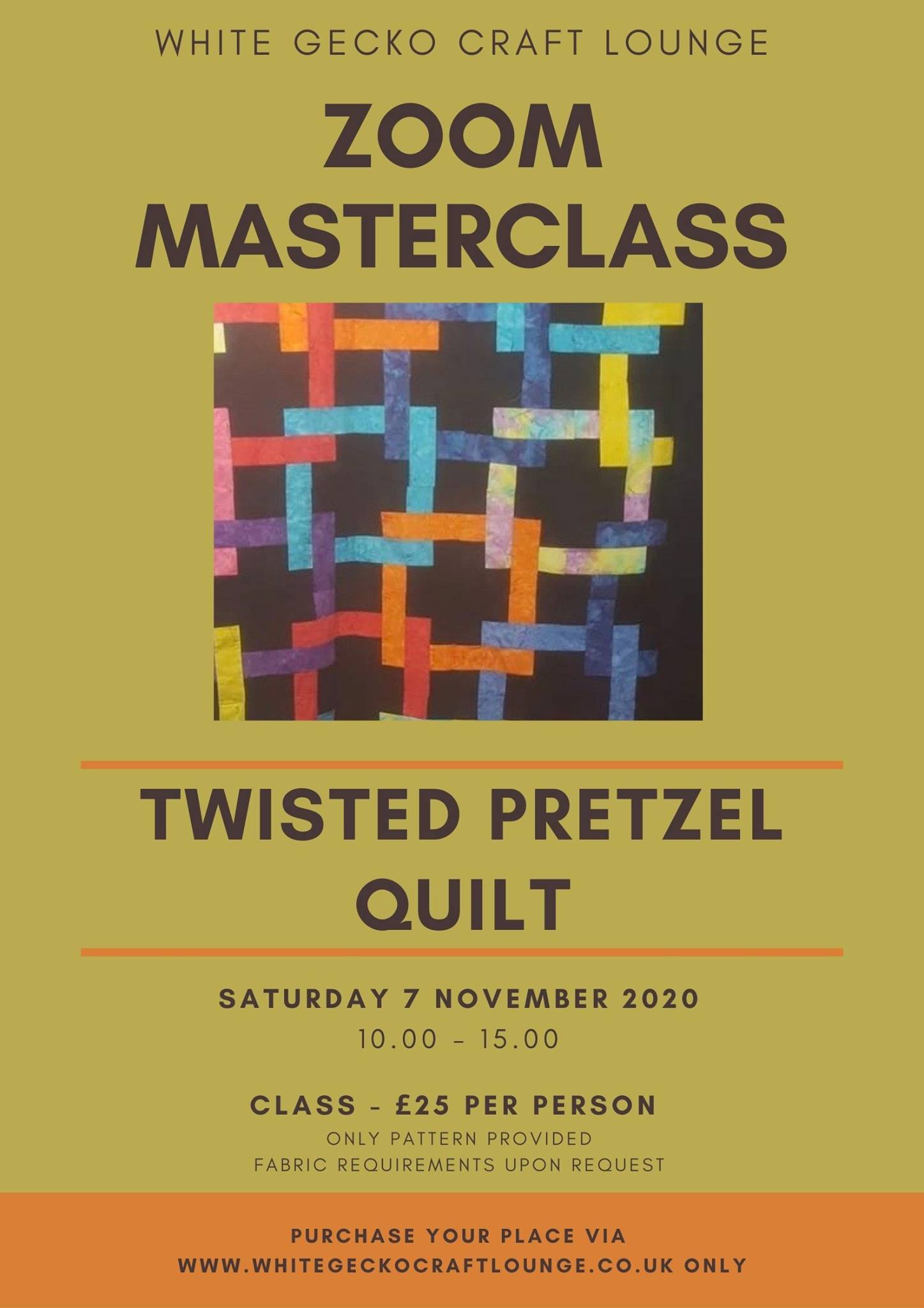 Twisted Pretzel Quilt- Masterclass
Dig out those jelly rolls (or contact us to purchase a new one!) and make this deceptively easy quilt. It will come together in no time!
Join us for this Zoom Masterclass which will run from 10am-3pm and you must be able to access Zoom to participate.
Please speak to Welsh Gecko Craft Lounge prior to booking as we can give you all the fabric requirements.