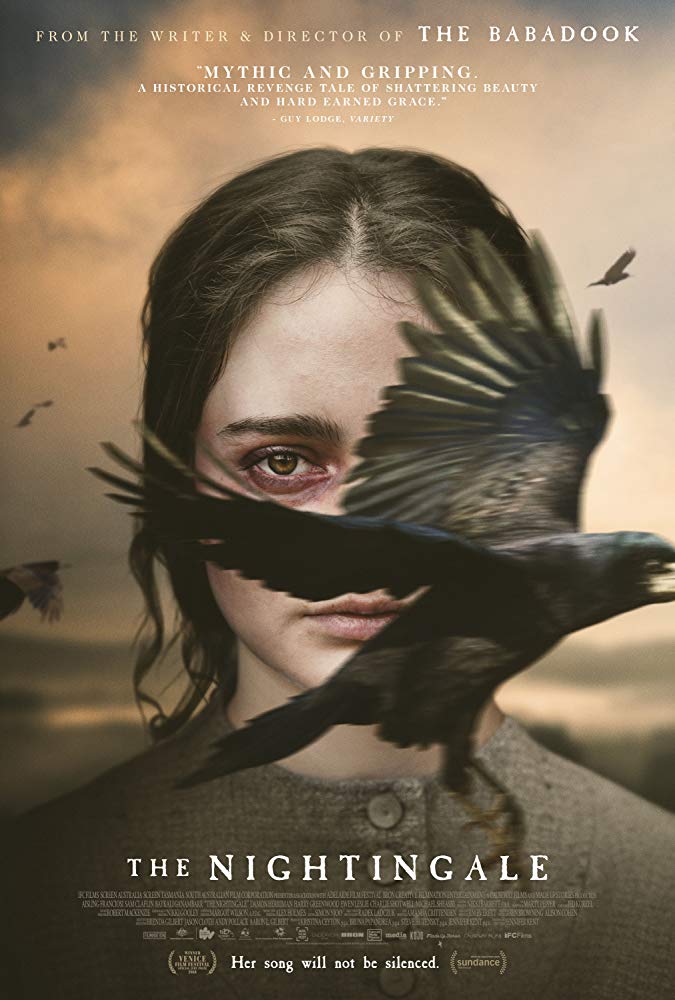 The Nightingale (2019)
In 1825, Clare, a young Irish convict woman, chases a British officer through the rugged Tasmanian wilderness, bent on revenge for a terrible act of violence he committed against her family. On the way, she enlists the services of an Aboriginal tracker named Billy, who is also marked by trauma from his own violent-filled past.
This powerful affecting drama is director Jennifer Kent's follow up to her incredible debut, The Badadook (2014). The Nightingale receives the Triple F-rating as it is written and directed by a woman, and features a woman in a central role.